Welcome to this Friday's VTNS Fan Freebie!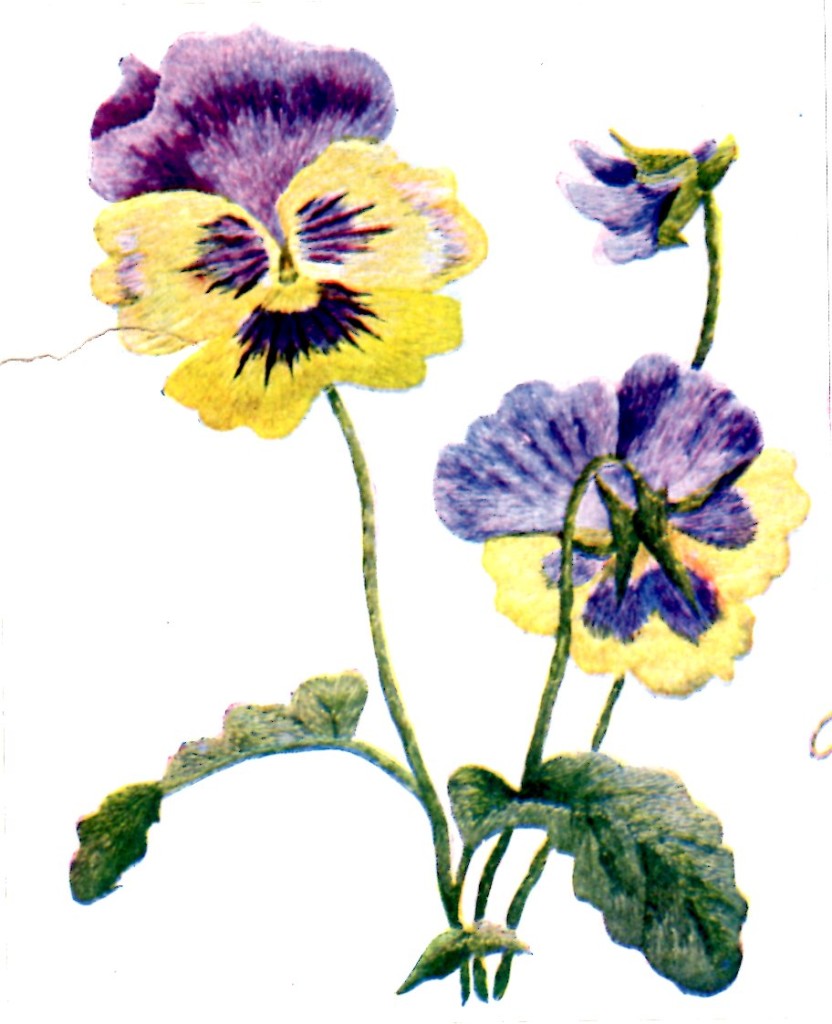 I'm sharing several pretty floral embroidery patterns today from a Belding Silks early 1900's pattern book.
Belding silks, or any silk threads, were and still are popular for use in hand embroidery for it's strength and attractive sheen. Eventually replaced by nylon, the biggest boom in popularity was 1905 to 1920.
This West Michigan TV News Station wrote an interesting article on the Belding Silk Mills and how they were known worldwide for their silk.
You'll see the color plate of the pansy above. Below is the illustration of the details.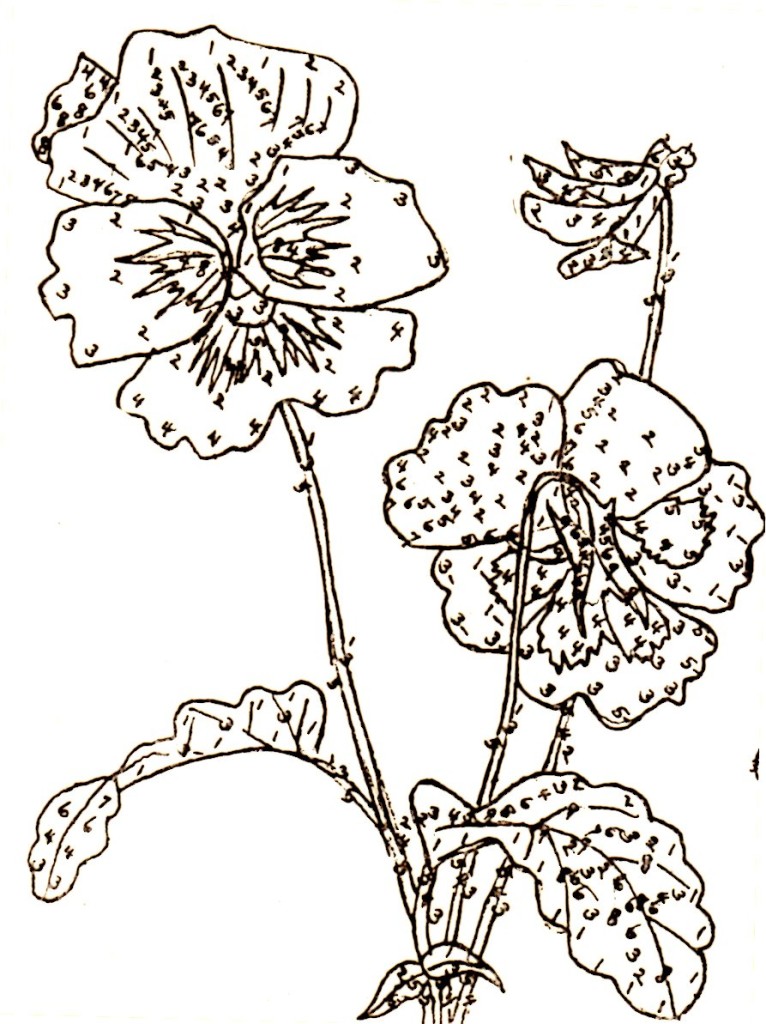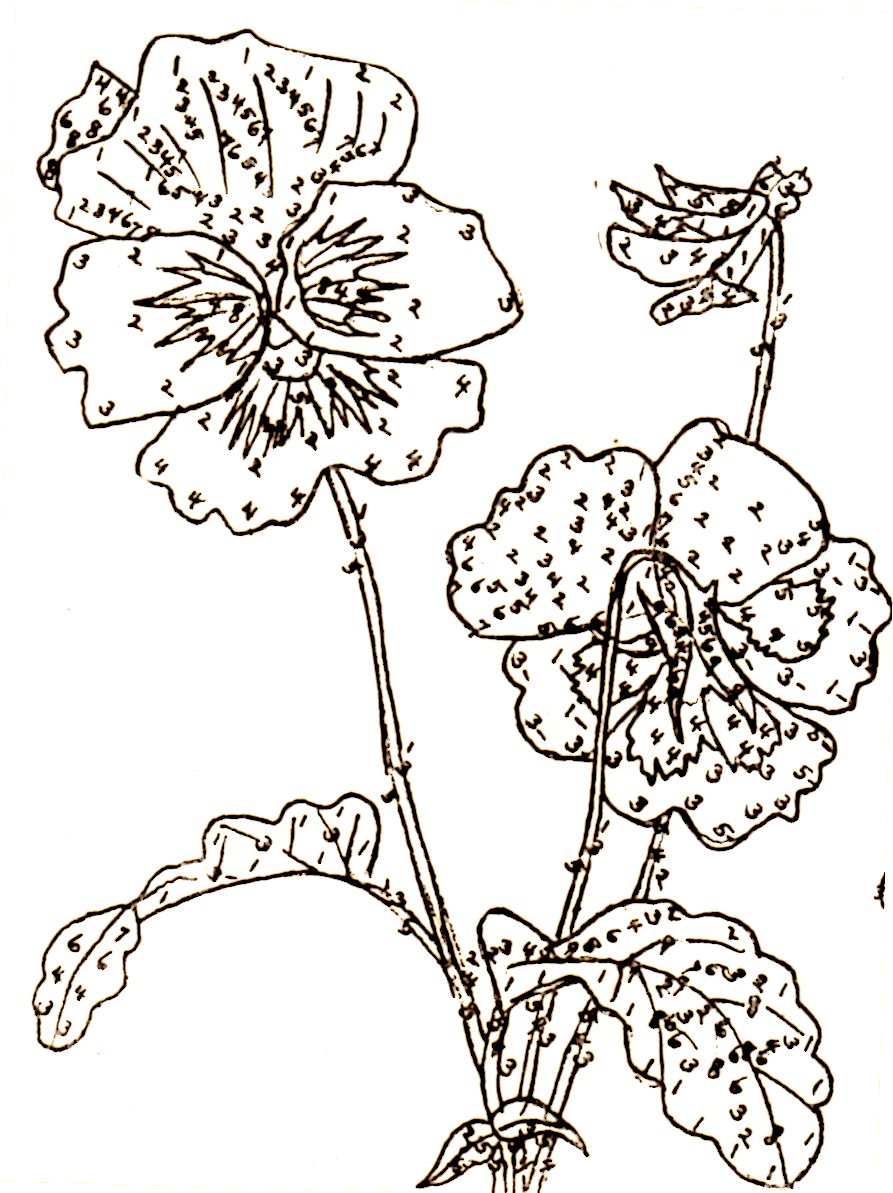 And then the instructions. All three, the color plate, details and instructions, are included in the 3 page PDF file for the Wild Rose, Violet, Pansy and Sweet Pea.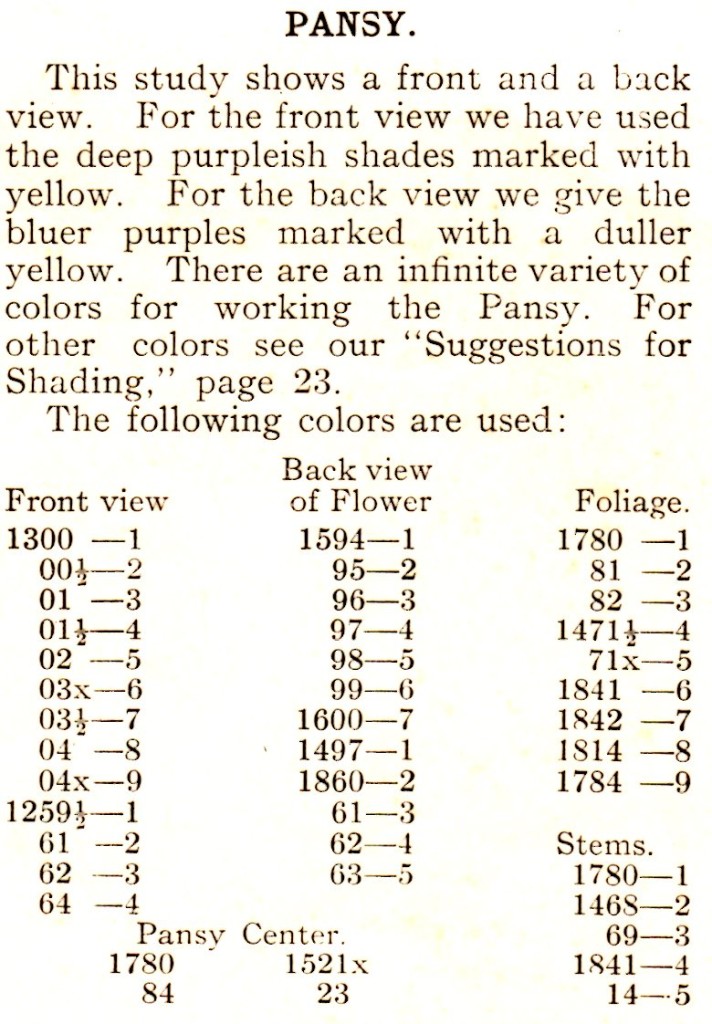 Vintage Belding silks can still be found here and there on the internet. If you can't find any antique thread, maybe this High Quality Silk Rayon would work well.
There are also some beautiful 100% pure silk ribbons for embroidery as well. I have several books on ribbon embroidery. I'll see what I can find to share with you in the future.
Here is the PDF file to download for later:
Belding Silks Embroidery Patterns Wild Rose, Violet, Pansy and Sweet Pea Color Plates, Details and Instructions
The patterns are in PDF format so to download the file you'll need the Adobe Reader software on your computer. Most computers come with it, but it is free and can be found here. There are also free Adobe Reader Apps for mobile devices.
Download Instructions: Right-Click the link and select either "save target as" or "save link as" depending on what browser you are using or simply click on it and save or print.
If you like this page, be sure to share it with your friends and like our Facebook Fanpage so you can get updates every time we post new patterns.
Enjoy!

This post contains affiliate links. For more information, please see my disclosure policy.