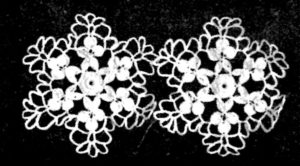 This "Snowflake" crochet design was originally meant for the neck and sleeves of a dress. The size isn't given, but I'd guess it's a mini-snowflake because it's for embellishing clothing. Nevertheless, this design would make a pretty little Christmas tree ornament.
Lily Mills Company
You'll find the pattern in a Lily Mills Company booklet dated 1941 titled Lily's Album of Crocheted Designs for You and Your Home. It's Book number 1200.
This is the cover in color.
Daisy Mercerized Crochet Cotton
Lily Mills was famous for their cottons. The pattern for this ornament uses Daisy Mercerized Crochet Cotton, size 50 and a size 14 crochet hook.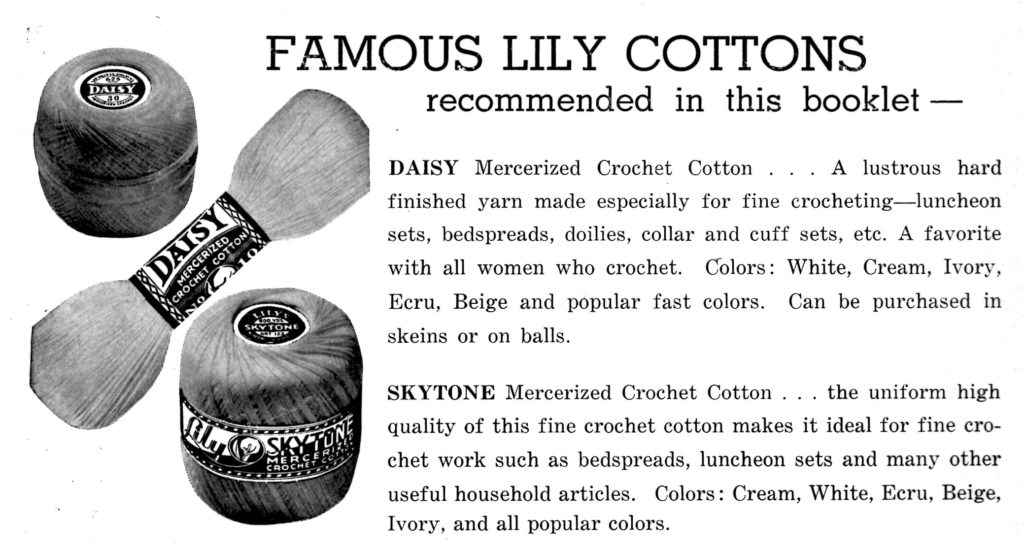 Snowflake Crochet Pattern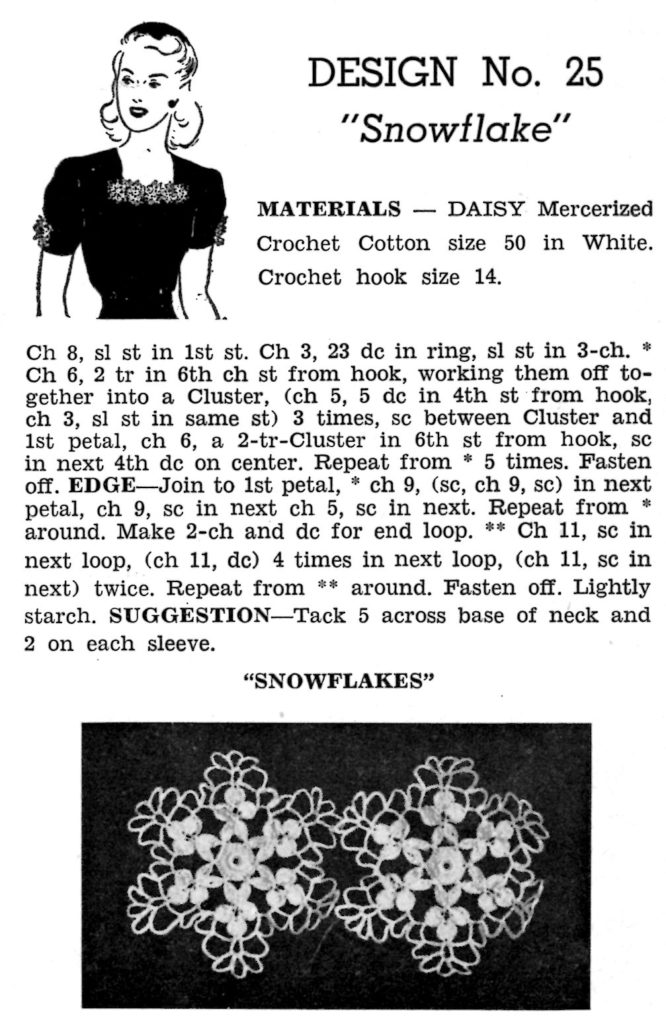 Download Instructions: Right-Click the image and select either "save target as" or "save link as" depending on what browser you are using or simply click on it and save or print.
Explanation of Stitches
In case you need it, this explanation of stitches will help you with making the 2-tr-Cluster for the snowflake.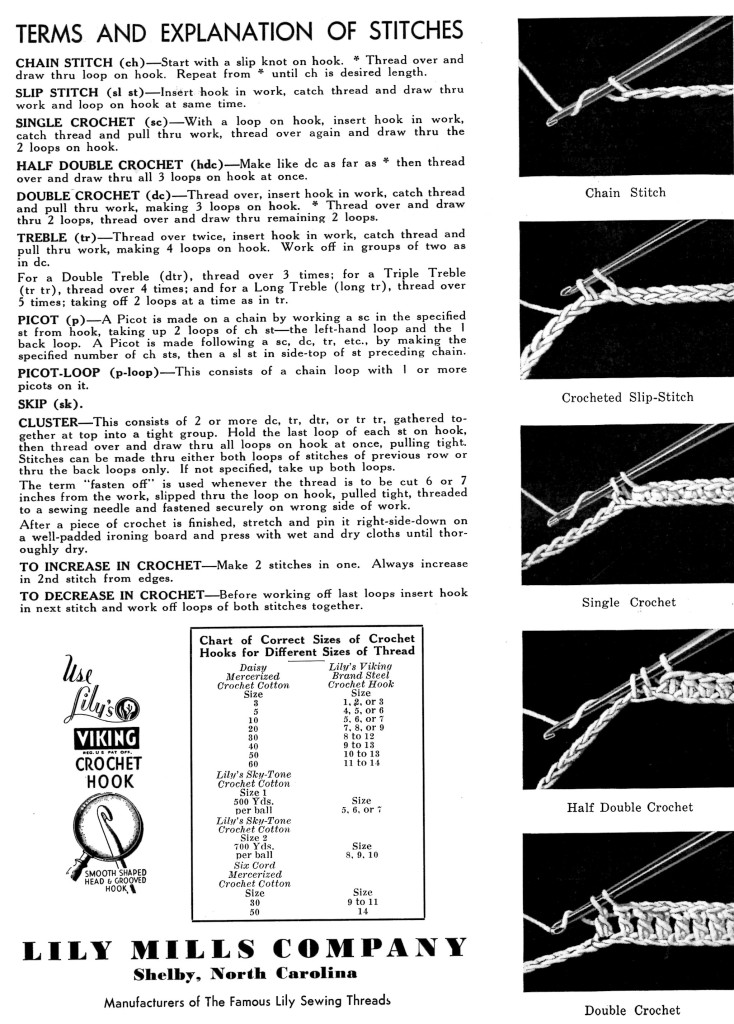 If you like this post, be sure to share it with your friends and like our Facebook Page so you can get updates every time we post new patterns.
Enjoy!
This post may contain affiliate links. These affiliate links help support this site. For more information, please see my disclosure policy.