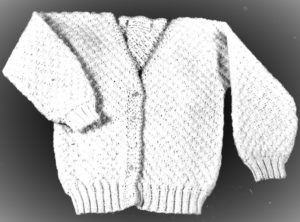 Today's freebie vintage pattern is a toddler cardigan or sweater in sizes 1 and 2. This knitting pattern is from a 1948 Botany Brand Yarns booklet. It uses Botany Gilgora yarn. In the chart I've added below it describes this yarn as:
In authentic Bermuda shades — Kid Mohair combined with softest quality wool for simulated cashmere texture effects.
Sounds like it would make a nice sweater.
Botany Brand Yarn Chart
This chart will help in deciding on a good substitute since this yarn is no longer made.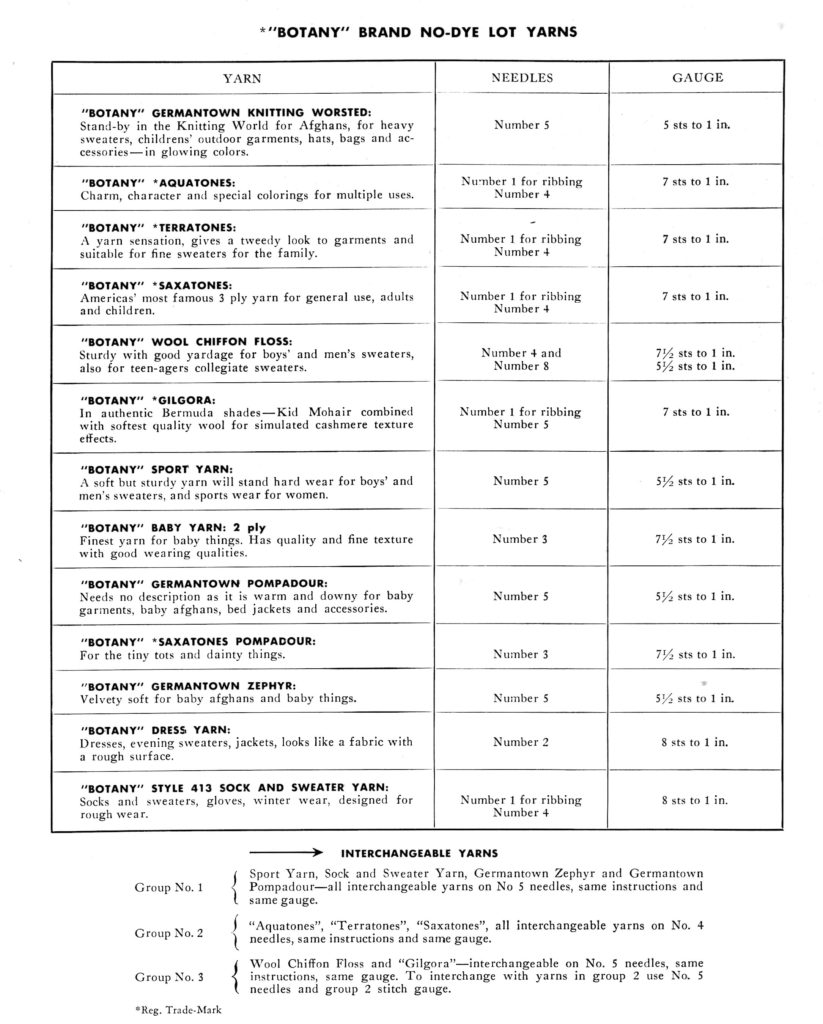 How to Change Garment Size
On the page with this knitting pattern is instructions on how to change the size of a garment to another size. Since this is great information, I've scanned it separately here.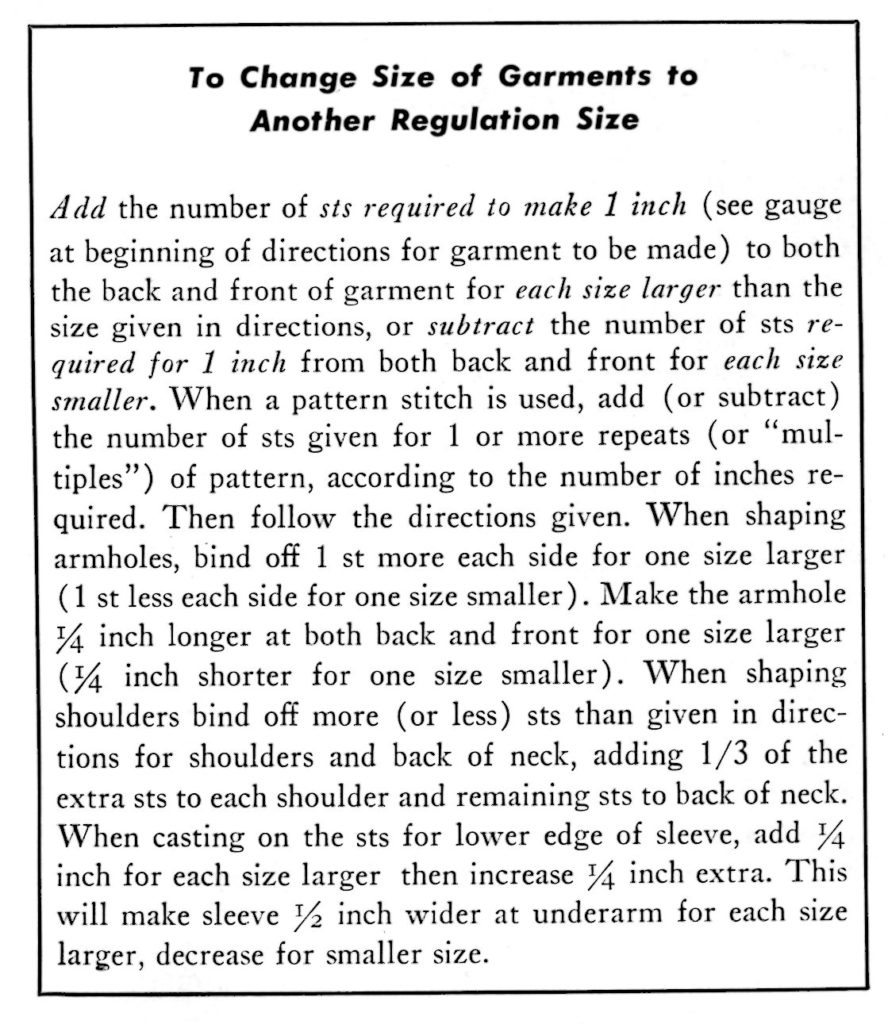 Download Instructions: Right-Click on the image and select either "save link as" or "save image as" depending on what browser you are using or simply click on it, it will open in a new window and save it from there.
Measurements Guide
Another great addition in this booklet, I just couldn't leave out, is a guide for Where to Take Measurements. This will be helpful in determining the correct size you'll need for a knitting or crochet pattern.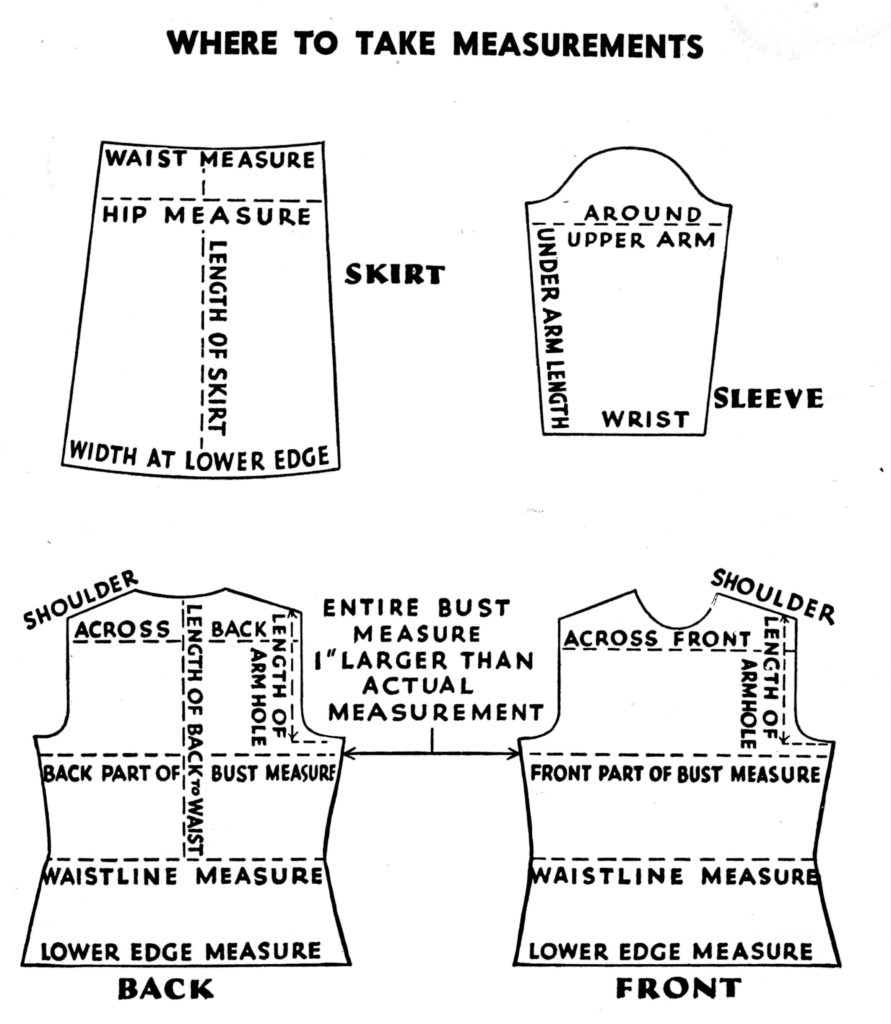 Follow the same download instructions stated above.
Knitting Information
One more helpful chart before the knitting pattern. This is a Knitting Information chart. Not only does it have abbreviations and terms, but sweater measurements for garments in the booklet.
Even though the measurements are specific to this book, I believe it might give a glimpse into sizes used in the 1940's.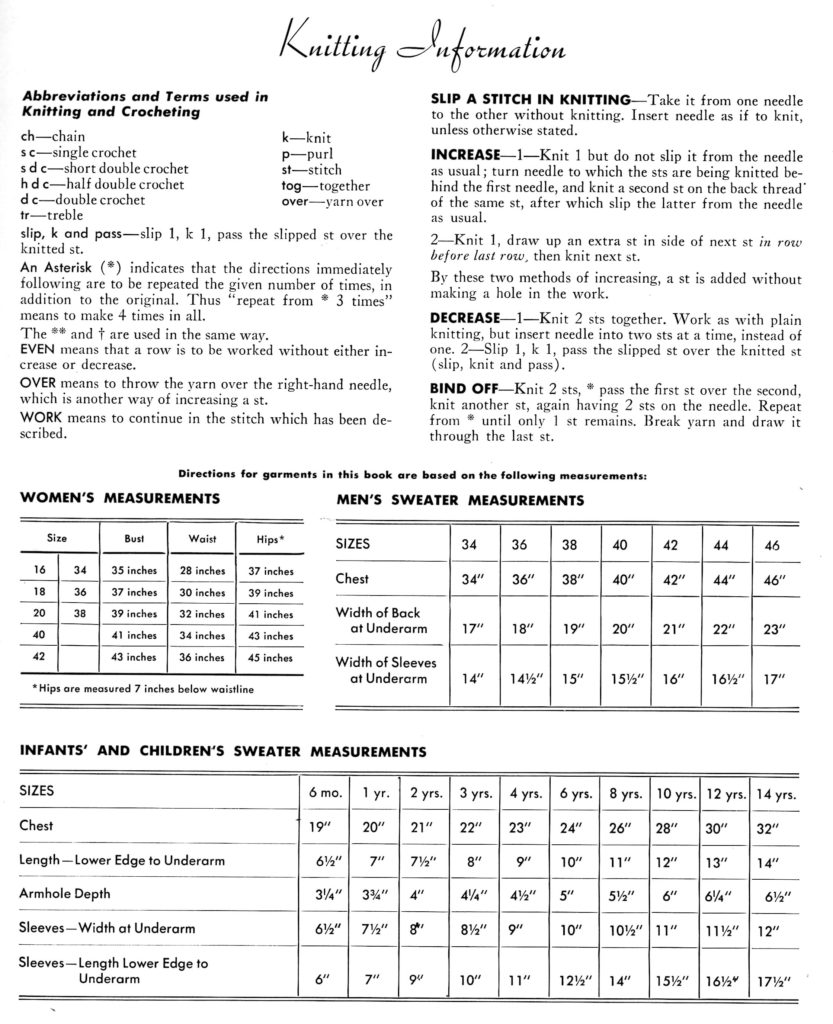 Toddler Cardigan Knitting Pattern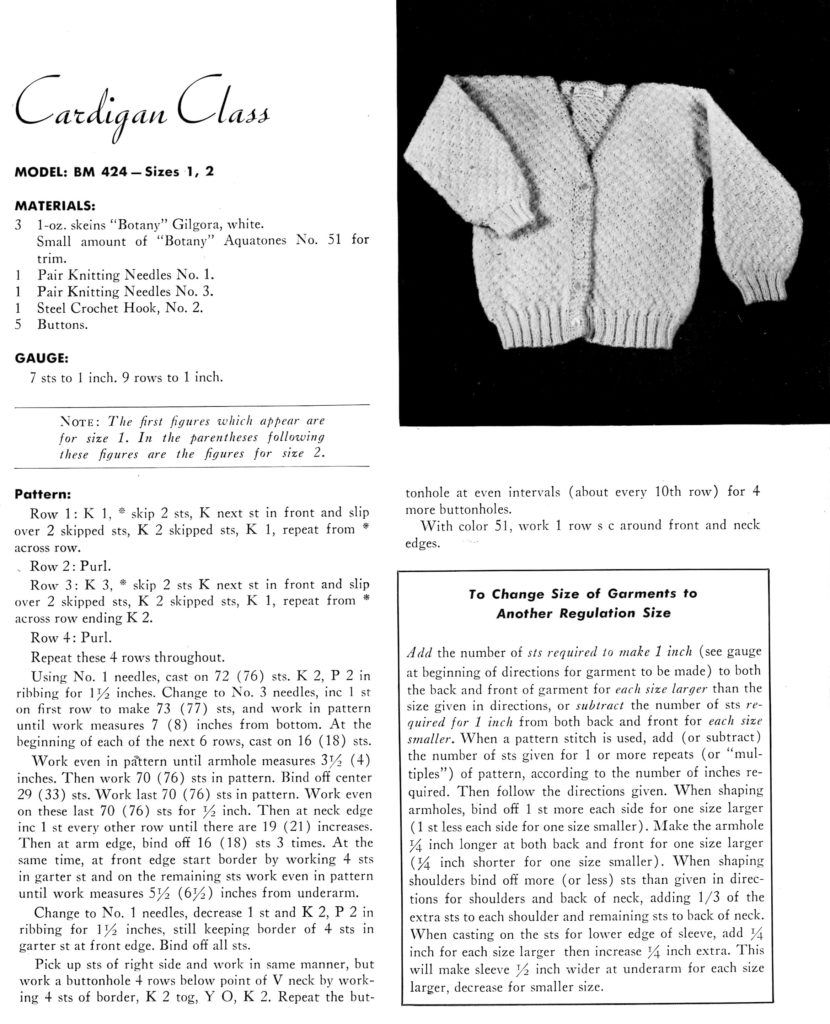 Download Instructions: Right-Click the link and select either "save target as" or "save link as" depending on what browser you are using or simply click on it and save or print.
If you like this post, be sure to share it with your friends and like our Facebook Page so you can get updates every time we post new patterns.
Enjoy!
This post may contain affiliate links. These affiliate links help support this site. For more information, please see my disclosure policy.