Potholder Crochet Pattern
Here's a potholder crochet pattern for a teapot with a recipe for a Minted Tea Cooler perfect for a summer afternoon party. Along with the teapot potholder are patterns that match for a cookie jar and plate potholder. These are from the a 1947 American Thread Company crochet pattern booklet titled Star Potholders.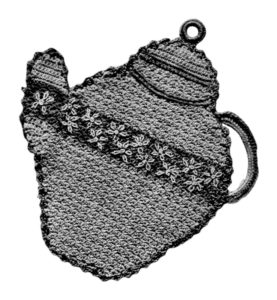 Minted Tea Cooler Recipe
This is a great recipe if you have mint growing in your herb garden. If you've planted one mint plant, you probably do. Mint will take over the entire garden if you don't contain it.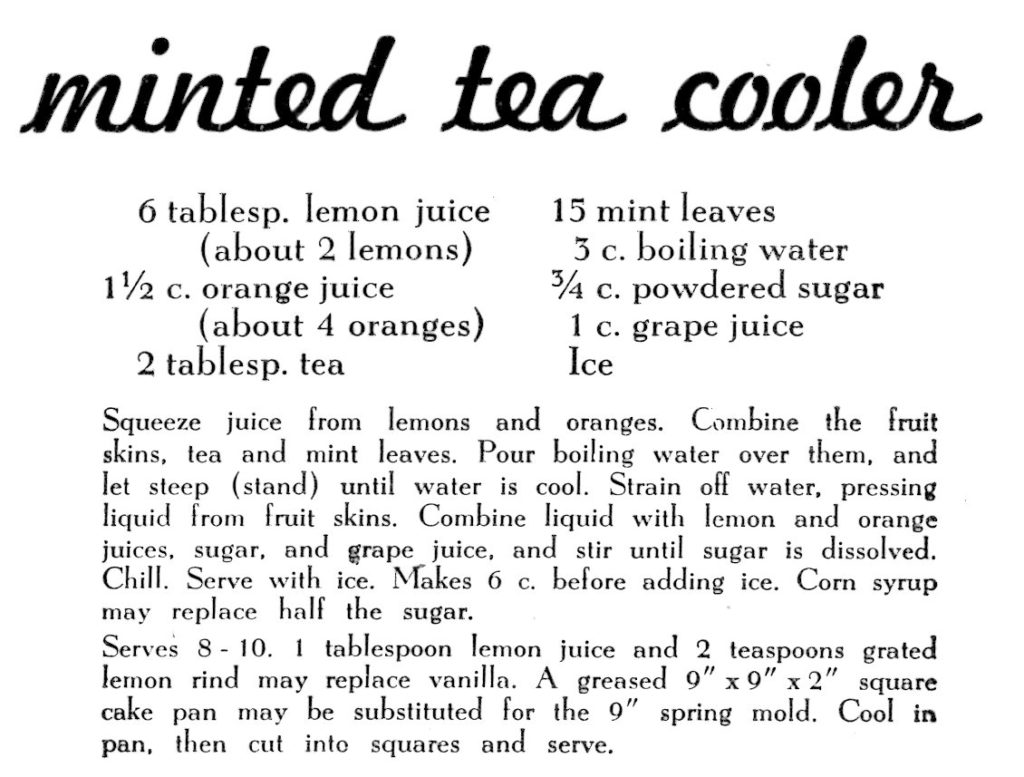 Here's a Look at the Other Potholder Crochet Patterns
A matching set can be crocheted with the cookie jar and plate potholder crochet patterns included with the teapot. You'll find the 2-page PDF file to download below with all of the pattern instructions.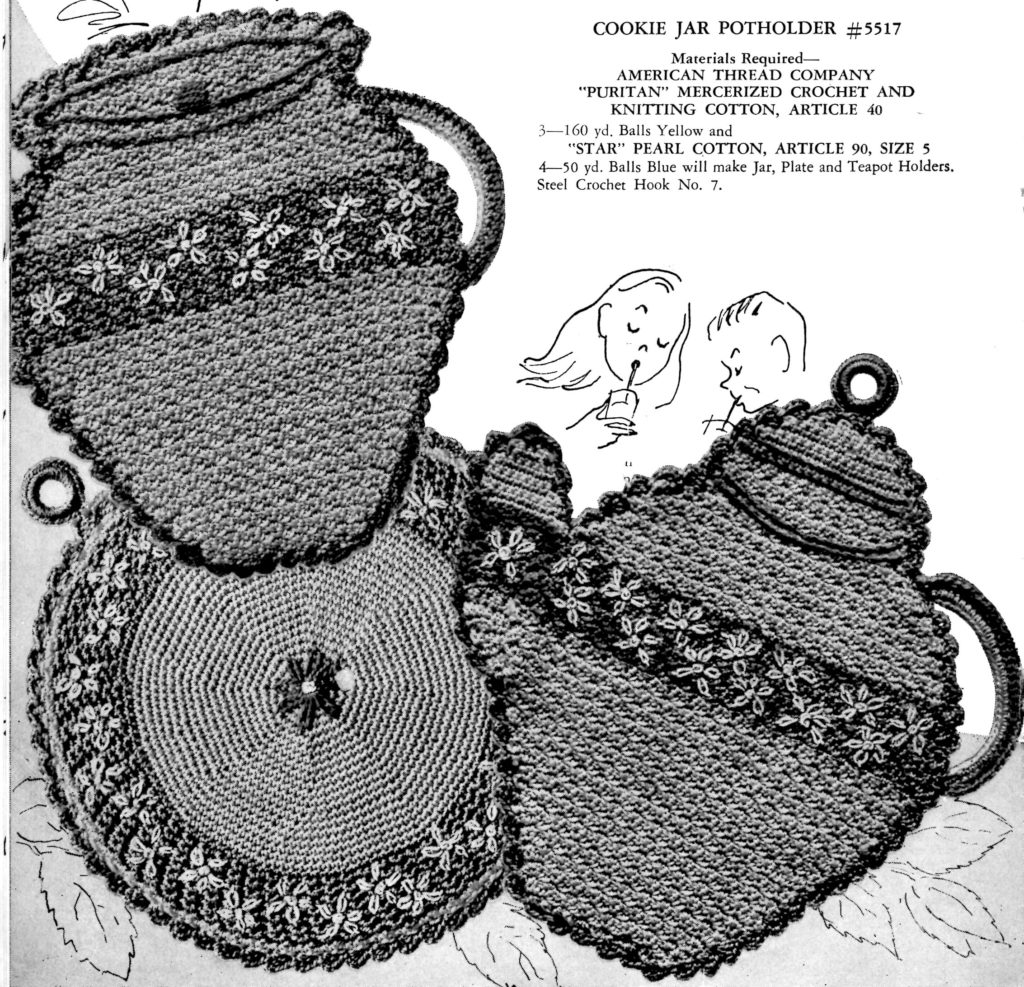 More Recipes and Potholder Crochet Patterns
I've shared several other potholder patterns and the included recipes from this booklet. Find them here:
Crab AuGratin Recipe and Fish and Crab Potholder
Spiced Fruit Compote Recipe and Fruit Potholder Patterns
Maple Sugar Graham Crackers and Maple Leaf Potholder Crochet Pattern
PDF File to Download
The pattern file is in PDF format so to read it you'll need the Adobe Reader software on your computer. Most computers come with it, but it is free and can be found here.
Download Instructions: Right-Click the link and select either "save target as" or "save link as" depending on what browser you are using or simply click on it and save or print.
If you like this page, be sure to share it with your friends and like our Facebook Fanpage so you can get updates every time we post new patterns.
Enjoy!
This post contains affiliate links. For more information, please see my disclosure policy.