Welcome to this Friday's VTNS (Vintage Textile and Needlework Sellers) Fan Freebie!
In America tomorrow is July 4th, Independence Day. We celebrate with picnics during the day and fireworks in the evening.
To go along with Independence Day, I've found a pattern of The Liberty Bell to do in Assisi embroidery.
An iconic symbol of American independence, the Liberty Bell is located in Philadelphia, Pennsylvania. The lettering cast on the bell states, "Proclaim LIBERTY throughout all the land unto all the inhabitants thereof"
Assisi embroidery owes its origin to the 13th and 14th century embroidery carefully preserved in Assisi, Italy.
It is a form of cross stitch embroidery in which the background is filled in and the design left plain, but outlined with a double running stitch, called the Holbein stitch.
If you've done any counted cross stitch, you should be able to pick up Assisi embroidery easily. I found a website that has an extensive amount of information on this embroidery. It's called Embroidery and Embroider and has several free patterns to use to learn this type of embroidery.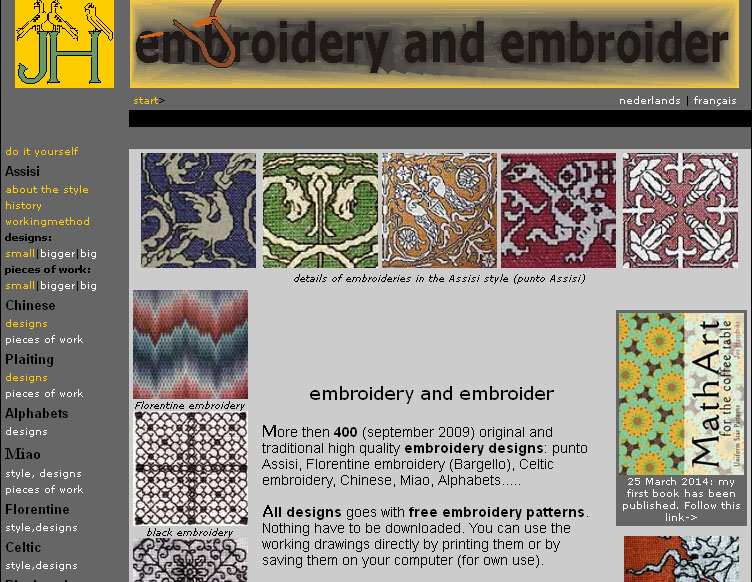 Above is a clip of the home page. The page Method of Working gives a great overview of what you'll need to get started. Plus a step by step illustrated explanation of the stitches to finish a pattern.
There are several other pages on the website that include About the Style and different types of small designs.
Here's The Liberty Bell. It was originally an iron on transfer. To save or print it, click on the image, it opens in another window, then print or save, which is usually under "file" in your browser or you can right click on the image for a drop down menu of options to copy or save.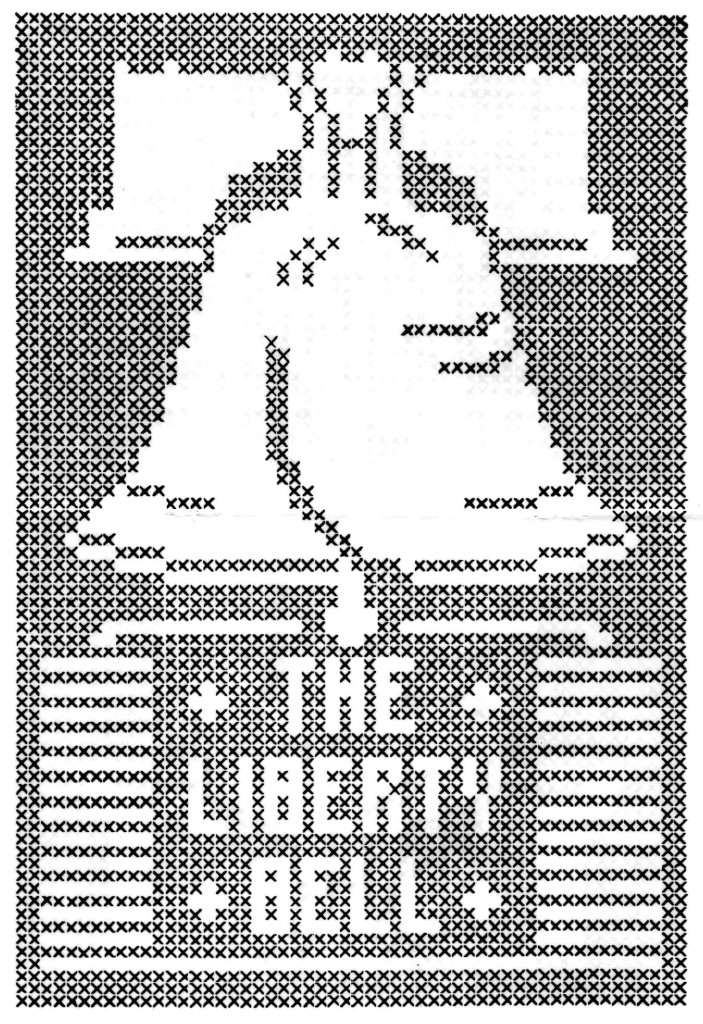 This is an ambitious pattern to learn with, but a lot of the back stitching (Holbein Stitch) is straight and easy to do. Here is a close up of the detail using the Holbein Stitch.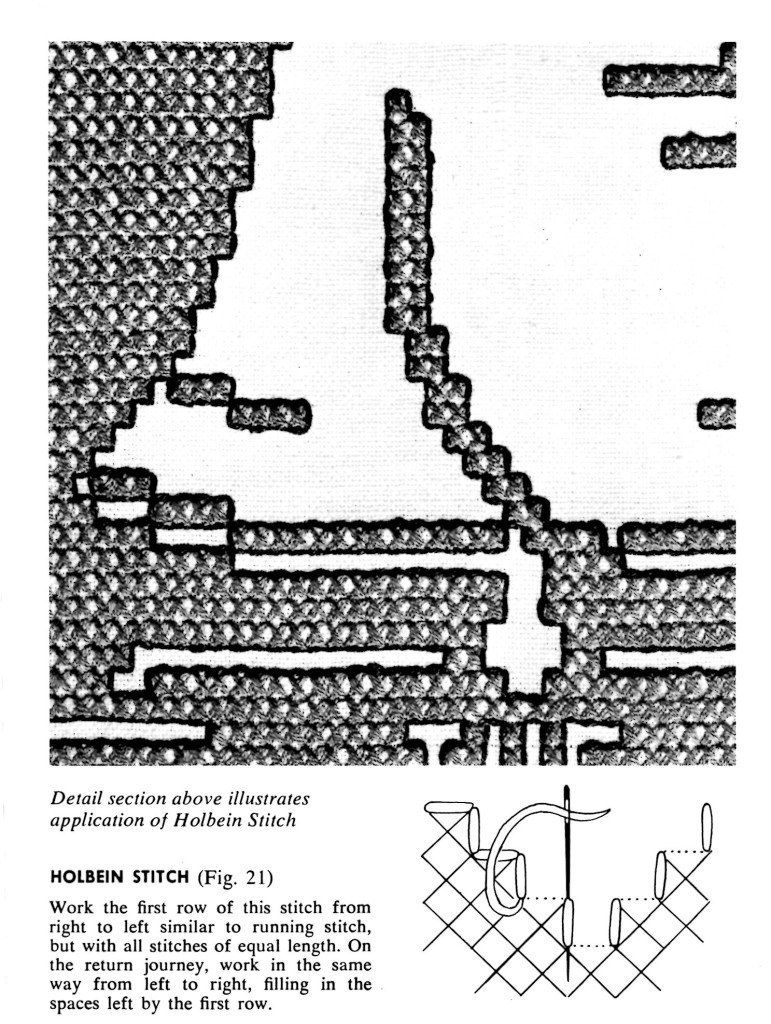 The booklet suggests using six strand floss in Crimson for the cross stitch and Red for the outline and outer edges. A No. 7 Embroidery Needle and a yard of white linen are also suggested.
Three strands of floss are used throughout. When making the cross stitches, top strands should all point in the same direction.
If you like this page, be sure to share it with your friends and like our Facebook Fanpage so you can get updates every time we post new patterns.
Enjoy!