Welcome to this week's VTNS (Vintage Textile and Needlework Sellers) Fan Freebie pattern!
This beautiful hand drawn butterfly was taken from an 1871 Peterson's Ladies Magazine.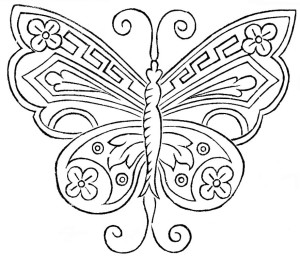 To save or print it, click on the image, it opens in another window, then print or save, which is usually under "file" in your browser or you can right click on the image for a drop down menu of options to copy or save.
The design above takes up almost the whole page when you print it. As is, it would be a great coloring page. You can reduce the size on your printer or I've added 3 more in smaller sizes below.
The first one is the original size and was to be embroidered on a handkerchief corner.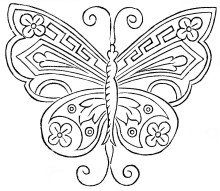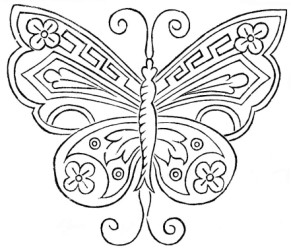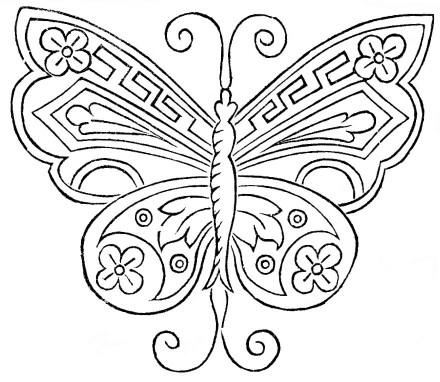 If you like this embroidery pattern, please take a look at my new eBook. It's filled with over 75 designs from a full year of 1859 Peterson's Ladies Magazines. There are stitching instructions with illustrations as well.
You'll find more information about it by clicking on the book cover to the right of this blog post. It's only $4.99.
Enjoy!