Beautiful Tatting Butterfly Pattern
If you've followed this blog for any time at all, you'll know I love butterflies. Put "butterfly" in the search box and more than 10 different posts will come up.
Today's freebie is a tatting butterfly pattern from a 1916 Corticelli pattern booklet.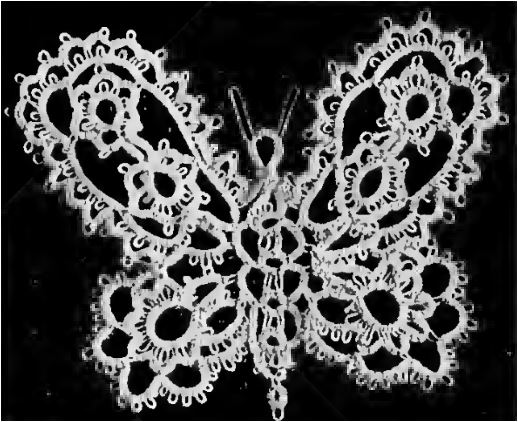 Along with the instructions for tatting the butterfly, I've included several snippets from the booklet. Such as Abbreviations and Actual Sizes for the Corticelli Mercerized Cordonnet thread as-well-as a description of the thread from an Ad that will help you decide on a substitute.
Instructions for Tatting the Butterfly
First, here are the original instructions:
How to Download: Right-Click the photo and select either "save target as" or "save link as" depending on what browser you are using or simply click on it, it will open in another window and there you can save or print.
Instructions Re-written
I found this exact same butterfly pattern on web.archive.org with re-written instructions that may be easier to follow. From what I understand the web archive brings up web pages from years ago using the Internet Wayback Machine Archive. It's a San Francisco–based nonprofit digital library with the stated mission of "universal access to all knowledge."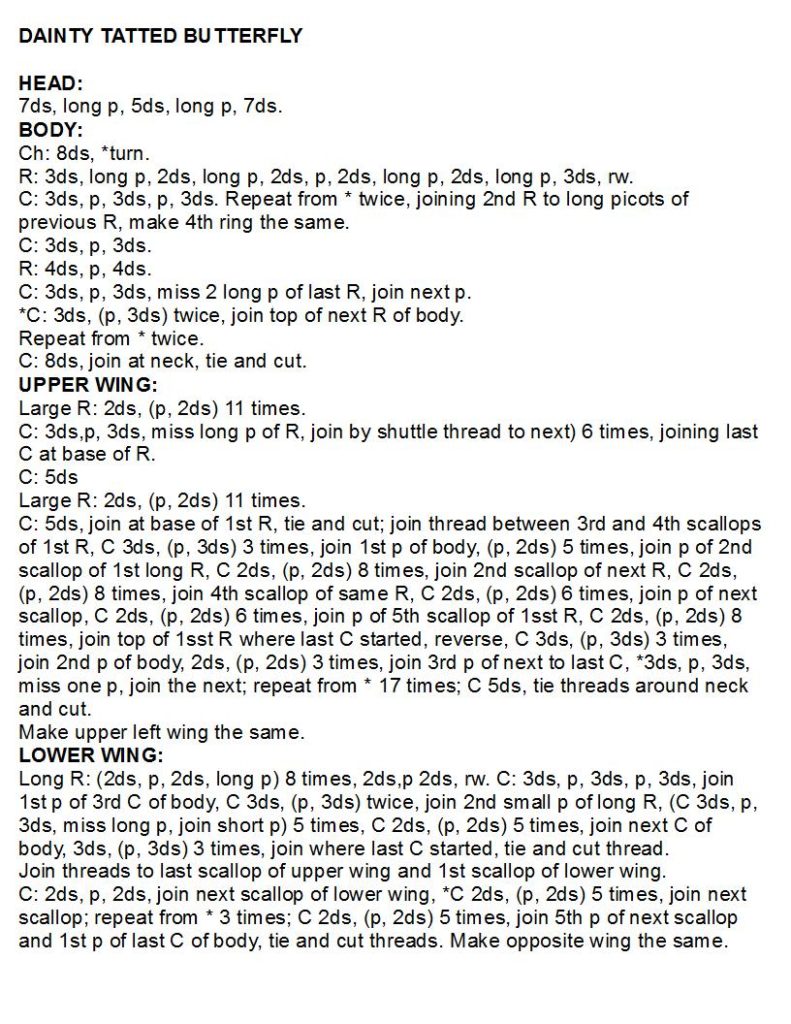 Second and equally important are the additional snippets from the booklet that will help you with the instructions and type of thread to use.
Tatting Abbreviations and Thread Sizes
And last but not least are the Thread Descriptions.

Corticelli Thread Descriptions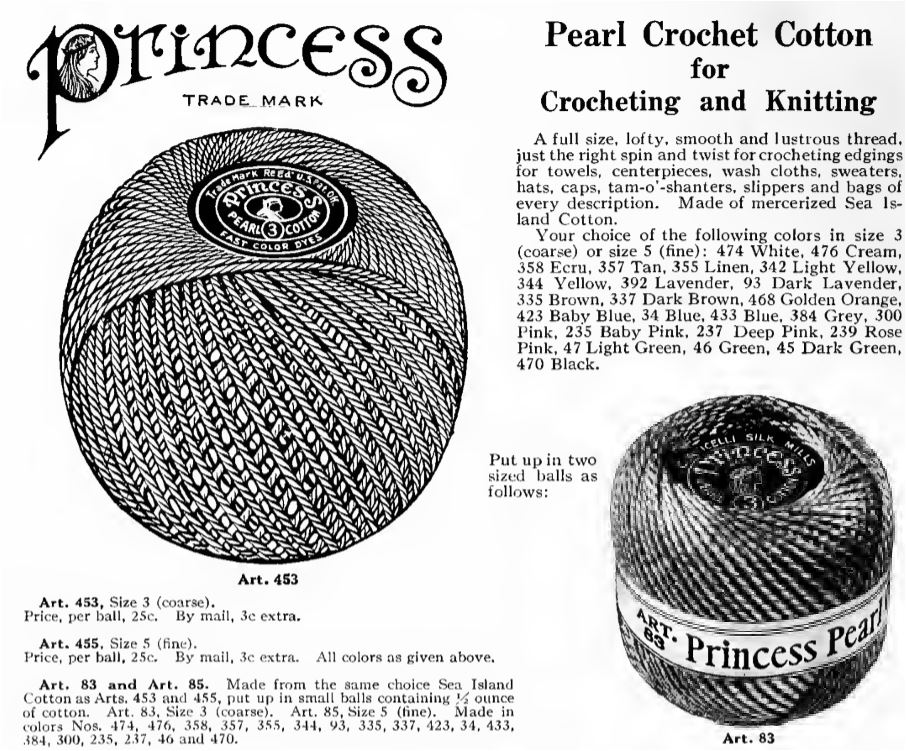 This is just one of many beautiful tatted butterfly patterns. As you can see from the graphic below, Pinterest has more examples than ever.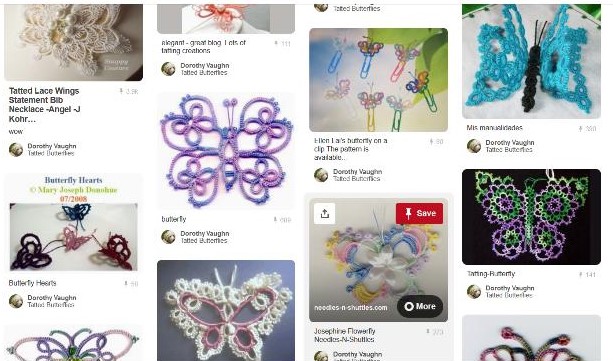 For information on tatting and more patterns, put "tatting" into the search box in the top right column or check out the Related Posts below.
If you like this page, be sure to share it with your friends and like our Facebook Fanpage so you can get updates every time we post new patterns.
Enjoy!
This post may contain affiliate links. These affiliate links help support this site. For more information, please see my disclosure policy.