Welcome to VTNS (Vintage Textile and Needlework Sellers) Fan Freebie Friday!
Isn't this a nice set up for breakfast in bed? Using this crochet pattern for the linen filet tray cloth and your fine china, you can impress your guests.
Also a set of four of these would make a great hostess gift or a gift for someone moving into their new home.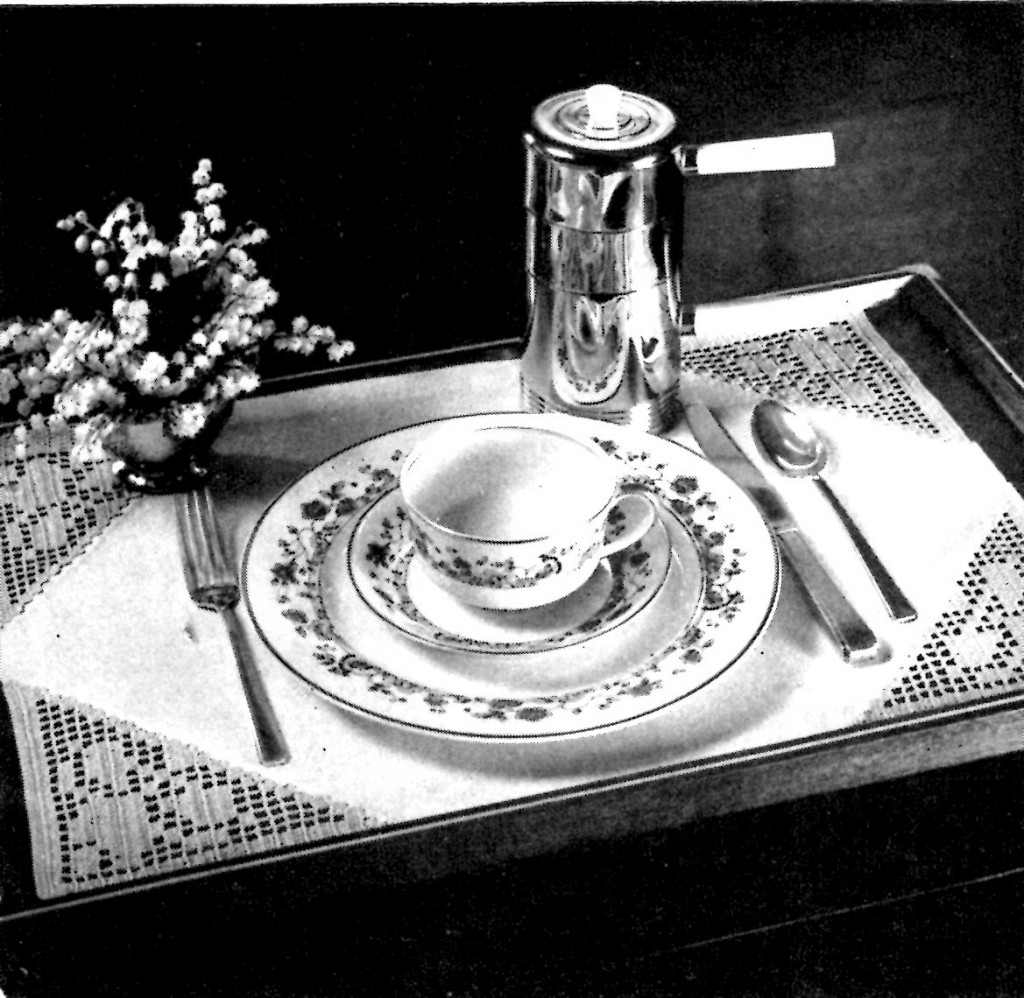 This quick and simple filet crochet chart is from a Learn How Book published in 1941. The chart is for a Filet Tray Cloth with four corners of filet crochet design.  The chart and instructions for the cloth are included in the PDF file.
For those who are not familiar with this beautiful form of crochet, here is a quick low down on how to start.
Filet is a type of crochet which consists of blocks and spaces arranged to produce an interesting design. All filet designs are worked from a chart of squares. The dark squares represent blocks and the light squares represent spaces.
This is what the chart looks like: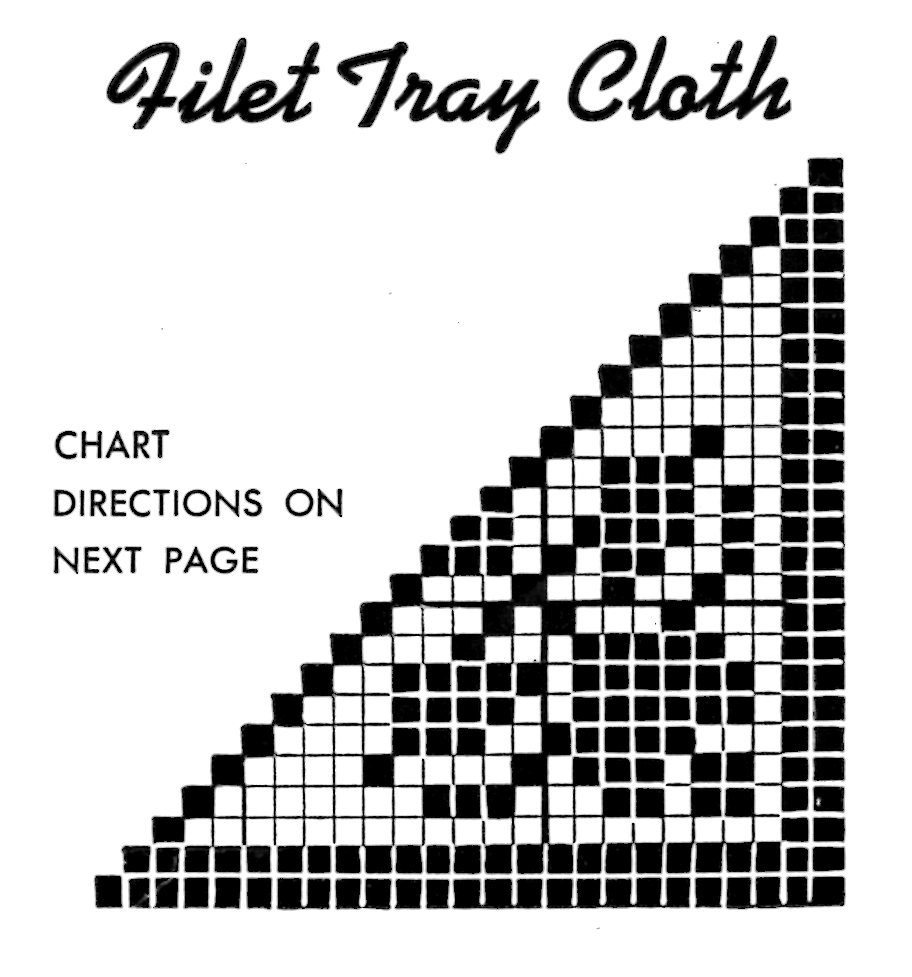 Unless otherwise instructed in the directions, allow four double crochets (4 dc) for the first block and three double crochets (3 dc) for each additional block. For instance, three blocks require ten double crochets (4+3+3=10 dc).
To make a row of spaces, first work a foundation chain. Then, make double crochet (dc) in 8th chain (ch) from hook, * chain (ch) 2, skip 2 chain (ch), double crochet (dc) in next chain (ch). Repeat from * to end of chain (ch). Chain (ch) 5 to turn at the end of the row.
When there are several rows of spaces to be made, each double crochet is worked directly over the double crochet of the previous row and same number of chains is made between double crochets.
For more information on Filet Crochet take a look at these posts.
Exploring Filet Crochet and Reindeer in the Forest Pattern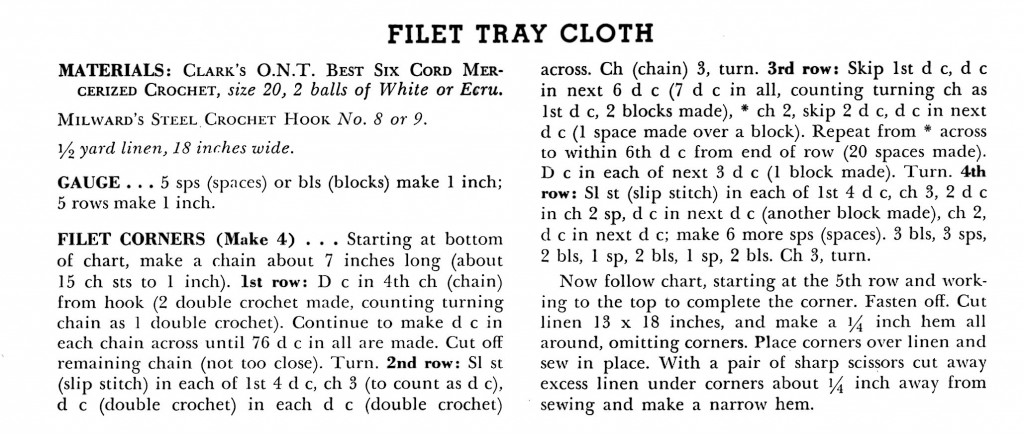 Above you'll find the complete instructions for the Filet Tray Cloth, but you can also download the one page PDF file in the link below to save for later.
Filet Crochet Tray Cloth Pattern Chart
The pattern is in PDF format so to download it you'll need the Adobe Reader software on your computer. Most computers come with it, but it is free and can be found here.
Download Instructions: Right-Click the link and select either "save target as" or "save link as" depending on what browser you are using or simply click on it and save or print.
Enjoy!