Welcome to our VTNS (Vintage Textile and Needlework Sellers) Fan Freebie!
Today a VTNS member has offered a butterfly quilt pattern to share. She will be listing several gorgeous vintage handkerchiefs so be on the look out for them as they're profiled on our Facebook Fan Page. If you don't want to wait until the items are profiled, find all the VTNS listings here.  This post will explain a great way to use vintage hankies.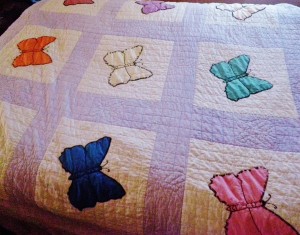 The Butterfly quilt is widely known and has been around a long time. The Kansas City Star published their version of it in 1936. Since then there have been many variations of it, all beautiful.
Here's a tutorial for making a Vintage Hankie Butterfly Block. By folding the hankies in a different way, the butterfly either looks like it has just landed on a flower or is in flight. The colors and designs of the vintage hankies gives each butterfly their own personality.
Do a search on "Origami Butterfly" and you'll find tons of tutorials and step-by-steps on how to fold your hanky. Some are complicated but a few are easy to follow.
This eHow website also has pretty straight forward instructions on How to Make Butterflies From Hankies for a Quilt.
However you decide to fold your hankie, once it's been folded and ironed, use a hand applique stitch to sew it to the background you've chosen. Blind stitch the folds so they won't come undone.
We've been talking a lot about making your hankie butterfly blocks into a quilt, but there's no reason you couldn't make your applique block into a pillow to use in decorating a pretty shabby chic bedroom or couch.
Also if you don't want to fold your hankies, just use the full handkerchief to make the blocks for your quilt. At The Quilt Index there are several examples of vintage hankie quilts that have been cataloged for museums and universities. To enlarge the photos on this site, click on the picture and then click on it again to go back to the index and be sure to go to the 2nd page at the top where you'll find a Friendship Hankie Quilt from 1885.
There are so many ways you can make your quilt unique. Embroidery is another great addition to a butterfly quilt. This illustration shows you several different ways you can embroider a butterfly once it's been appliqued onto a quilt.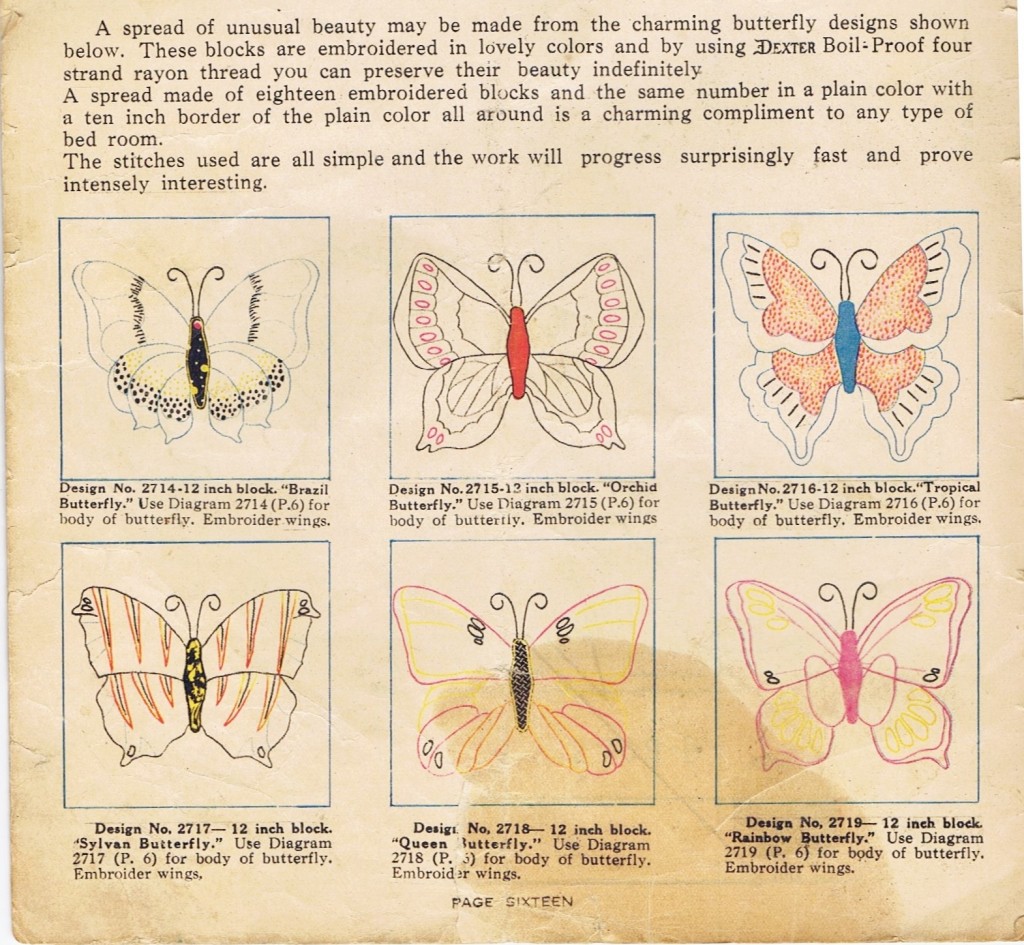 At the beginning of this year we did a post on a butterfly quilting design you can print out. It would be a great addition. You can find it here, A Butterfly, A New Beginning, A New Year.
Each of these embroidery designs uses the body from this butterfly quilt pattern.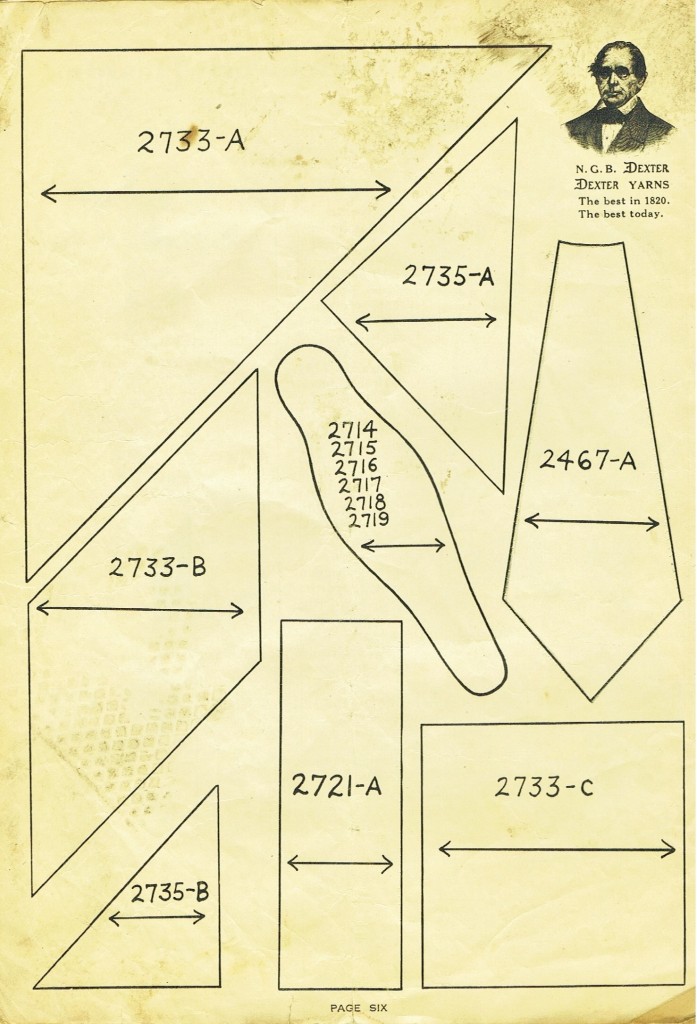 Here's a close up of the body template: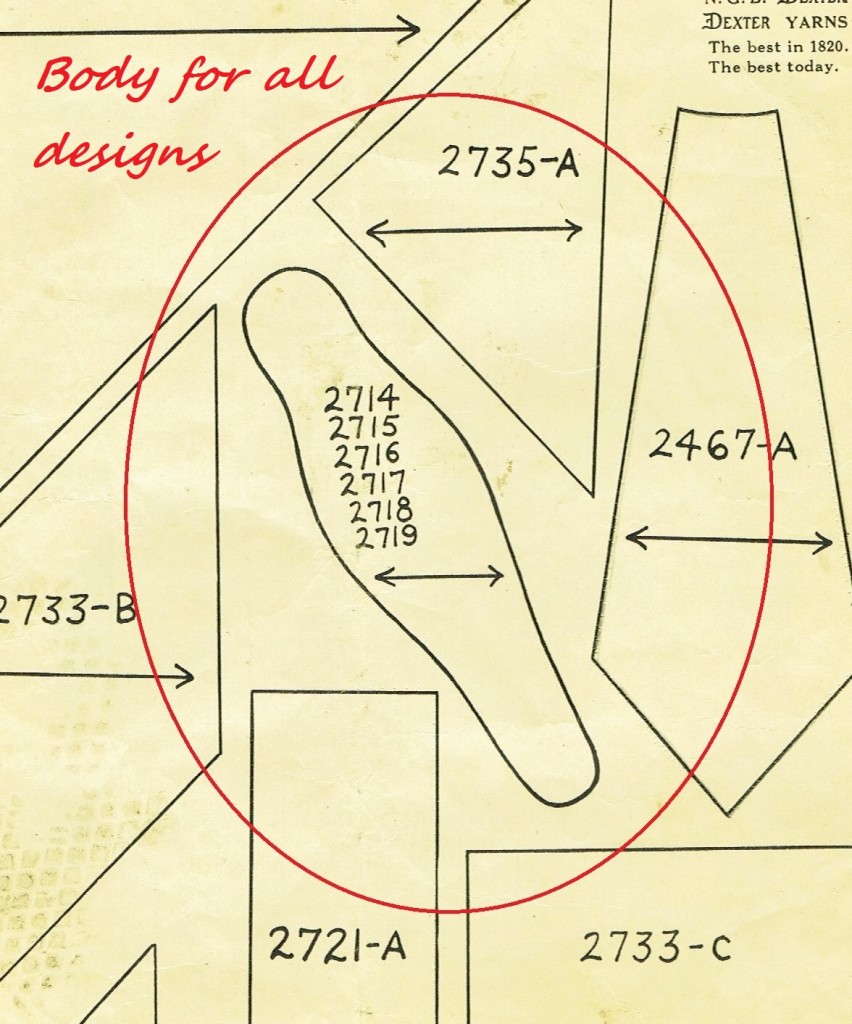 On the McCall's Quilting website you'll find a great free pattern you can download taken from a vintage 1940's Butterfly Quilt. An ad pops up when you first go there, but just click the "x" to close and it's gone. The pattern is four pages and worth checking out.
In the comments for this quilt pattern, one person said they made it for a raffle and it pulled in more than $500. These quilts are popular!
Again, if you're thinking of making one of these great quilts, be sure to check out the vintage hankies VTNS members have listed right now. You won't be disappointed.
Enjoy!