Storm At Sea Quilt Pattern
Hurricane season goes through November 30. Frankly, I wish it was over tomorrow. At least the peak of the season is coming to an end.
As I write this, two storms are still churning in the Atlantic ocean, Maria and Lee. Fortunately, they are no longer a threat to land. I wanted to share a quilt pattern and the one that stood out to me was Storm At Sea.
This is a beautiful quilt pattern that looks very difficult, but by using templates or paper piecing it can be easily put together. You can use an endless number of color combinations to get different pattern results.
Ideas from Pinterest
Below you can see just a few of the many examples of various designs using this pattern on Pinterest: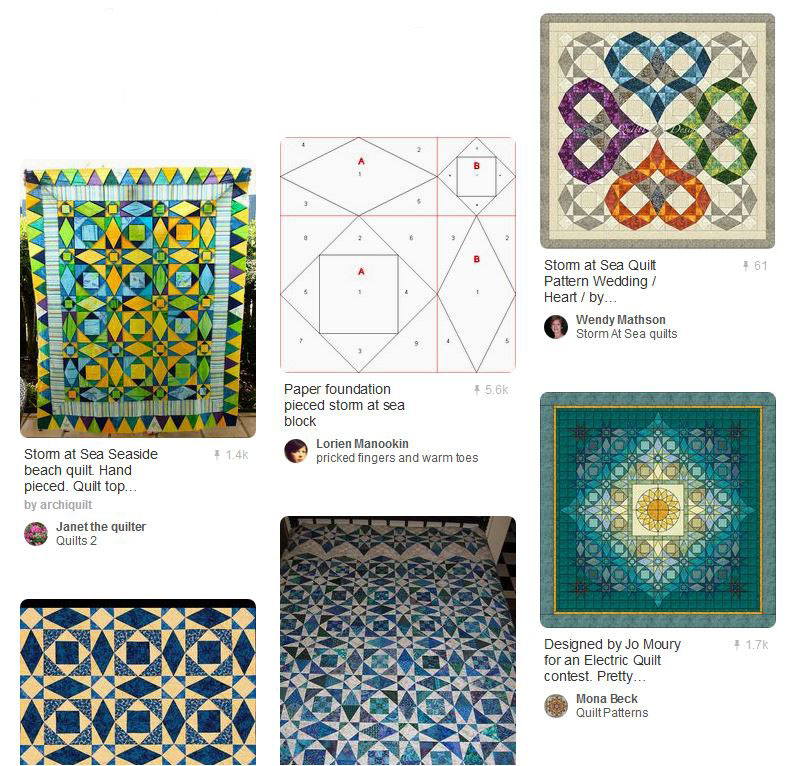 Kansas City Star Newspaper
This particular Storm at Sea Pattern is from a 1932 Kansas City Star Newspaper. It's a 12 inch block usually done in green and blues.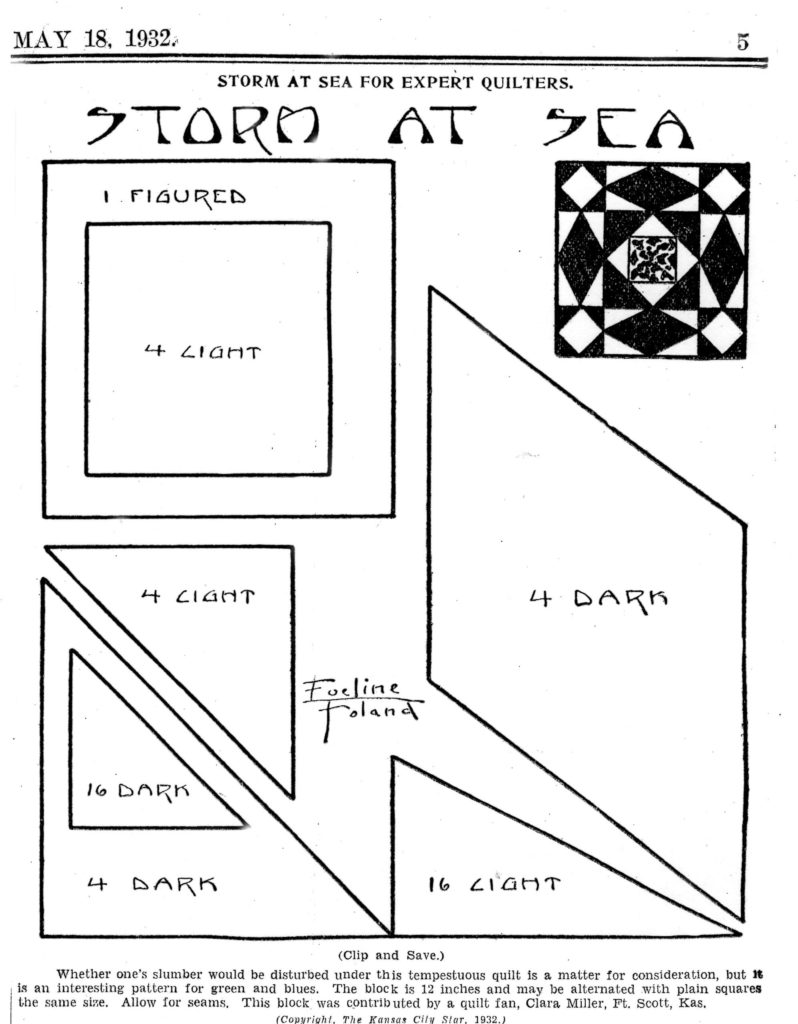 Download Instructions: Right-Click the photo and select either "save target as" or "save link as" depending on what browser you are using or simply click on it and save or print.
Information on Sewing this Pattern
Eleanor Burn's Quilt in a Day website has Storm At Sea as one of their free quilt patterns. She shows this exact Kansas City Star quilt pattern on the 7-page PDF file you can download. It gives you all the info you'll need and an easy way to sew this quilt yourself.
The Quilt Inspiration website has a long blog post on Storm At Sea Free Block Diagrams and Patterns. Plan to spend a little time here. There's a lot to see.
Fons and Porter's Love of Quilting also has a Stormy Seas Free Quilt Pattern 5-page PDF file. This quilt is done in colors you may not have thought about for this pattern.
Books about the Storm At Sea Quilt Pattern
There is even a book all about Storm At Sea Quilts by Wendy Mathson.
As a matter of fact, there are several books on this quilt pattern.


Marti Mitchell has a Storm at Sea Diamond Template Set that could certainly help putting these blocks together.
Follow our Facebook Page
If you like this page, be sure to share it with your friends and like our Facebook Page so you can get updates every time we post new patterns.
Enjoy!
This post may contain affiliate links. These affiliate links help support this site. For more information, please see my disclosure policy.