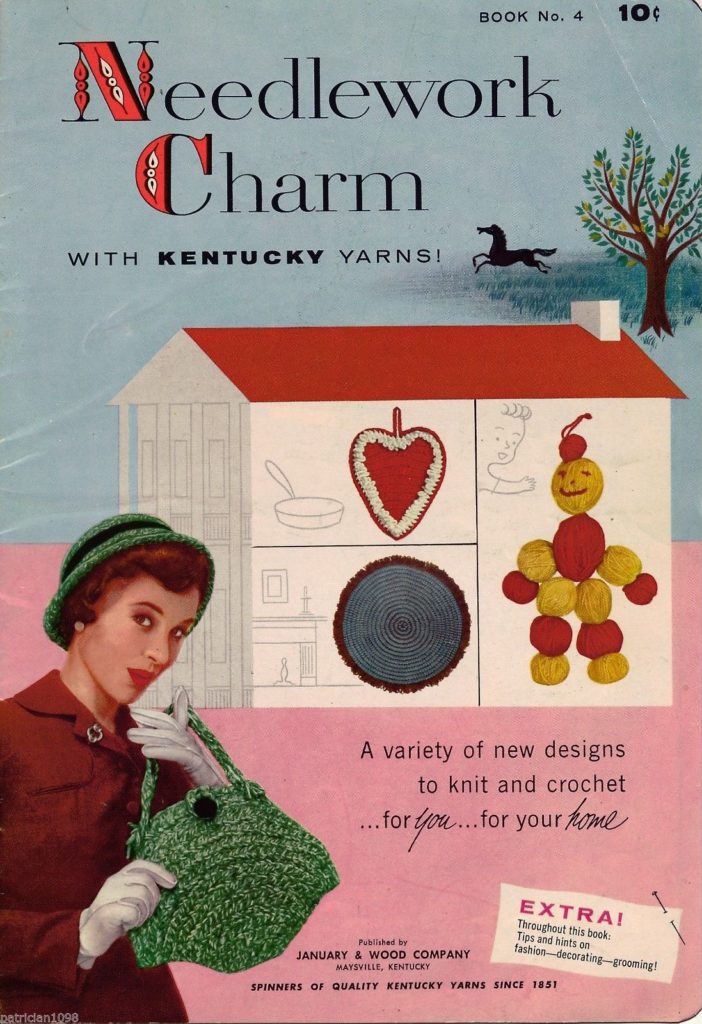 Needlework Charm
This is a quick and easy heart shaped potholder crochet pattern. It's included in the 1954 booklet Needlework Charm with Kentucky yarns.
If you're interested in purchasing a copy of the complete booklet, it's available on Ebay from one of our Vintage Textile and Needlework Sellers here.
It's a fun booklet that has several knit and crochet patterns for you and your home. Plus there are tips and hints from 1954 on fashion, decorating, and grooming throughout the book.
Heart Potholder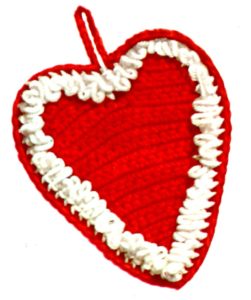 Here's the Pattern: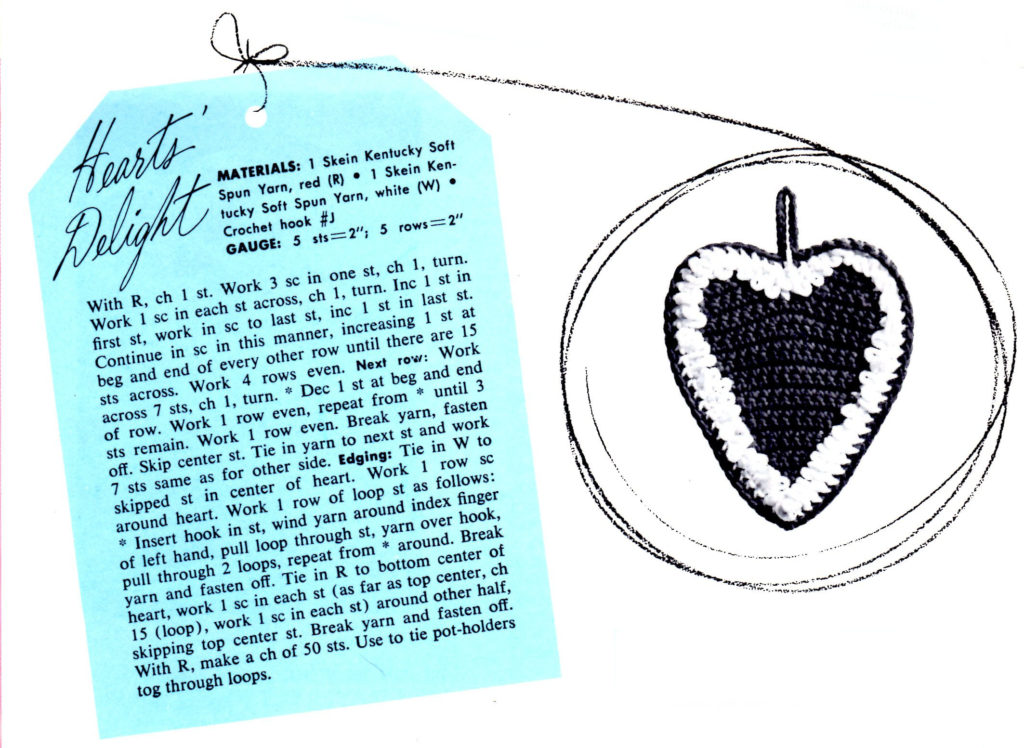 Download Instructions: Right-Click on the image and select either "save link as" or "save image as" depending on what browser you are using or simply click on it, it will open in a new window and save it from there.
List of Vintage Kentucky Yarns
Inside the booklet is this list of different types of Kentucky Yarns. It will give you an idea a yarn to substitute for the Kentucky Soft Spun Yarn. However, this seller has over 500 vintage skeins for sale if you want the real thing.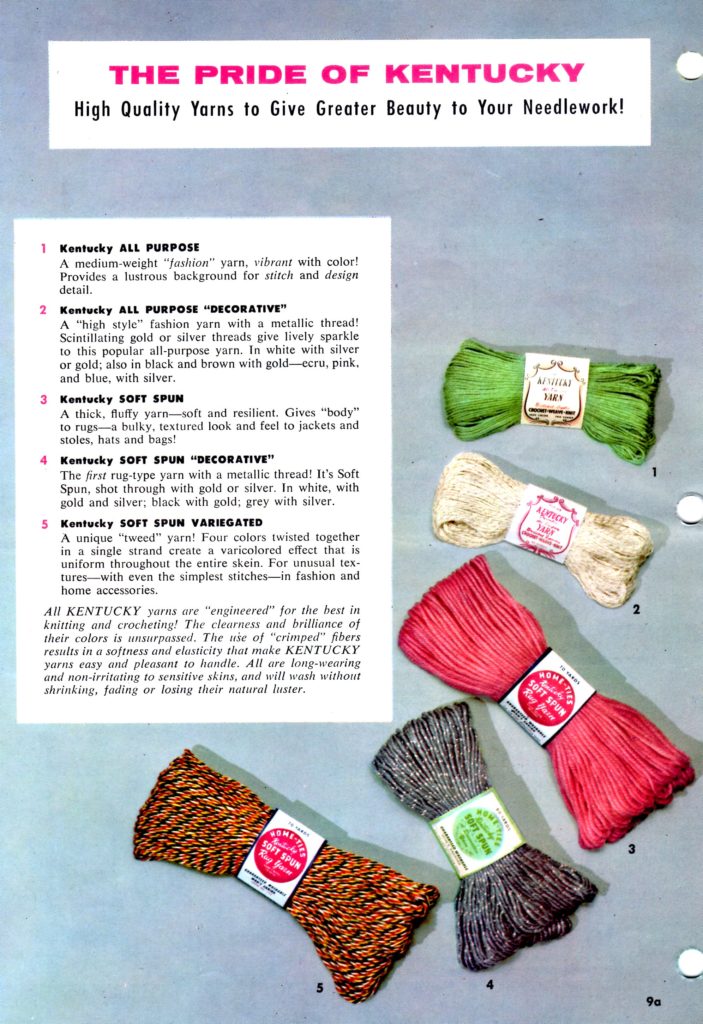 Another Pattern
In a previous post you'll find a Diamonds and Hearts Potholder.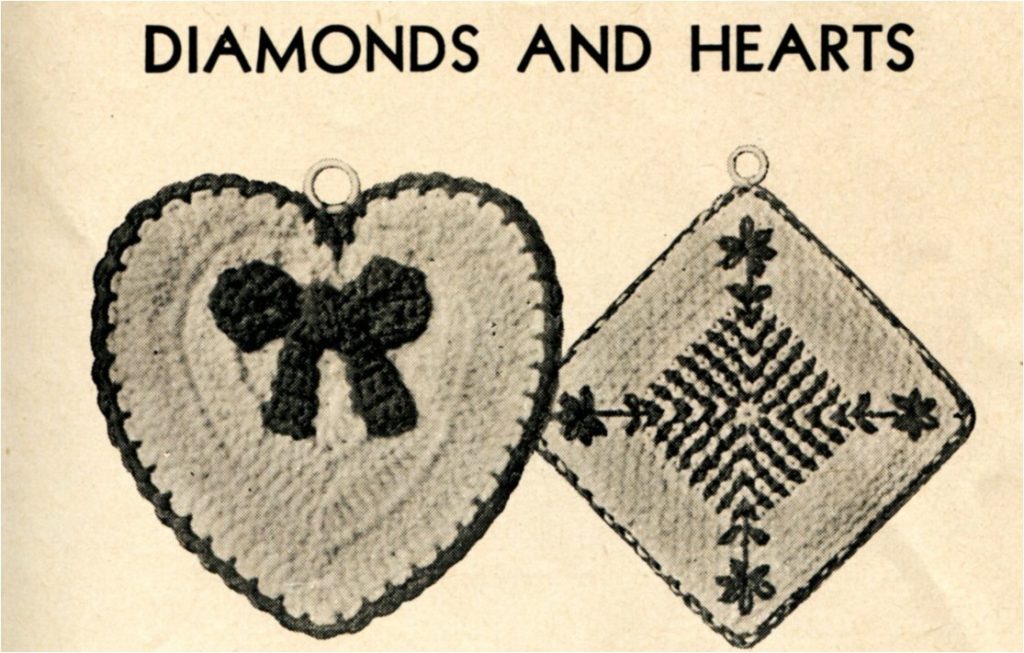 If you like this post, be sure to share it with your friends and like our Facebook Page so you can get updates every time we post new patterns.
Enjoy!
This post may contain affiliate links. These affiliate links help support this site. For more information, please see my disclosure policy.