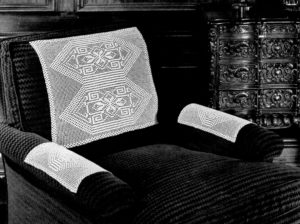 Filet Crochet Pattern from 1936
Today's vintage pattern is from one of my earlier Spool Cotton Company's pattern booklets. It dates to 1936 when no home was without chair backs and arm pieces. It's titled Stained Glass and was used to cover and protect chair backs and arms.
I saw this geometric filet crochet pattern and thought there could be so many other uses for it. Perhaps a pillow, an insert to a table cloth or a tray cloth. With a colorful piece of fabric behind it, the pattern would show through nicely.
This is the arm piece pattern chart: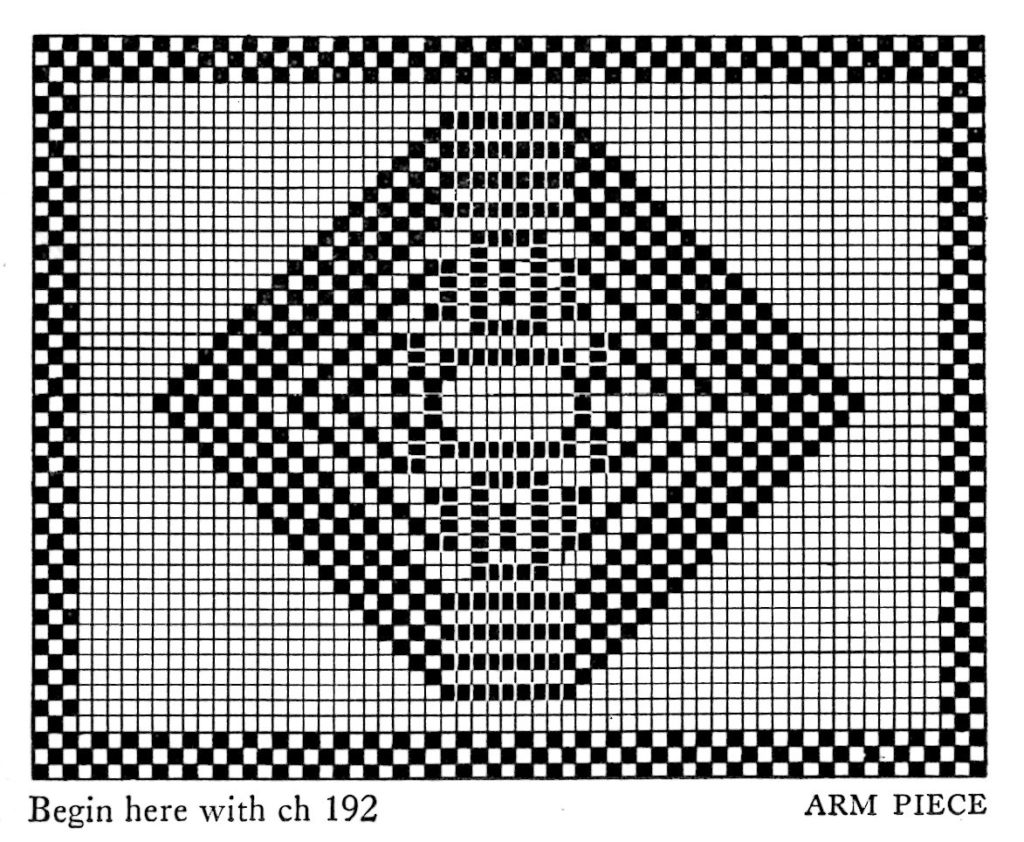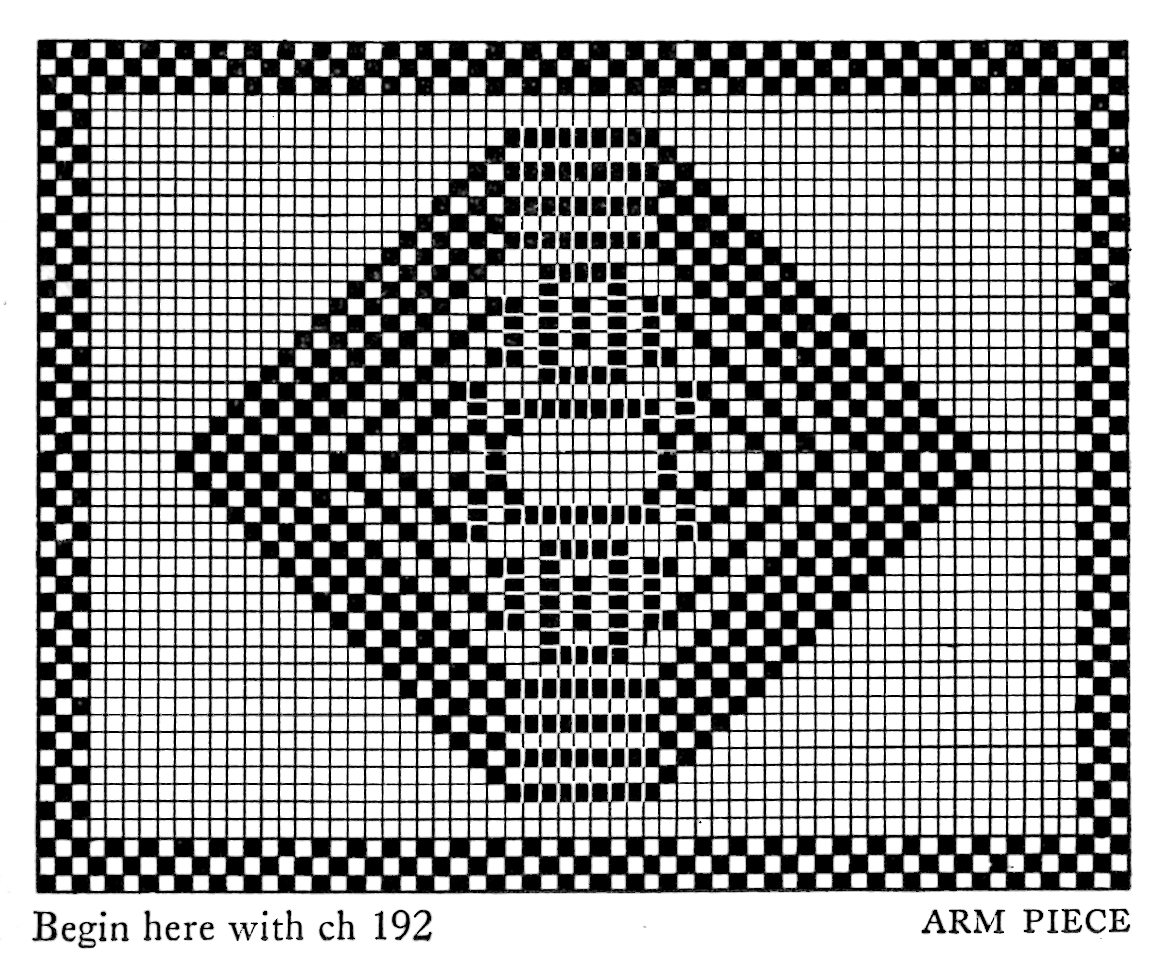 Coats and Clark's Crochet Threads
Makers of this pattern had several choices of threads to use. Clark's O.N.T (8 balls) or J. & P. Coats (6 balls) Mercerized Crochet, Size 30 in White or Ecru. Also Clark's Big Ball Mercerized Crochet (3 balls).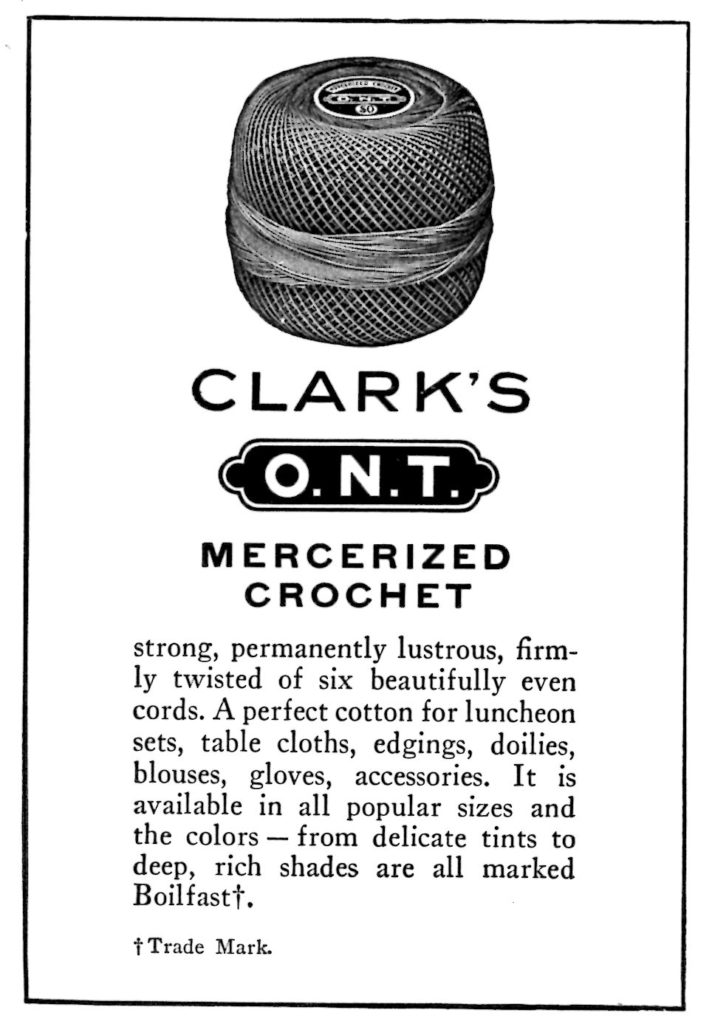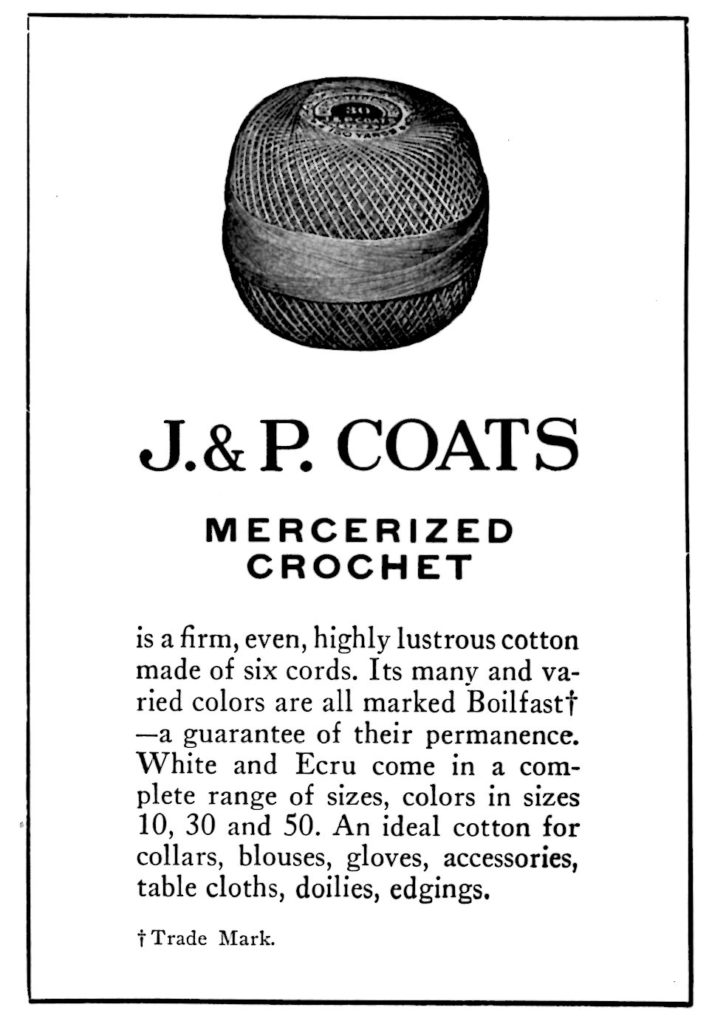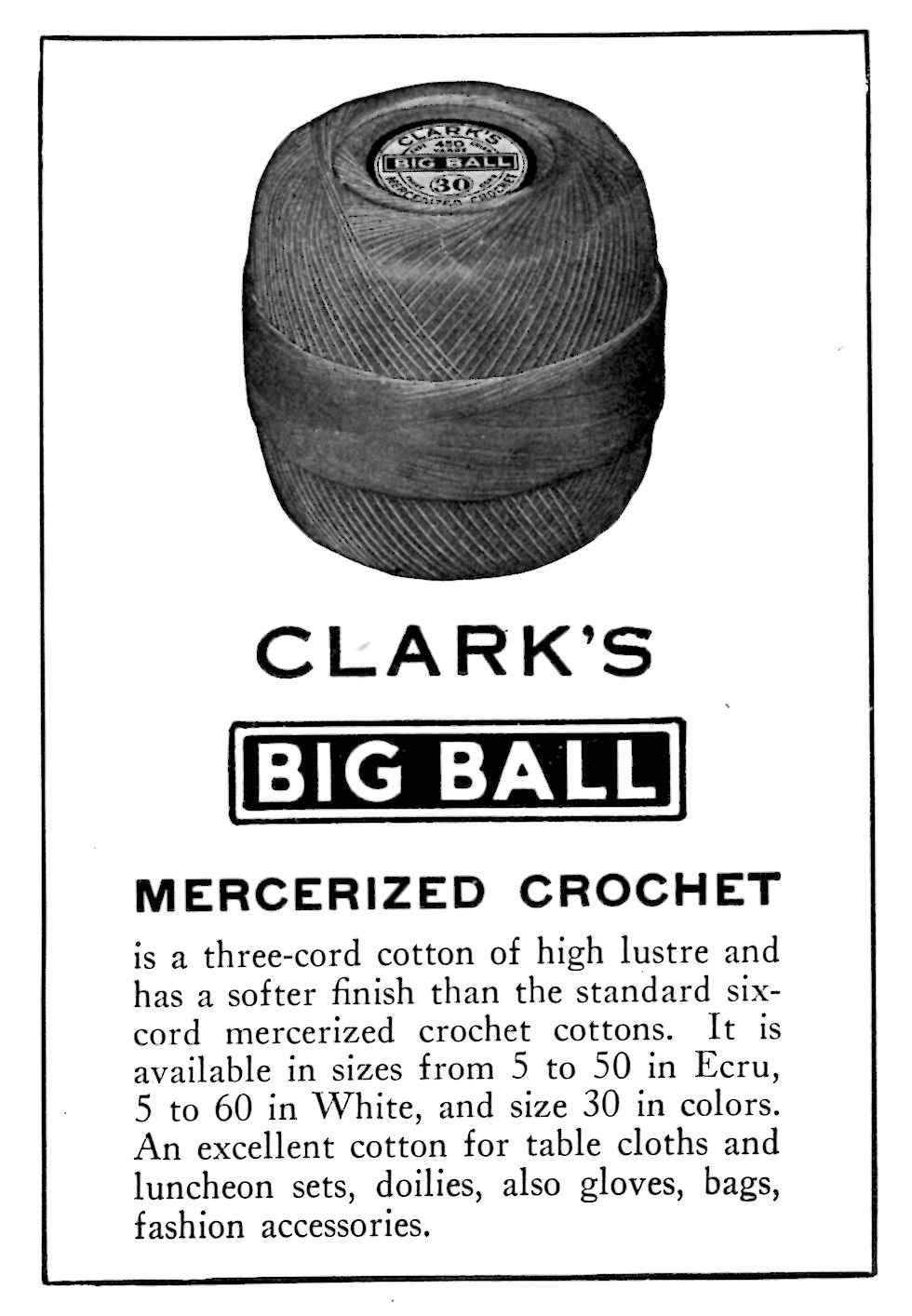 Crochet Stitches
There's a stitch included in the booklet you'll need to know for this pattern besides the basic crochet stitches.
Block (bl) and Space (sp). Make 4 d c over 4 sts of preceding row (this forms 1 bl), ch 2, skip 2 sts, make 1 sp. The bl and sp are used in Filet Crochet.
For more information on how to do filet crochet see this earlier post, Exploring Filet Crochet and How To Use It.
PDF Pattern Download
The PDF pattern is two pages with instructions and charts.
Stained Glass Filet Crochet Pattern
The pattern is in PDF format so to read it you'll need the Adobe Reader software on your computer. Most computers come with it, but it is free and can be found here.
Download Instructions: Right-Click the link and select either "save target as" or "save link as" depending on what browser you are using or simply click on it and save or print.


If you like this post, be sure to share it with your friends and like our Facebook Page so you can get updates every time we post new patterns.
Enjoy!
This post may contain affiliate links. These affiliate links help support this site. For more information, please see my disclosure policy.