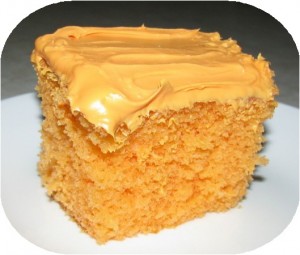 Double Orange Cake Recipe
Need an easy orange cake recipe for Halloween or Autumn, or both? I made this cake and it's delicious. I got the recipe from one of my issues of the Mail Box News. A little monthly newsletter written by Maid of Scandinavia that started back in 1956.
It was written to compliment the company's mail order business of  wonderful cookware and accessories for baking.  Unfortunately the company doesn't exist anymore and the magazine was purchased by Grace McNamara Inc in 2003, the publishers of American Cake Decorating. They turned it into a full color magazine format, but sad to say, Mailbox News is no longer produced in print.
You can find some of these sweet little vintage magazines for sale here and there on the internet. I haven't posted mine for sale (I have about 50 of them) in my store yet. I guess I should share and make them available. We'll see.
The issue I used was from September 1971. It has some great ideas for cake decorating, of course, but also many tested sweet and savory recipes from readers.
I don't have any ball cake pans, so mine was made in an ordinary 9 x 12 sheet cake pan, which meant I reduced the cooking time to around 40-45  minutes instead of the 60 to 65 suggested. I used all of the batter in the sheet pan and it fit perfectly.
The cake mix I used was Duncan Hines Moist Deluxe Orange Supreme.  For the frosting, I used a can of white cream frosting. To turn it orange I first mixed a couple drops of red and yellow food coloring together, then mixed them directly into the can of frosting until I liked the color.
It was very easy to make, moist and a fun treat. It would be fun to decorate however you'd like for Halloween or Fall.
On to the recipe: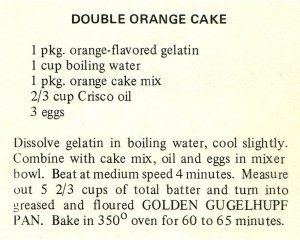 If you'd like to print the recipe, just click on it and file, print. This is the cover: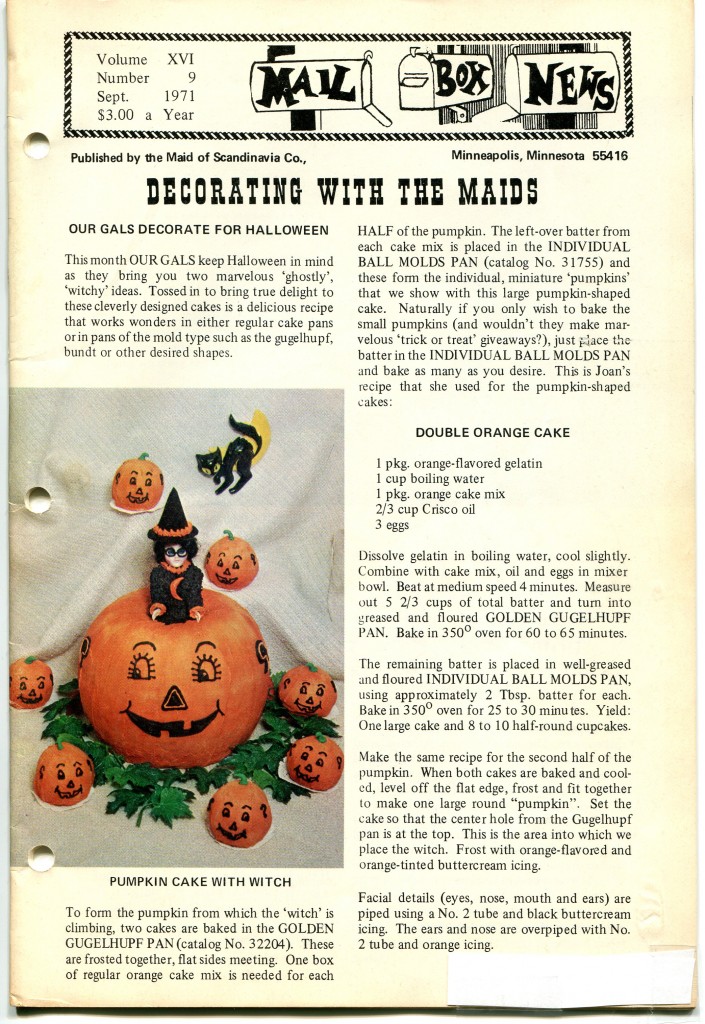 Save