Welcome to the VTNS Fan Freebie!
Today's freebie is from an early 1900's Star Needlework Journal. I have quite a few Star Needlework Journals and I love flipping through the pages seeing all of the different kinds of projects in them.
This one is a cross stitched Daffodil Luncheon Set. Designs for a tablecloth and napkins. It's pictured on the front cover.
A linen with an even weave is used for the cross stitching. The project uses American Thread Company's "Silkline" Art Thread and Crochet Cotton.
Since the American Thread Company has been out of business for a long time, I don't have a conversion chart for the numbers but the colors are listed next to the symbols.
Here are the diagrams and instructions: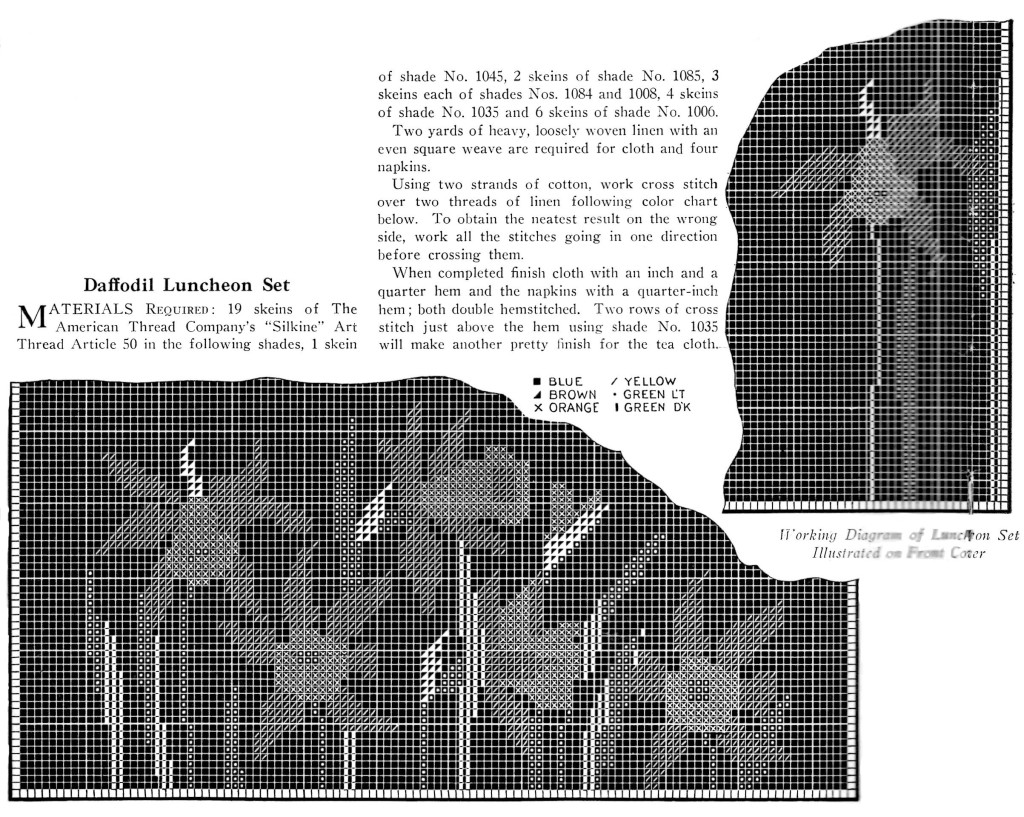 The PDF file is below:
Daffodil Luncheon Set Cross Stitch Embroidery Pattern
The pattern sheet is in PDF format so to download it you'll need the Adobe Reader software on your computer. Most computers come with it, but it is free and can be found here. There are also free Adobe Reader Apps for mobile devices.
Download Instructions: Right-Click the link and select either "save target as" or "save link as" depending on what browser you are using or simply click on it and save or print.
Please share your favorite needlework hints, tips and projects in the comments below or with us on Facebook.
Enjoy!