Cross Stitch Patterns
Today's freebie is a chart of cross stitch patterns that include butterflies, floral sprays and edgings. The page is from a 1922 Star Needlework Journal magazine by The American Thread Co. It's done on graph paper but the lines are light. I've tried to darken them with the scan.
The Star Needlework Journal
This magazine in 1922 was 40 cents a year for a subscription, 10 cents for single copies. If you ever come across one, you should pick it up, they have many great patterns in each volume. Not only cross stitch, but crochet, embroidery and sewn items.
I have quite a few of these magazines. Through the years I've used them to share patterns on this blog several times. You can find them using this link. The cover for this particular magazine Volume 7 No. 4 is below.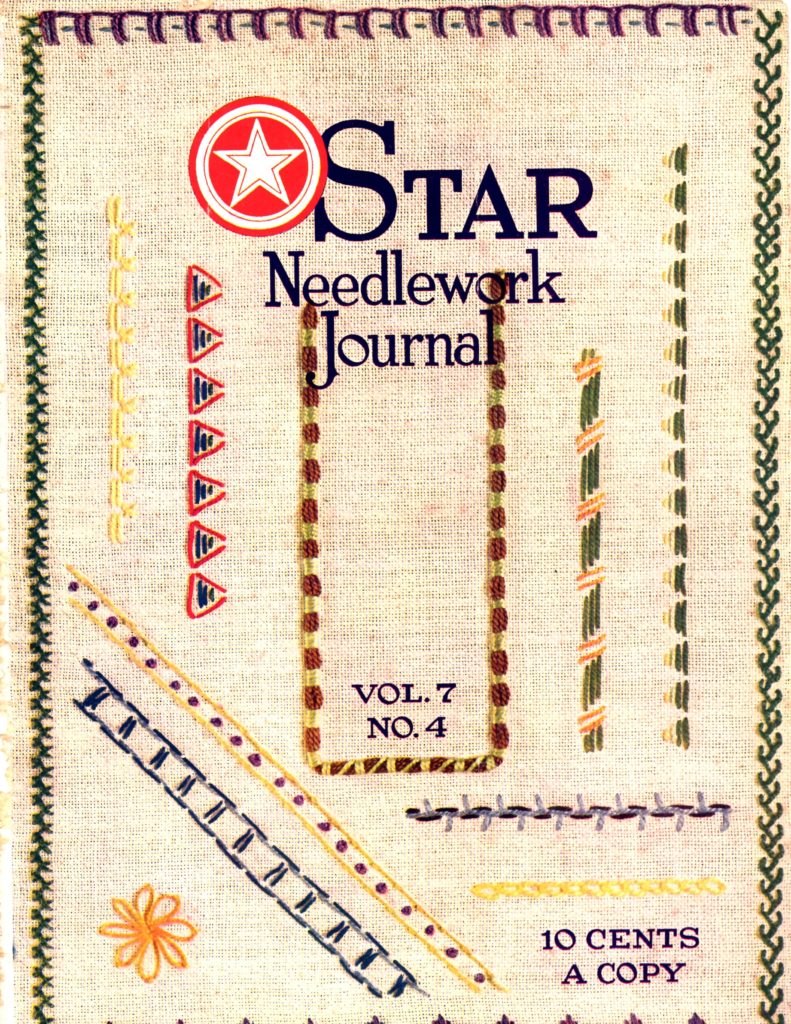 Cross Stitch Designs for Many Purposes
When the magazine says "designs for many purposes" they are right. These patterns could be used for any number of items such as handkerchiefs, towels, corners of a table runner, an edging for little girl's dress or just the butterfly embellishment, the list goes on and on.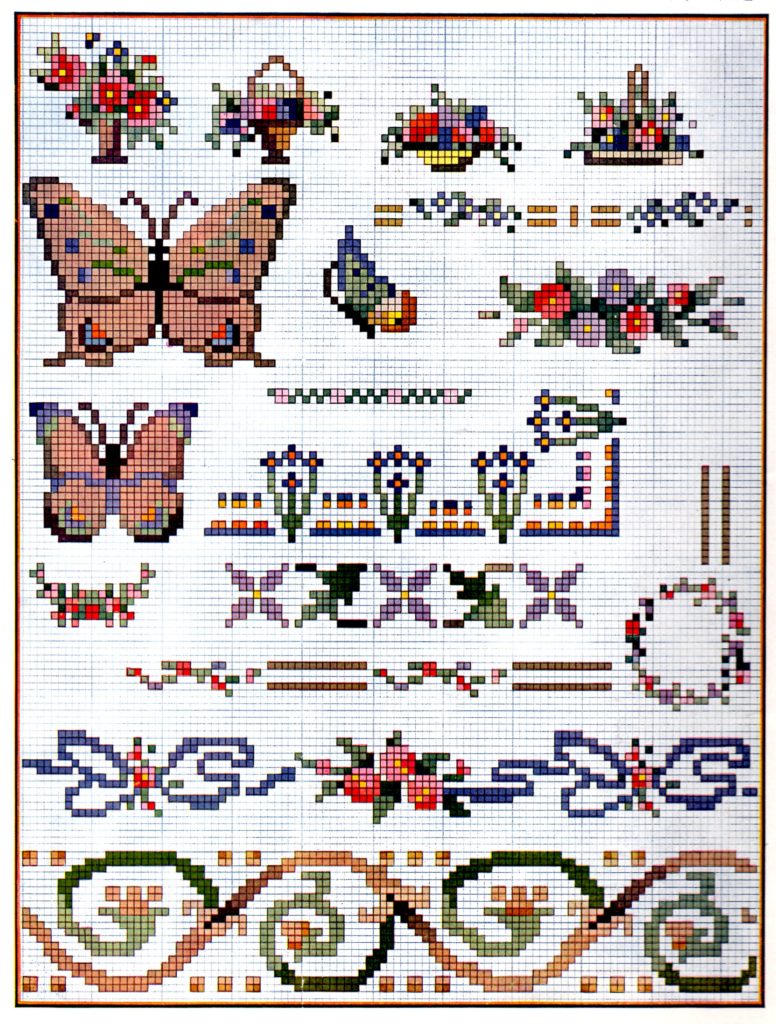 This is the lighter version of the page: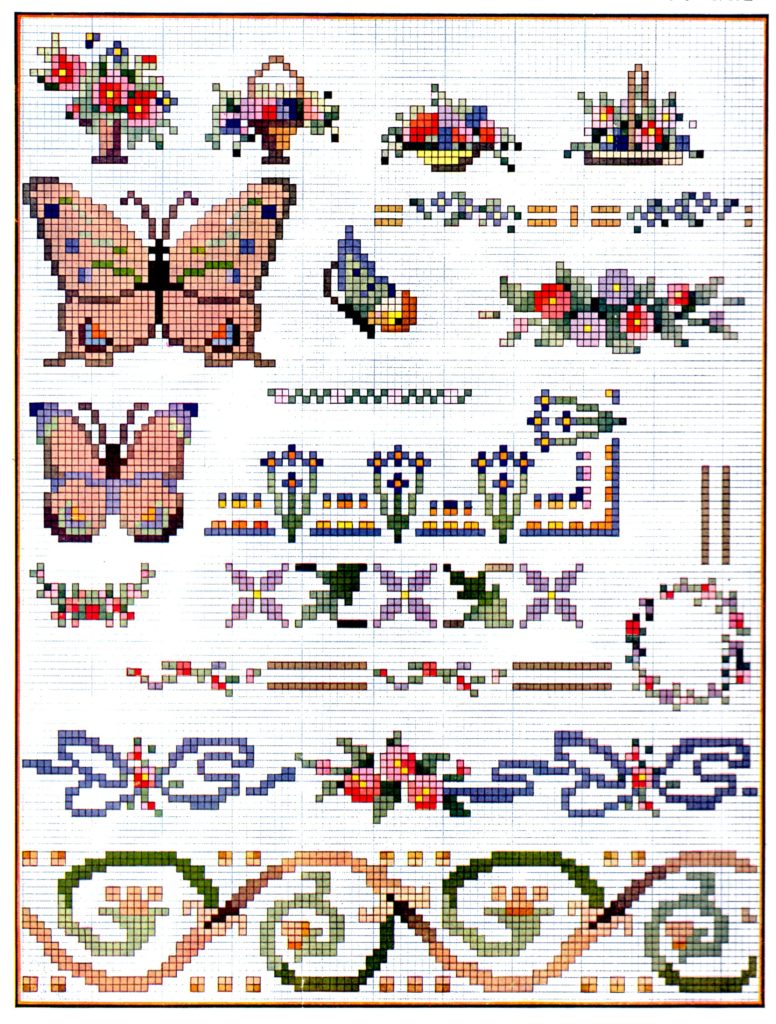 To Download the Patterns
Download Instructions: Right-Click the photo and select either "save target as" or "save link as" depending on what browser you are using or simply click on it and save or print.
Other Cross Stitch Patterns
Check out the other cross stitch patterns available on the blog with this link.
If you like this page, be sure to share it with your friends and like our Facebook Fanpage so you can get updates every time we post new patterns.
Enjoy!
This post may contain affiliate links. These affiliate links help support this site. For more information, please see my disclosure policy.

Save