Welcome to this Friday's VTNS (Vintage Textile and Needlework Sellers) Fan Freebie!
Well it's another Friday the 13th and I choose to believe it's good luck, not bad. I did a little research and found out black cats are actually thought to be good luck in some countries. If that's true, and I think it is, I have plenty of good luck around the house.
I had a grey momma cat give birth to four boy kittens in our barn almost a year ago. All are a combination of black and white. At first, they wouldn't let us near, but now it's a different story. They're still outside cats, but when it gets cold or rainy, they are more than happy to be inside. All are fixed, that was fun, catching them and taking them to the vet, but it's important. The county shelter is full enough already.
That brings me to today's freebie pattern. A filet crochet baby blanket for the crib made up of animal blocks, one of them being a cat.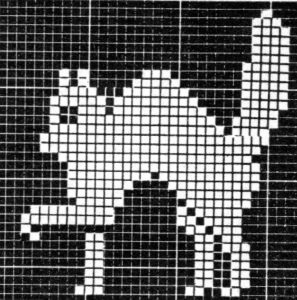 This pattern came from an American Thread Company booklet called Star Bedspreads Book No. 34 published in 1944.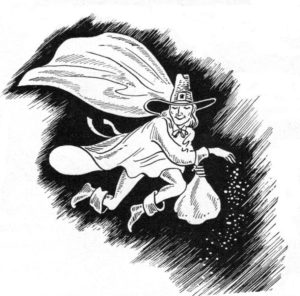 The name of the bedspread is Land of Nod. 
"Whimsical…elfin…and so simple to make, a block of filet crochet and then a block of fabric. Little tots will adore it".
There is a duck, lion, bird, elephant, squirrel, rooster, reindeer, pig, rabbit, dog and cat, and birds.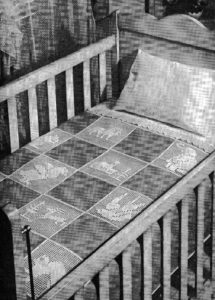 Because it is made with blocks, you could make it as big or small as you'd like. You could use all of the animal patterns or just a few.
Here's the pattern as a PDF file:
Nursery Land of Nod Baby Crib Blanket Filet Crochet Animal Block Patterns
The pattern is in PDF format so to read it you'll need the Adobe Reader software on your computer. Most computers come with it, but it is free and can be found here.
Download Instructions: Right-Click the link and select either "save target as" or "save link as" depending on what browser you are using or simply click on it and save or print.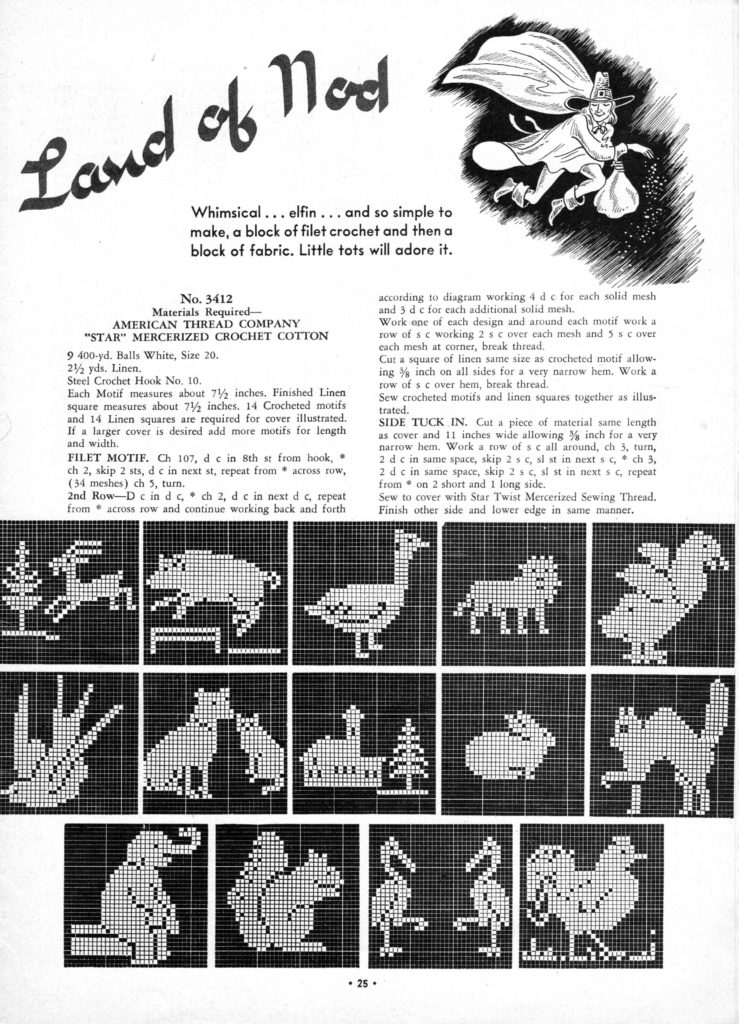 If you like this page, be sure to share it with your friends and like our Facebook Fanpage so you can get updates every time we post new patterns.
Enjoy!
This post contains affiliate links. For more information, please see my disclosure policy.