Wrap Yourself in Luxury
What do you call this vintage knitting pattern? A stole, a wrap or a shawl? It could even be used as a scarf. This pretty stole is straight from the 1950's.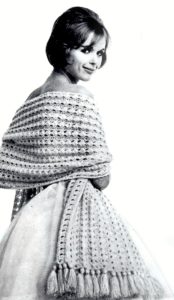 The stole is 20″ x 60″ without Tassels. Sixteen ounces of American Thread Company "Dawn" Knitting Worsted in Canary or color of your choice is used. With one pair of No. 10½ Knitting Needles or any size needle which will result in the stitch gauge. Which is:
4 sts = 1″ (unblocked)
2 sts = 1″ (blocked)
American Thread Company Dawn Knitting Worsted is a 4 ply 100% Wool. The skeins came in 3½ to 4 ounces with 252 yards each.
Be sure to check out my blog page "How to Read Vintage Crochet Patterns and Discontinued Yarns" for information and links about the yarns to use with vintage patterns.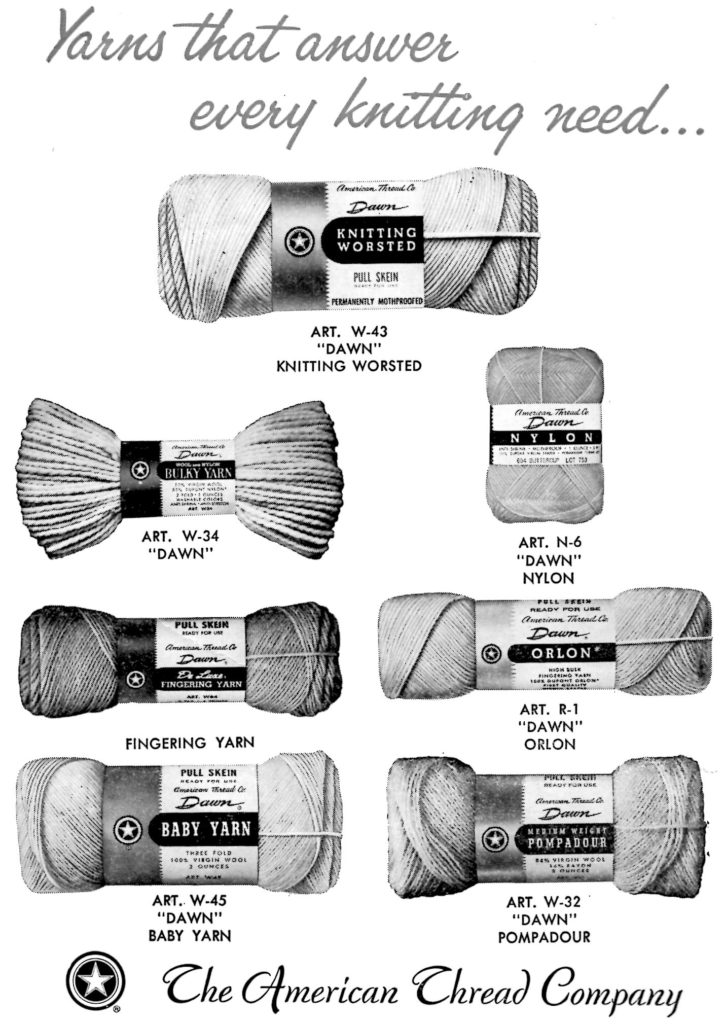 Star Book No. 167
"Begin to Knit" is the title of the American Thread Co. Star Book No. 167 that this vintage knitting pattern comes from. With this in mind, it should be an easy pattern, even for a beginner.
Knitting Abbreviations
Part of the booklet is abbreviations you'll need to knit the stole.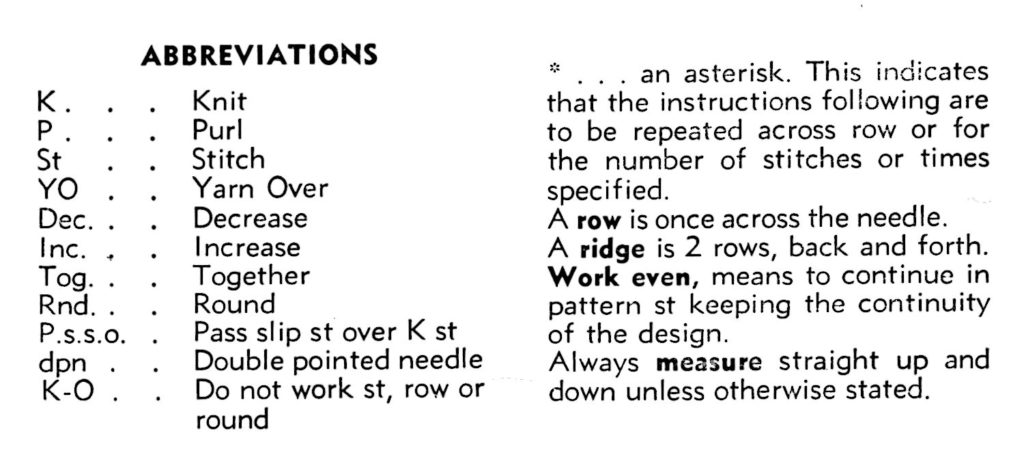 Knitting Pattern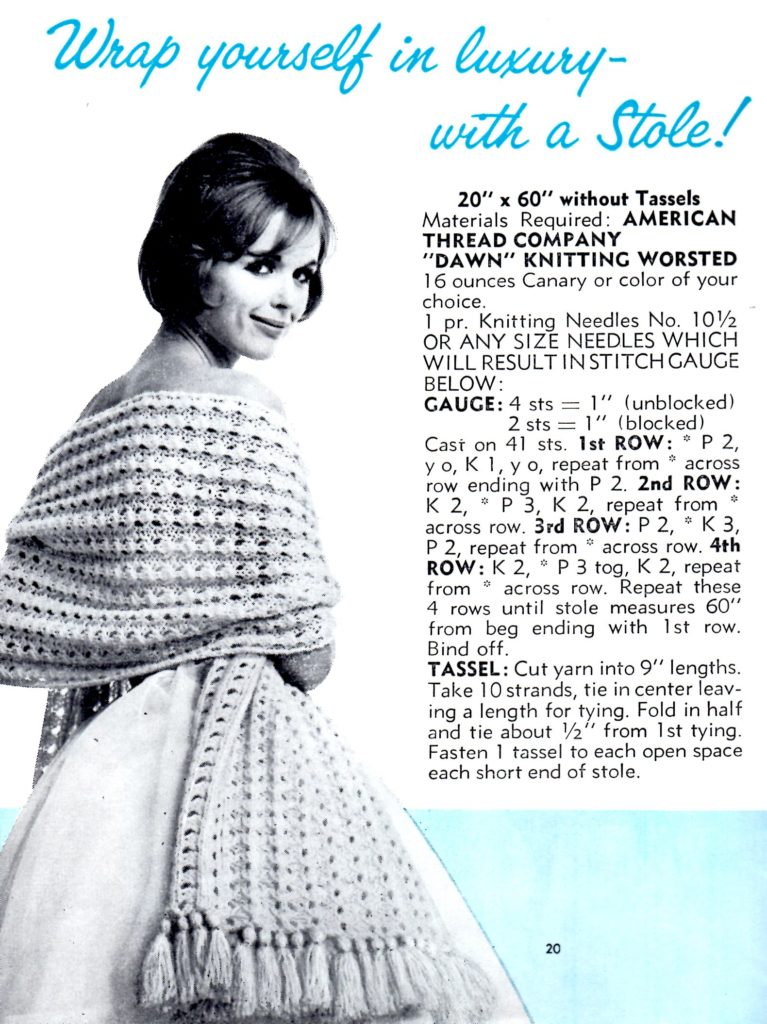 Download Instructions: Right-Click the link and select either "save target as" or "save link as" depending on what browser you are using or simply click on it and save or print.
If you like this post, be sure to share it with your friends and like our Facebook Page so you can get updates every time we post new patterns.
Enjoy!
This post may contain affiliate links. These affiliate links help support this site. For more information, please see my disclosure policy.