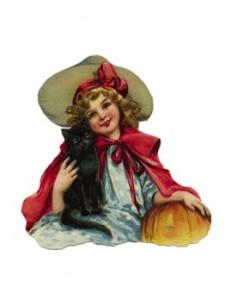 I'm always on the look out for great craft websites and today I've found some super sites that are offering great craft ideas and patterns for Halloween.
I love the Tip Junkie site. She has some fantastic tips for all the holidays, not just Halloween.
I love the set up of her site. It's easy to navigate and find what you're looking for. The only problem is because there's so much to see, I could be on it all day.
Another great craft site is Craft Passion. They have a neat free pattern for Ghost Lights with easy to follow show me how photos.
Craft Buds lists several places you can find free printables for Halloween. Plus some super cute Halloween pillow patterns to decorate your home.
For my contribution an easy and fun to do Halloween recipe:
Jell-O Eyeballs
They are squishable treats and actually look like real eyeballs!
Prepare yellow Jello gelatin according to package directions. Pour the mix into ice cube trays with rounded bottoms and refrigerate for 30 to 45 minutes. Then press a blueberry down into each cube, so that it touches the bottom of the tray. Continue refrigerating for at least 1-1/2 hours, or until ready to serve the "eyes".