Filet Crochet Bedspread
During the 1940's home decor was all about glamour. Flowery wallpaper, shiny chintz and beautiful crocheted bedspreads. Today's freebie is no exception. It's a pretty filet crochet bedspread pattern named Mayfair which is a made up of 17½ inch blocks sewn together.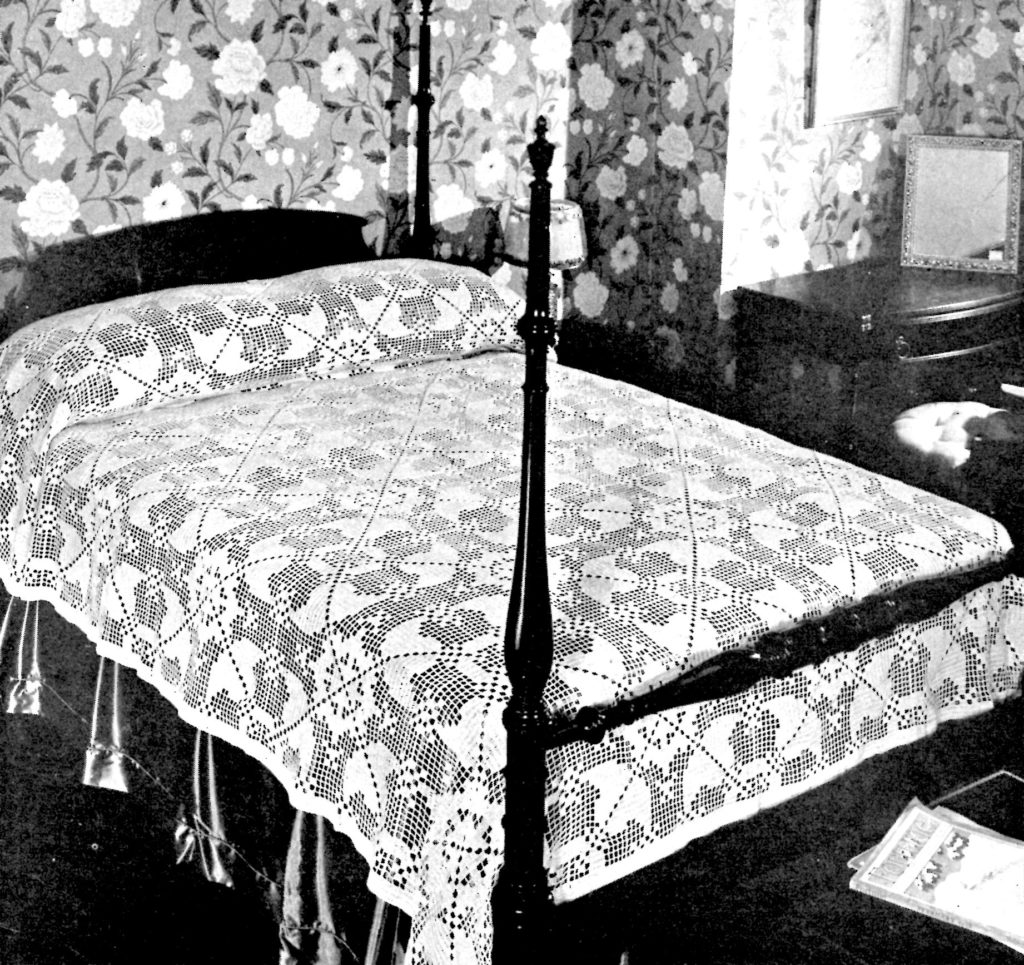 It's too bad the photo is in black and white and not color, because you know the glamour would shine through. As it is, the bedspread makes a beautiful statement of loveliness.
Mayfair Bedspread
There are material lists for a single and double size bedspread. J & P Coats Knit-Cro-Sheen or Clark's ONT Mercerized Bedspread Cotton are used. Both have been discontinued and with this in mind a substitute would be any Size 10 Mercerized Cotton thread such as Aunt Lydia's Classic Crochet Cotton.  A steel crochet hook No. 7 or 8 should give you the gauge of 3 spaces equals 1¼ inches. The chart for the 17½ inch block is below: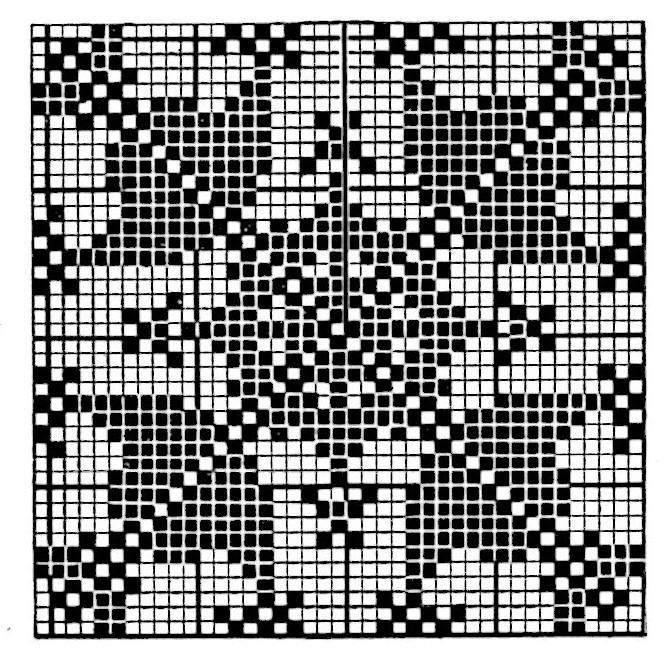 In order to make a single size spread that measures about 72 x 108 inches including edging, make 4 x 6 blocks. For a double size spread about 90 x 108 inches including edging make 5 x 6 blocks.
Included in the PDF file of instructions is the photo and chart for the bedspread.
PDF File to Download
Filet Crochet Bedspread Mayfair
The pattern is in PDF format so to read it you'll need the Adobe Reader software on your computer. Most computers come with it, but it is free and can be found here.
Download Instructions: Right-Click the link and select either "save target as" or "save link as" depending on what browser you are using or simply click on it and save or print.
If you like this page, be sure to share it with your friends and like our Facebook Fanpage so you can get updates every time we post new patterns.
Enjoy!
This post may contain affiliate links. These affiliate links help support this site. For more information, please see my disclosure policy.