Crochet Flower Basket
Spring has sprung and what better way to welcome Spring than with a pretty crochet flower basket pattern. This one comes from a 1954 Coats & Clark's book titled Smart Chair Sets.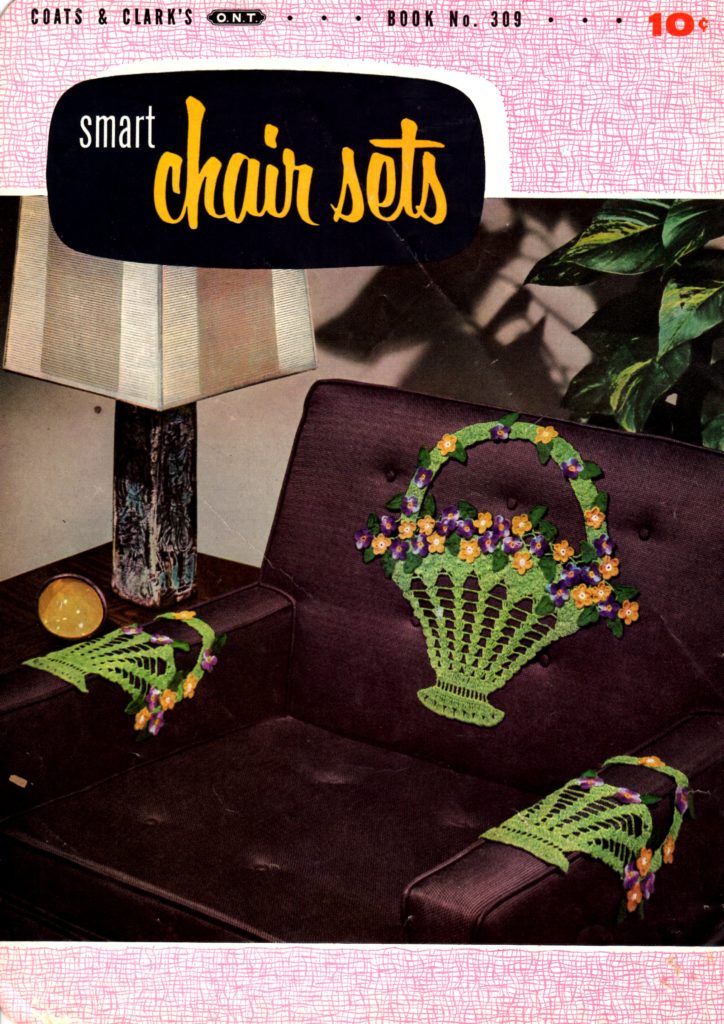 Even though this is a chair set the pretty flower baskets could be used many other ways. Such as an applique on a blanket or pillow. Just set it on a table as a doily and I'm sure there are more you can think of.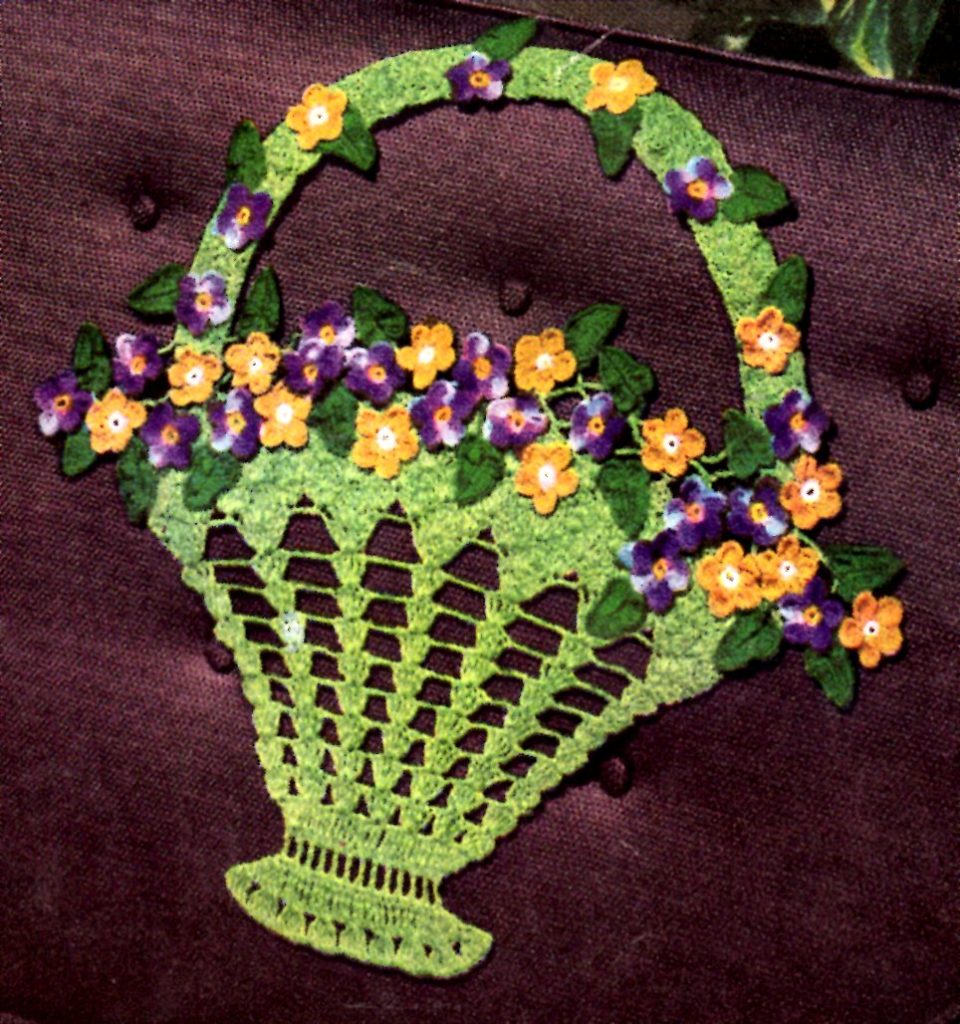 The chair back flower basket measures 11 x 17 inches and each arm piece measures 7 x 11 inches. Pretty good size.
Basket Towel Applique Set
Another smaller and quicker option but just as pretty is this crochet flower basket pattern for appliqueing on towels. It's from a 1950's Spool Cotton Company booklet.
You'll find it for free on the Ravelry website, a community of crafters that share projects, patterns and ideas.
What thread should I use?
The J & P Coats Knit-Cro-Sheen thread Article A64 is a 4-ply 100% mercerized Size 10 cotton. You can find vintage Knit-Cro-Sheen crochet thread for sale on ebay. Aunt Lydia's Crochet Thread Classic 10 would be a suitable substitute.
Pattern PDF file download
The PDF file is one page.
Basket of Flowers Crochet Pattern PDF
The pattern is in PDF format so to read it you'll need the Adobe Reader software on your computer. Most computers come with it, but it is free and can be found here.
Download Instructions: Right-Click the link and select either "save target as" or "save link as" depending on what browser you are using or simply click on it and save or print.
If you like this page, be sure to share it with your friends and like our Facebook Fanpage so you can get updates every time we post new patterns.
Enjoy!
This post contains affiliate links. For more information, please see my disclosure policy.