Welcome to this Friday's Vintage Textile and Needlework Sellers Fan Freebie!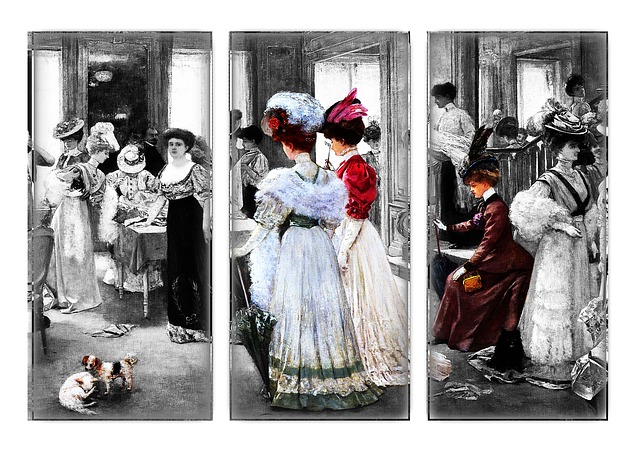 I love all kinds of embroidery, but antique designs are my favorite. Today's freebie comes from a 19th century DMC Library booklet, Motifs for Embroideries No. 5.
The design I've chosen is an especially nice embellishment for table cloths, napkins, bags, and other home decor items.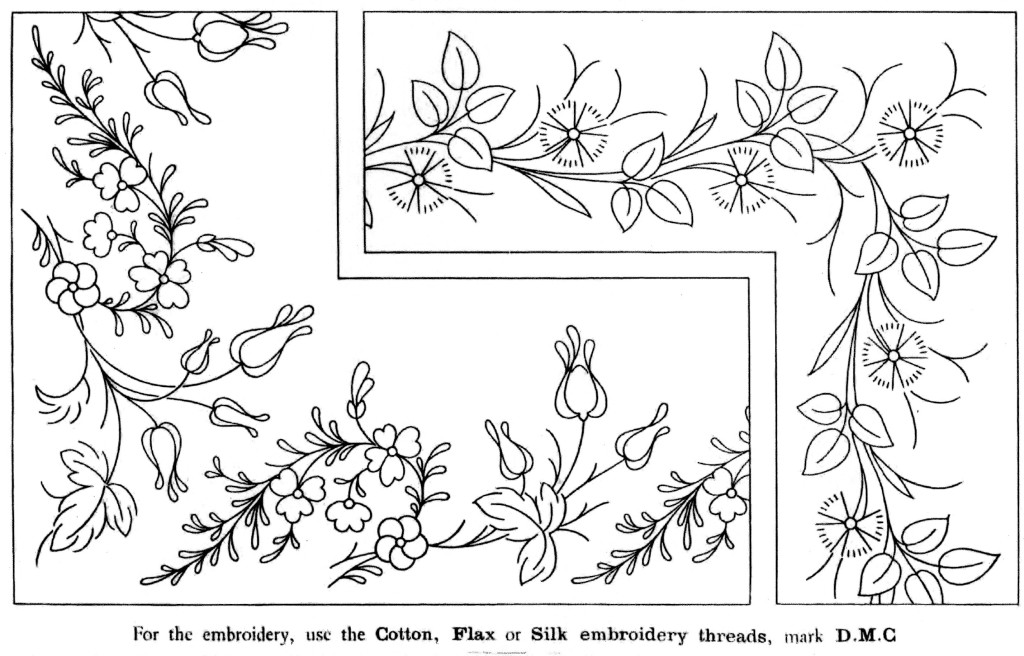 You can use Cotton Floss or Silk embroidery thread. The finished design in color looks like this: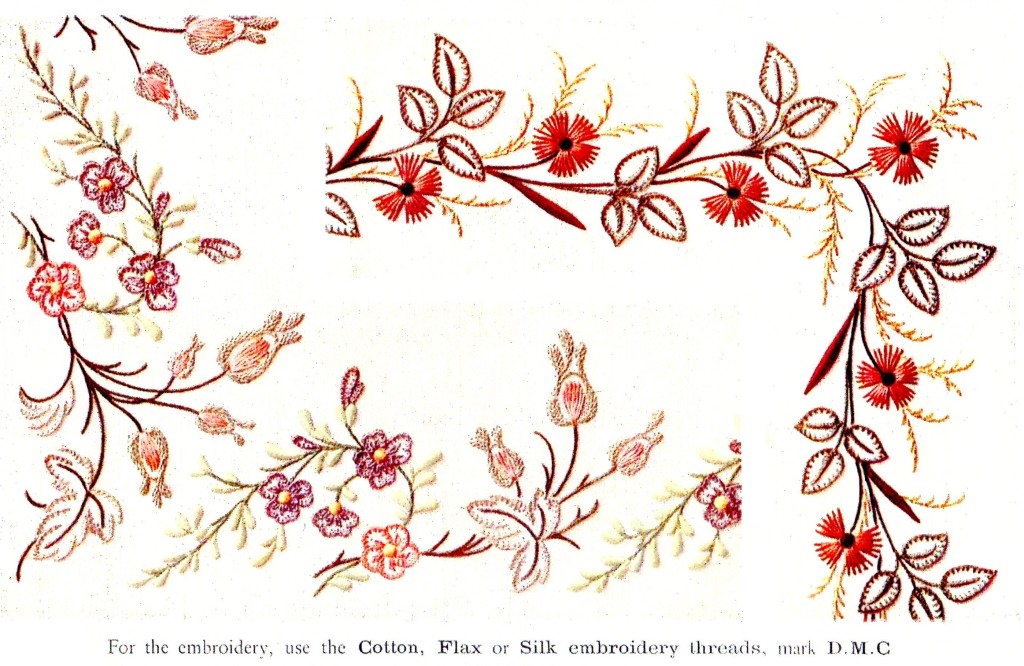 My love of antique embroidery has led to a large collection of Peterson's Ladies Magazines, a popular American woman's magazine published from 1842 until 1898. I collect the large volume books that hold a whole year's worth of the fashion plates, articles, stories, recipes and needlework patterns.
From the 1859 volume, I've scanned all the embroidery patterns, cleaned them up and turned them into a printable PDF eBook available on the right side column of this blog.
My hope is to extract even more needlework patterns from the volumes but as you can imagine, it's very time consuming and quite an undertaking, however I'm ready to start another year soon.
Here's an example of a page from the eBook Embroidery Patterns from 1859 Peterson's Ladies Magazines. There are over 75 designs, including alphabets to work with in the eBook.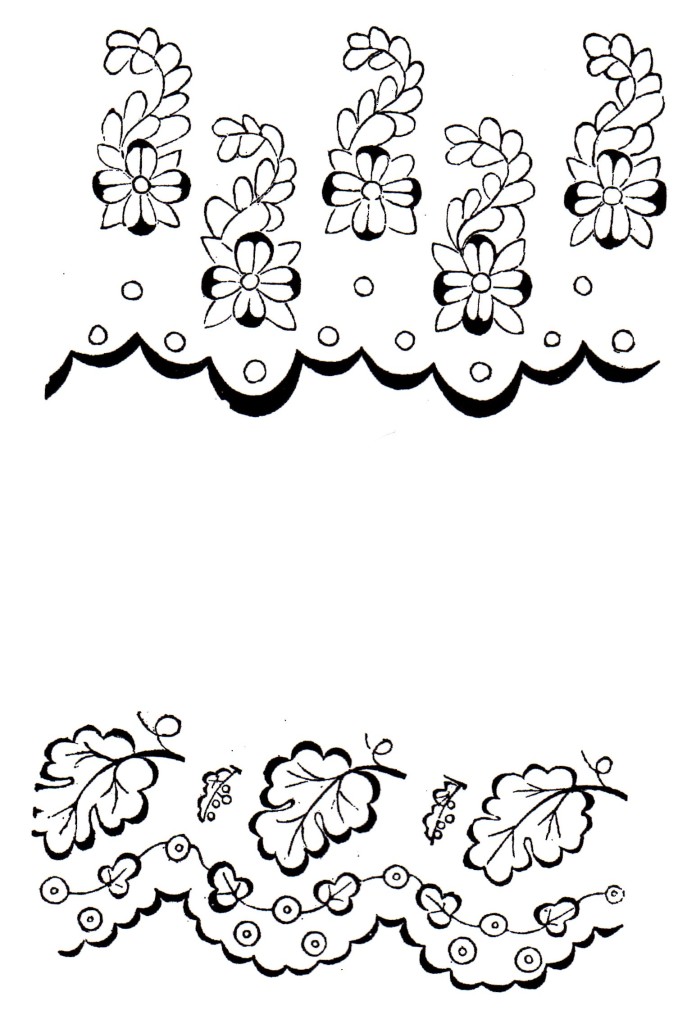 You'll find both pages below as a PDF file to download and keep:
Example Page from 1859 Embroidery Pattern Ebook
These patterns are in PDF format so to download it you'll need the Adobe Reader software on your computer. Most computers come with it, but it is free and can be found here. There are also free Adobe Reader Apps for mobile devices.
Download Instructions: Right-Click the link and select either "save target as" or "save link as" depending on what browser you are using or simply click on it and save or print.
If you like this page, be sure to share it with your friends and like our Facebook Fanpage so you can get updates every time we post new patterns.

Enjoy!
This post contains affiliate links. For more information, please see my disclosure policy.