Welcome to this Friday's VTNS Fan Freebie!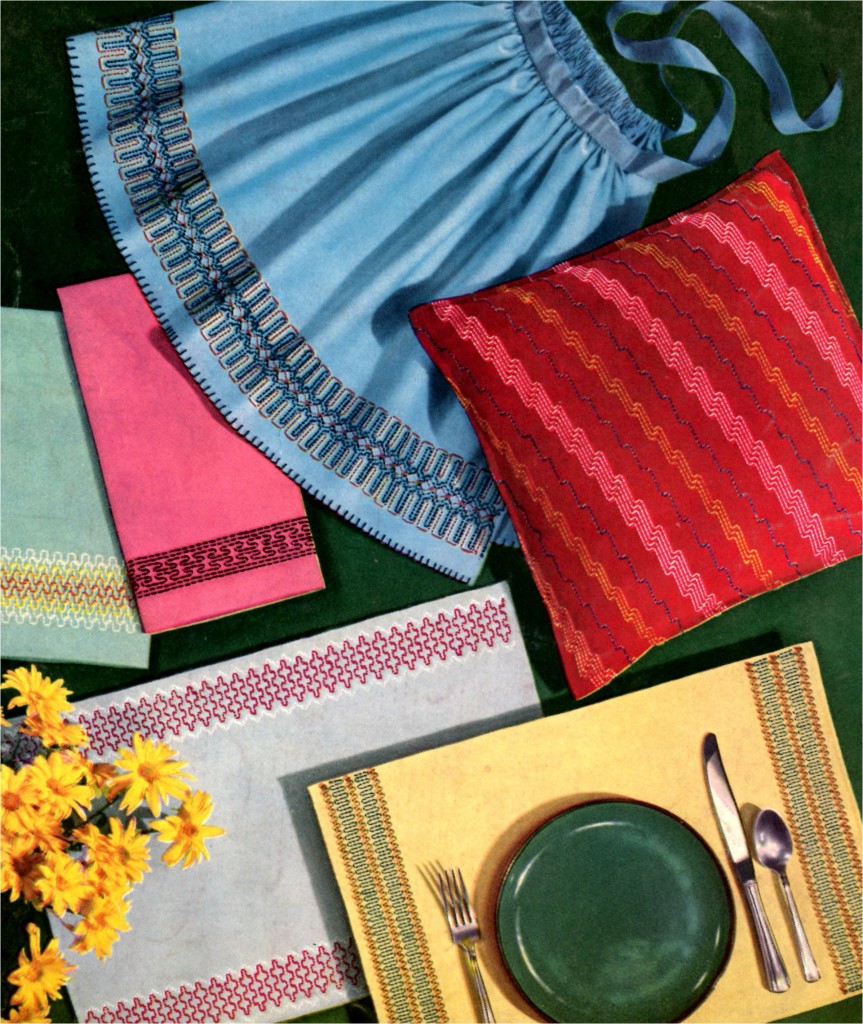 The Swedish Weaving patterns I'm sharing today are from Modern Trends, a 1954 Coats & Clark booklet. It includes patterns for  Hairpin Lace, Crochet and these Swedish Weaving designs for an Apron, Towels and Place Mats.
The designs are all worked on Huck Toweling or Monk's Aida Cloth.
To embroidery the designs, skeins of Six Strand Embroidery Floss or Pearl Cotton can be used with good results.
Most huck towels have vertical loops on one side and horizontal loops on the other; each set of directions states on which side the design is to be worked.
Cut threads into 30-inch lengths. When beginning weaving, leave 3 inches of thread free. When weaving is completed weave back through design for 1 inch, or equivalent. Finish off 3-inch length in same manner.
When starting new thread in center of row, begin weaving 1 inch before end of previous thread. When article has been completed, press well on wrong side.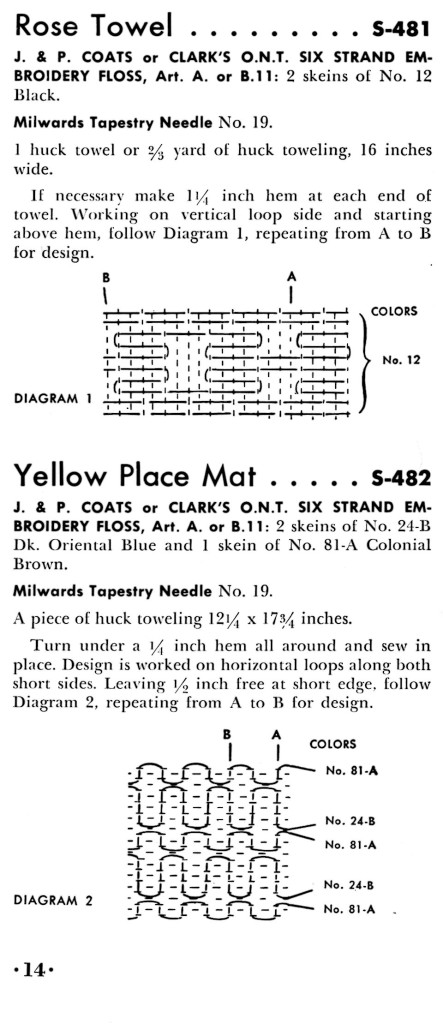 I've done two earlier posts that give you the how-to's of Swedish Weaving. Check out How to do Swedish Weaving and Swedish Weaving Huck Weaving Embroidery Instructions. Both of these posts have written instructions and lots of diagrams on the craft of Swedish Weaving.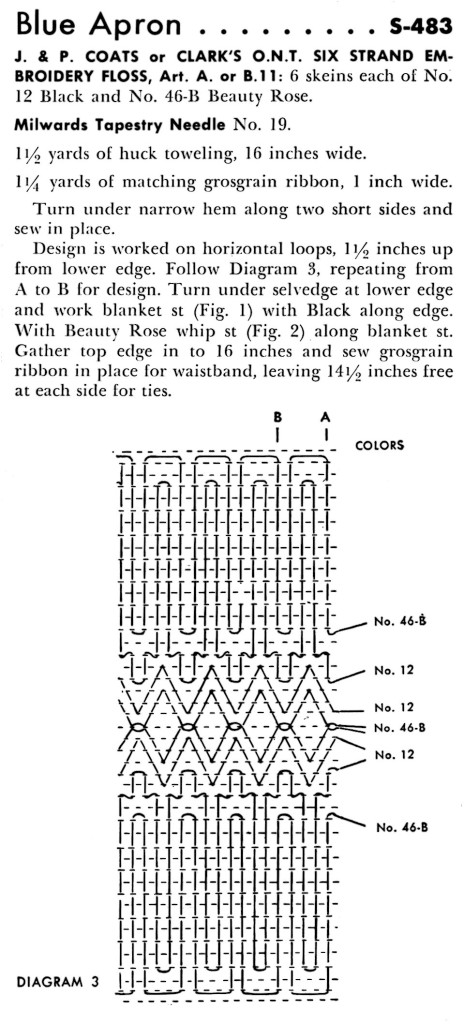 Below you'll find the 3-page PDF file to download for later:
The pattern file is in PDF format so to download it you'll need the Adobe Reader software on your computer. Most computers come with it, but it is free and can be found here.
Download Instructions: Right-Click the link and select either "save target as" or "save link as" depending on what browser you are using or simply click on it and save or print.
If you like this page, be sure to share it with your friends and like our Facebook Fanpage so you can get updates every time we post new patterns.
Please share your favorite needlework hints, tips and projects in the comments below or with us on Facebook.
Enjoy!
This post contains affiliate links. For more information, please see my disclosure policy.