So You Want to Make a Rug
Today's freebie is a simple and fun way to make a rug. I came across it in a booklet titled, So You Want to Make a Rug Star Book No. 197 by the American Thread Co.
Nope, I didn't spell pom pom wrong. It's spelled, pom pon in the booklet. Here's an interesting tidbit of information you can use in a trivia game. It has to do with Pompom vs. Pompon.  The Grammarist website explains it this way. The original term for a decorative tuft of material was Pompon, but being misheard as Pompom, that form gradually became the norm.
You may be excited as I am after reading how to make one of these rugs. You'll need a piece of burlap the size you want, marking pen, Heavy Rug Yarn and Carpet Thread.
Vintage Aunt Lydia's Heavy Rug Yarn can be found with a search on the internet, but there may not be enough available to finish your project.  A good substitute would be a Bulky wool or acrylic yarn.
Designs You Can Make
What's exciting about this craft is the freedom to make it your own. You mark a series of dots 1 inch apart on the burlap. Then draw your own design over the dots. The article offered some designs.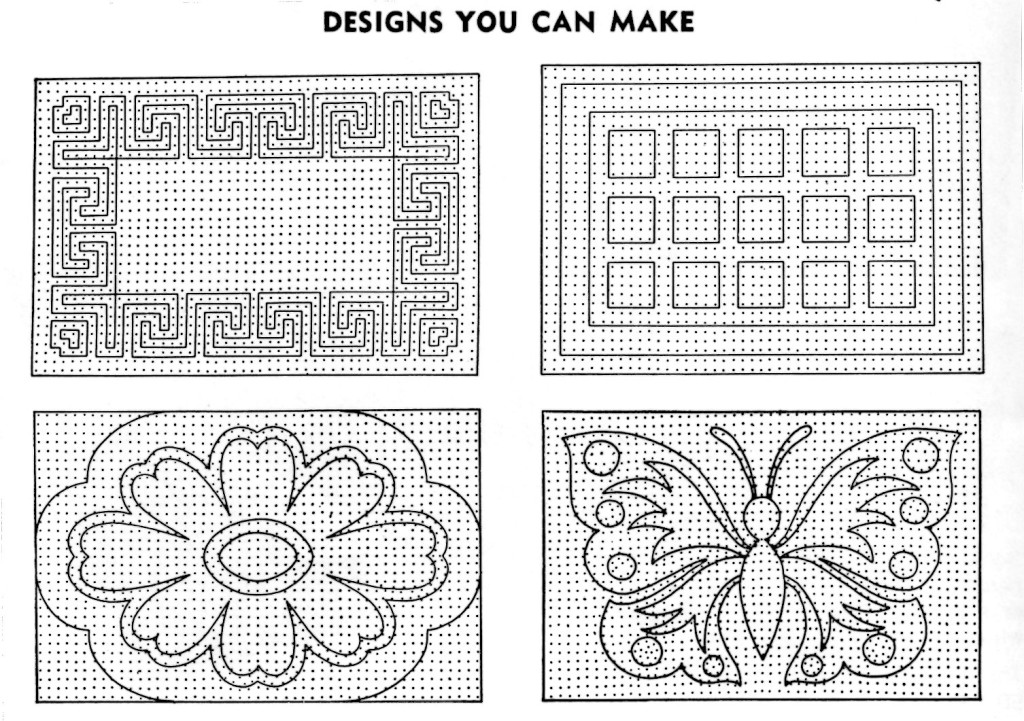 Simple and Fun to Make
These are simple and fun to make, plus lush to walk on when they're finished.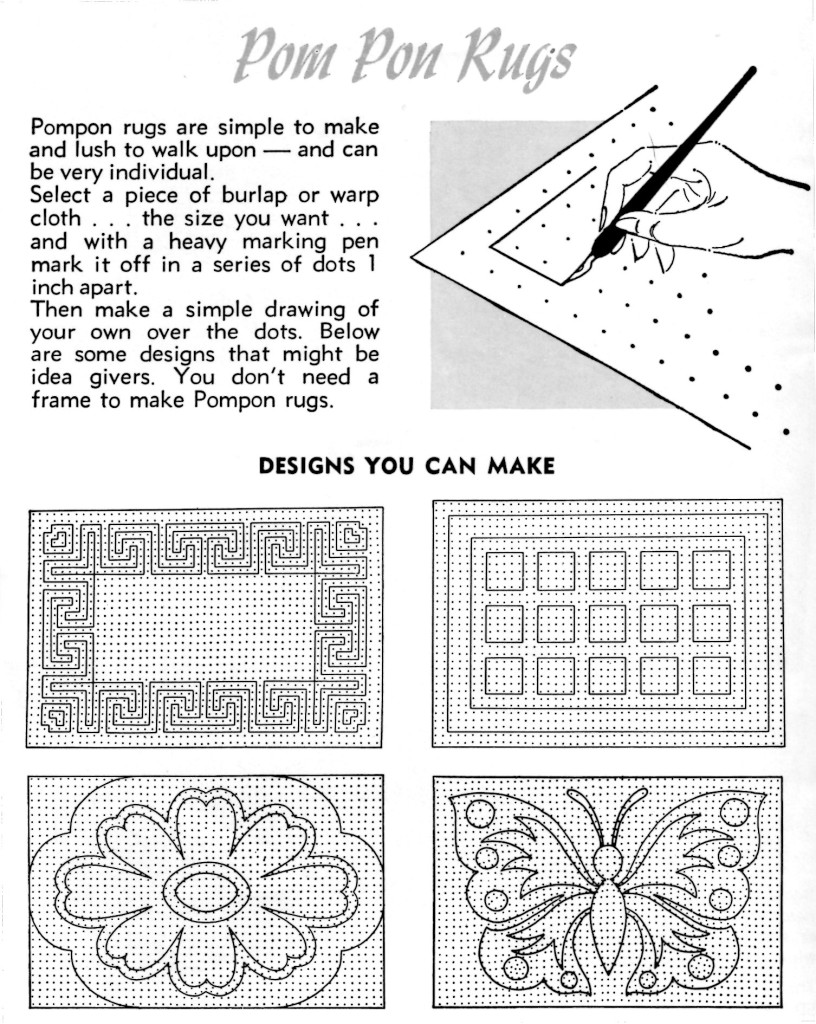 Once you've drawn your dots and design, the rug yarn is cut into 1 ½ inch lengths. The Pompon is then sewn onto the foundation with two or three stitches.
How to Make Pom Pon Rugs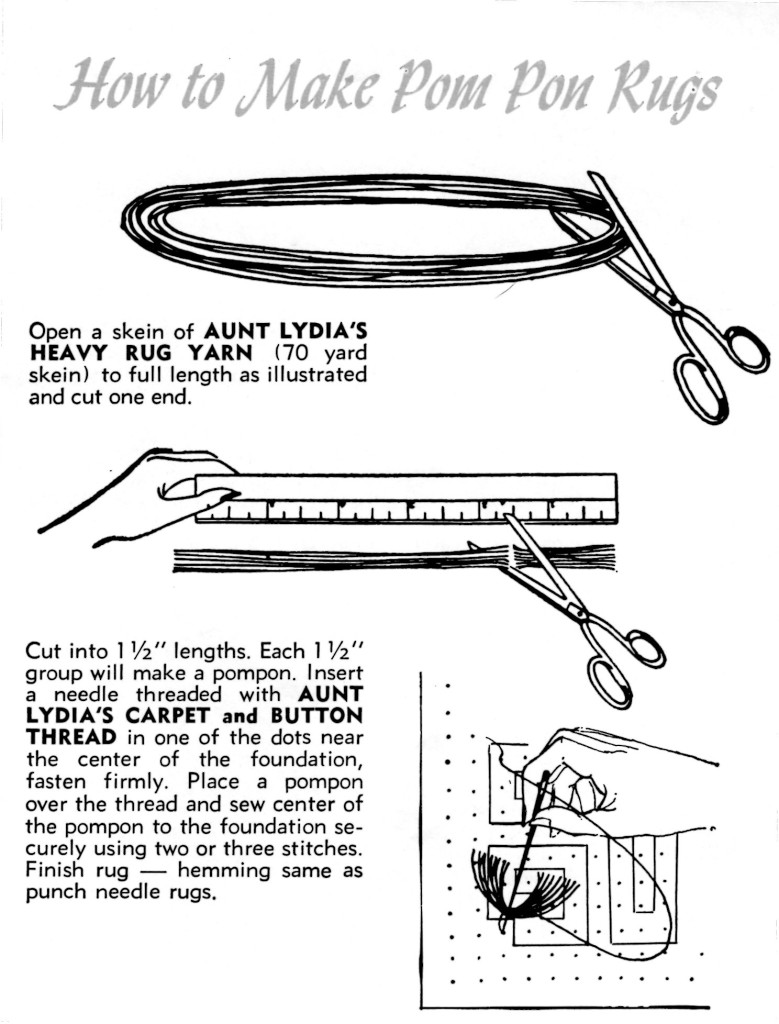 Once the rug is finished it should be hemmed.
Finishing Instructions:

Turn the foundation and finish off with a one inch hem. If the hem is turned back too tightly it may cause the rug to roll under. To make the rug slip proof sew rubber jar rings or rubber trap washers in place with Carpet and Button Thread.
If you're interested in more techniques for Finishing Hooked Rugs, this book by Rug Hooking Magazine is rated high on Amazon.
If you'd like to save these instructions for later, download the PDF file below:
The pattern is 2 pages in PDF format so to download it you'll need the Adobe Reader software on your computer. Most computers come with it, but it is free and can be found here. There are also free Adobe Reader Apps for mobile devices.
Download Instructions: Right-Click the link and select either "save target as" or "save link as" depending on what browser you are using or simply click on it and save or print.
Please share your favorite needlework hints, tips and projects in the comments below or with us on Facebook.
Enjoy!
This post contains affiliate links. For more information, please see my disclosure policy.