I found this design in my 1930's quilting scrapbook. Perfect for Halloween or a bug quilt, the design printed out from the PDF file below measures close to 6 x 6 inches.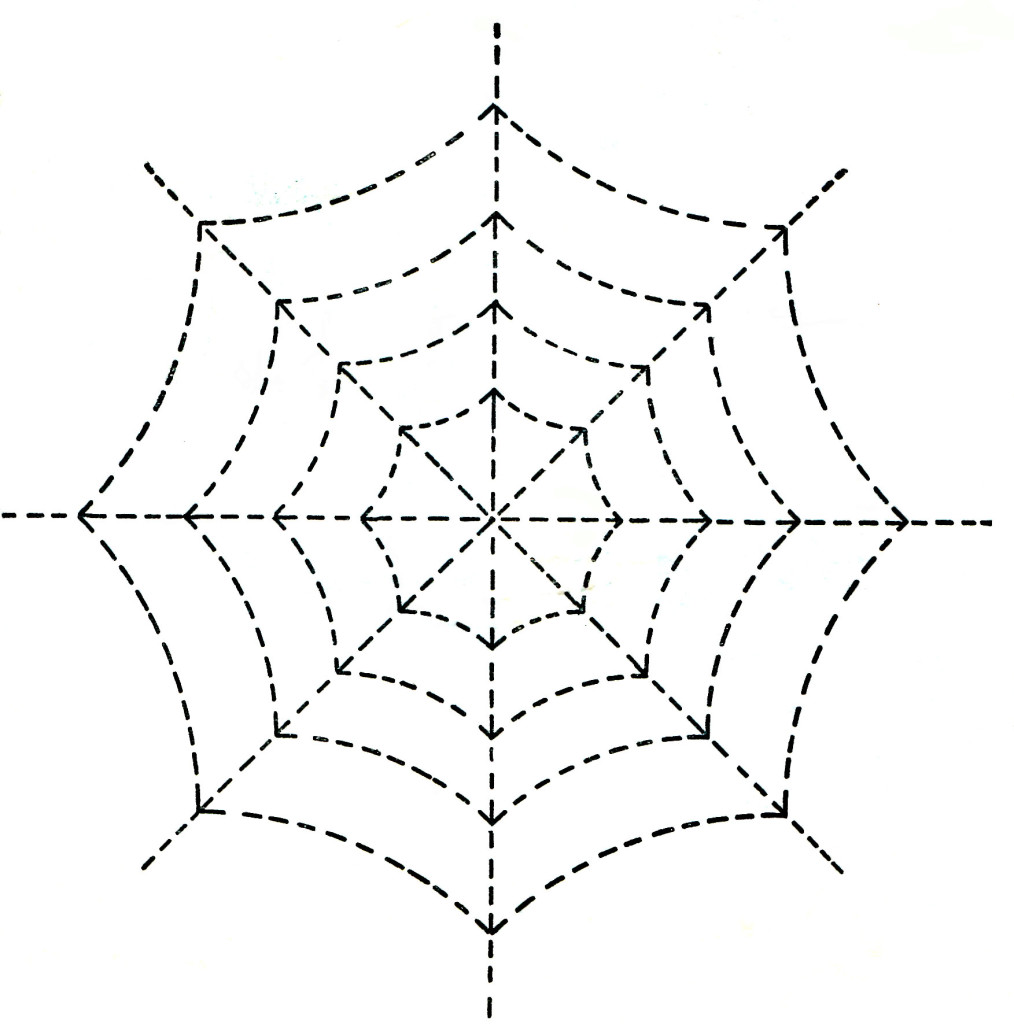 It's suggested that the cobweb pattern be perforated, which is probably simpler than making a stencil. To do this, stitch carefully along the dotted lines with an unthreaded sewing machine set to a medium long stitch.
You can then use colored stamping powder or chalk to lightly dust over the perforated pattern. Make sure you place the smooth side up. Also leave several inches of paper margin around the pattern to keep the powder from getting onto the rest of the quilt.
A note from the 1930s: If stamping powder is not available, ground cinnamon will do just as well. When the quilting is done, every trace of the cinnamon will brush off (not to sure about that). Light pencil marks can be used as well.
For today's quilters, the amazing modern Dritz Fine Point Disappearing Ink Pens for marking work great.
Here's the PDF file to save or print:
Halloween Spider Web Quilting Pattern
The pattern is in PDF format so to download it you'll need the Adobe Reader software on your computer. Most computers come with it, but it is free and can be found here.
Download Instructions: Right-Click the link and select either "save target as" or "save link as" depending on what browser you are using or simply click on it and save or print.
Enjoy!