Welcome to this Friday's VTNS (Vintage Textile and Needlework Sellers) Fan Freebie. Our Facebook Fanpage is adding new fans every day so drop by and "like"  us so you don't miss even one of these freebies.
I was glancing through several of my vintage crochet pattern booklets and found some interesting curtain pull patterns. The one I picked out to share is from 1946.
For today's freebie, a question – Is this a curtain pull or a really pretty necklace? Both, but can you picture this cute fan shaped curtain pull in different colors as a necklace. Made for yourself, to sell or to give away as gifts.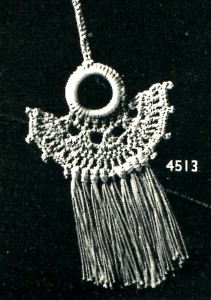 The pattern is below. The only change I can see to make it into a necklace is the cord for around your neck. Rather than making a single cord, make it long enough to loop back around, then join right next to where you started.
The thread referred to is Mercerized Crochet Cotton in Size 10. All the colors available now, especially the variegated would look lovely. You can find the rings at your local craft store made of plastic or metal.
Also a stitch that you may not use often, but is found in these instructions, is a Picot Stitch. Here's a link to some quick instructions.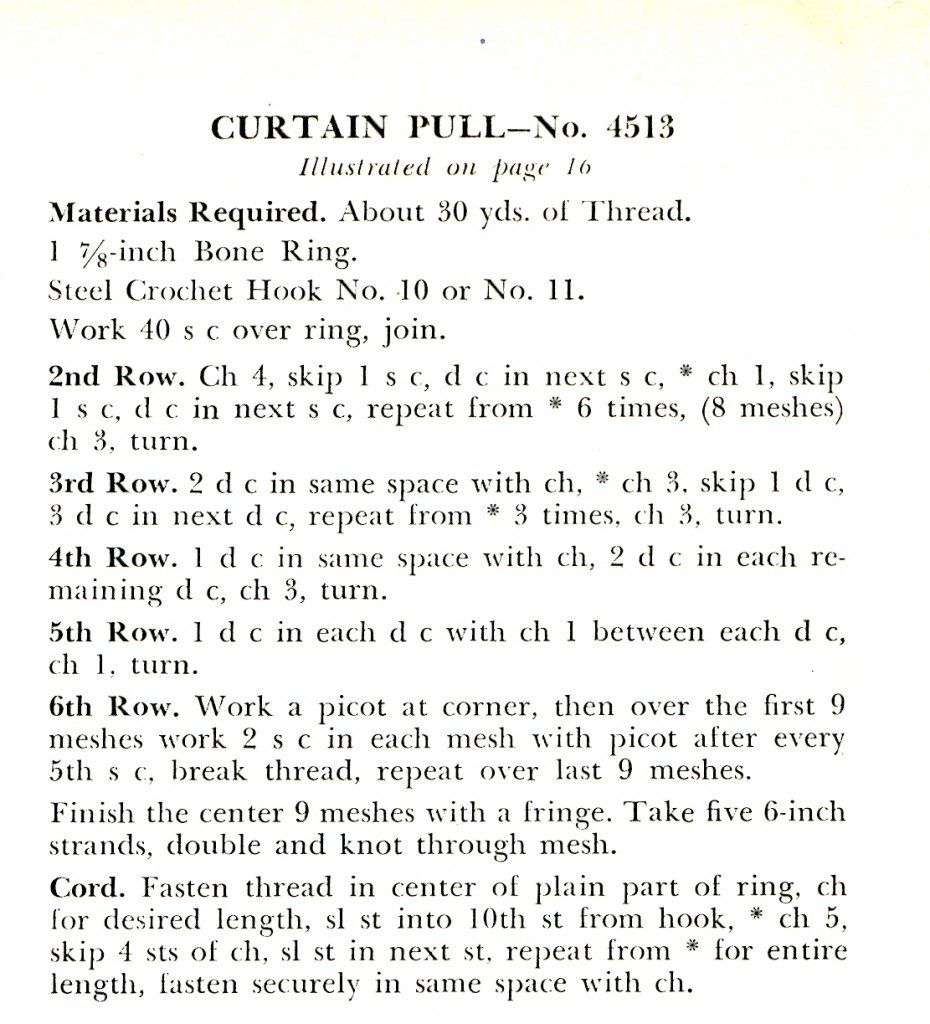 The pattern can be printed by clicking on it. It will open in a new window then use the File > Print on your computer. You'll have a nice large worded copy to follow.  If you crochet one of these, please be sure to give us a peek on the VTNS Fanpage, we'd love to see it.
Enjoy!