Welcome to this Friday's VTNS (Vintage Textile and Needlework Sellers) Fan Freebie!
These sweet knitted scarf patterns, the Geraldine and Verona, are from a 1915 Fleisher's Knitting & Crocheting Manual. Each is large enough to be used as a nice shoulder shawl.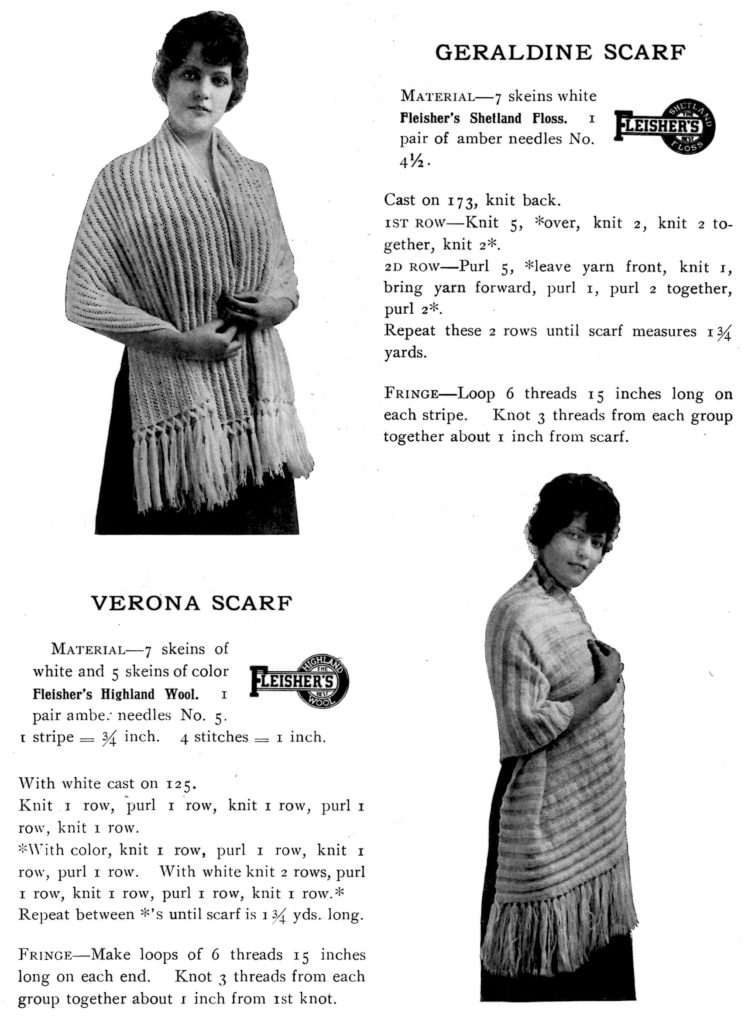 The Shetland Floss yarn required in the Geraldine Scarf is a light, soft 2-ply yarn or a lace weight. The Highland Wool for the Verona Scarf is probably a worsted 100% wool yarn. Not sure on that one, but the gauge is given so you can experiment with different types of yarn.
Here is a close up of the stitches used in these scarfs:

Another page in the manual that will be helpful is a description of the system Fleisher's used for their hooks and needles. Sometimes it can be hard to meet the right gauge for an old pattern like this. This page should help when it comes to the sizing of the needles for knitting the scarfs.
The system used in Fleisher's Knitting and Crocheting Manual is the metric system and the numbers represent the actual diameter of the hooks and needles in millimeters.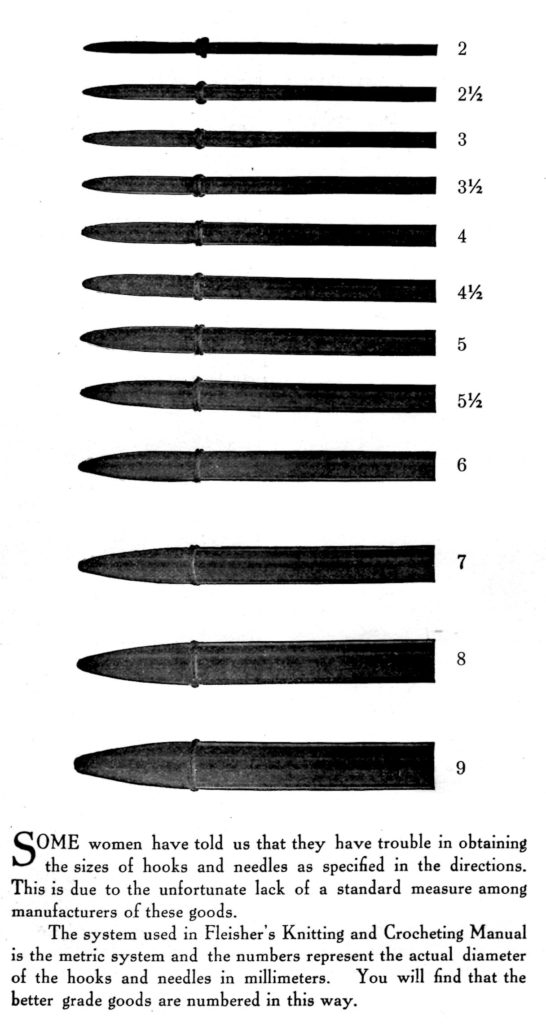 One of the ways to save these patterns is to download them to your computer in PDF format:
Fleishers Knitting and Crocheting Manual Knitted Scarf Patterns
To read it you'll need the Adobe Reader software on your computer. Most computers come with it, but it is free and can be found here.
Download Instructions: Right-Click the link and select either "save target as" or "save link as" depending on what browser you are using or simply click on it and save or print.
If you like this page, be sure to share it with your friends and like our Facebook Fanpage so you can get updates every time we post new patterns.
Enjoy!
This post contains affiliate links. For more information, please see my disclosure policy.
Save
Save
Save
Save
Save