Welcome to this Friday's VTNS (Vintage Textile and Needlework Sellers) Fan Freebie!
Today's freebie about Tatting is from a 1954 magazine called Crafts & Hobbies,  How To Make Money At Home.
Every month the magazine had several articles on ways to make extra money with your crafts and hobbies. I searched, but was unable to find out how long it was published.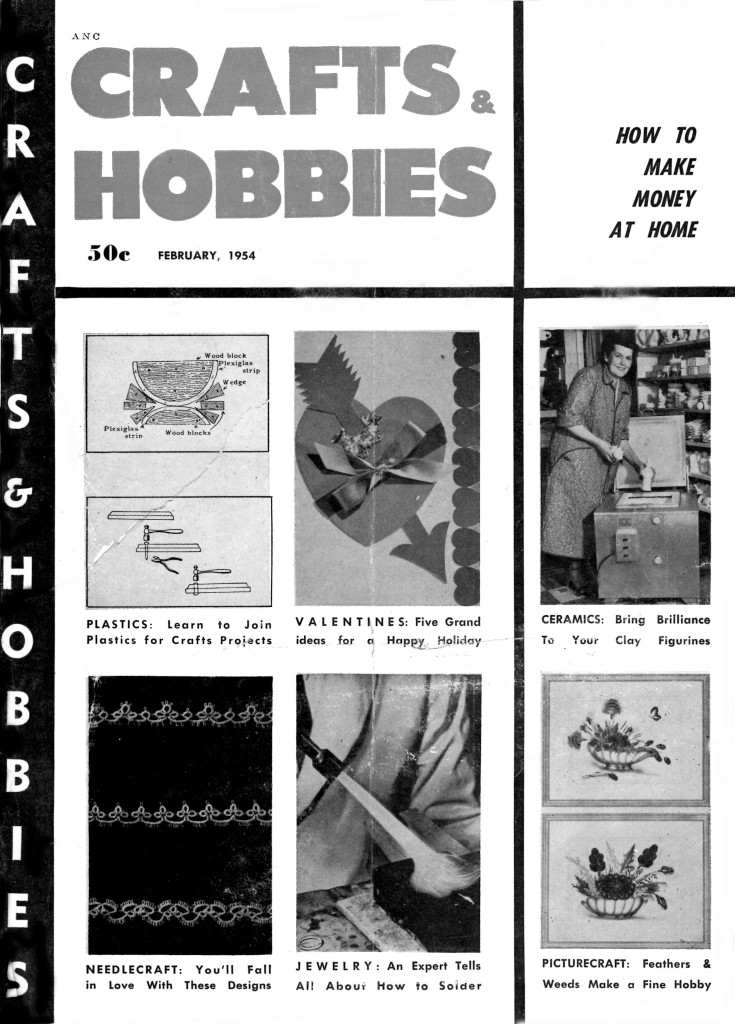 Often the articles would include needlework hobbies, like today's Tatting Is So Much Fun. It includes Tatting instructions and 8 designs in a 3 page article taken from the Beginner's Manual of Crochet by the American Thread Company published in 1950.
Below is the page for the designs: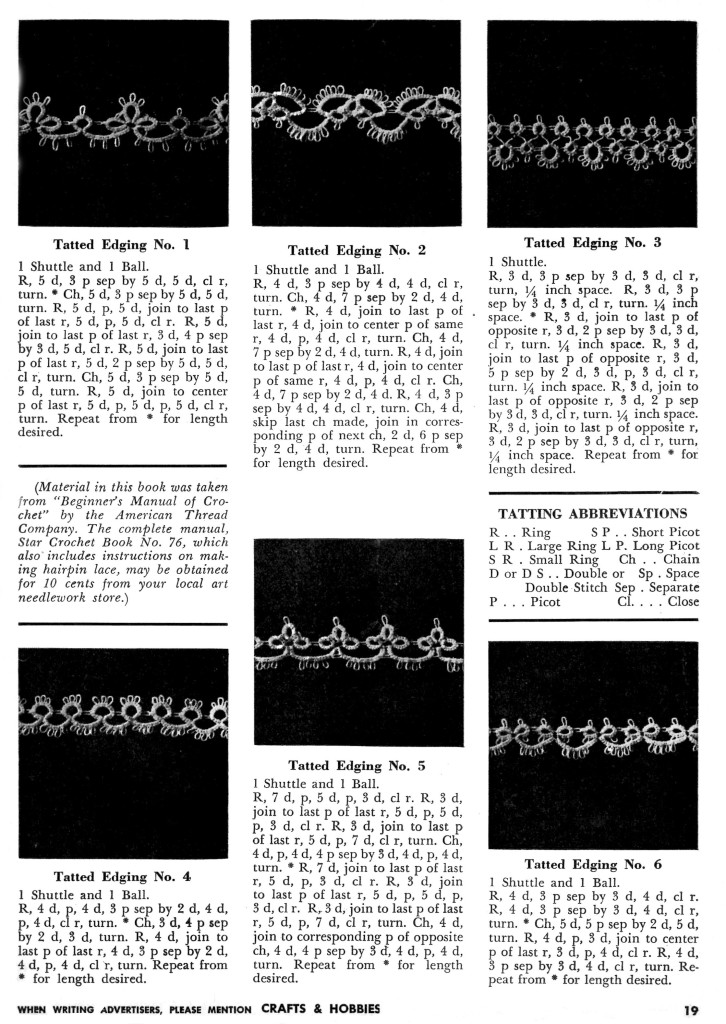 Tatting is a durable lace made with knots and loops. Usually made for trim or doilies. For more information on Tatting take a look an earlier blog post Tatting Instructions.
If you're interested in Tatting and a beginner wanting to learn more at home, this book Learn to Tat (with DVD) from the American School of Needlework has great reviews. Be careful though, the Kindle edition doesn't include the videos.
Through the years I've also shared several tatting patterns you can find by clicking on the Tatting category to the right.
All 3 magazine pages are in the PDF file below:
To download it you'll need the Adobe Reader software on your computer. Most computers come with it, but it is free and can be found here. There are also free Adobe Reader Apps for mobile devices.
Download Instructions: Right-Click the link and select either "save target as" or "save link as" depending on what browser you are using or simply click on it and save or print.
If you like this page, be sure to share it with your friends and like our Facebook Fanpage so you can get updates every time we post new patterns.
Enjoy!
This post contains affiliate links. For more information, please see my disclosure policy.