Welcome to this Friday's VTNS (Vintage Textile and Needlework Sellers) Fan Freebie!
Today's freebie will take us back to sewing in the 1800's. Unlike the wonderful sewing patterns we have today, the patterns used in the 19th century were diagrams in magazines such as Peterson's or Godey's Ladies.
This is a dainty pinafore dress for a child. The material suggested to sew this pretty pinafore is Mull Muslin, Diaper or Holland.  Each of these is a thin plainwoven, opaque linen or cotton fabric.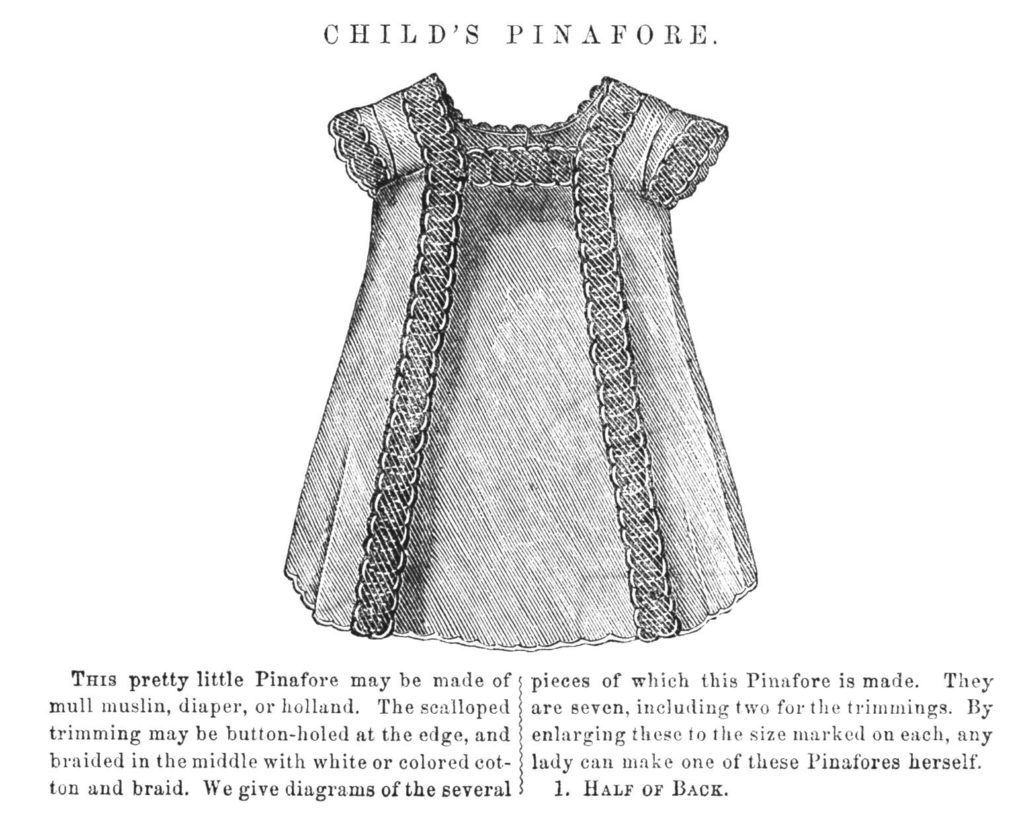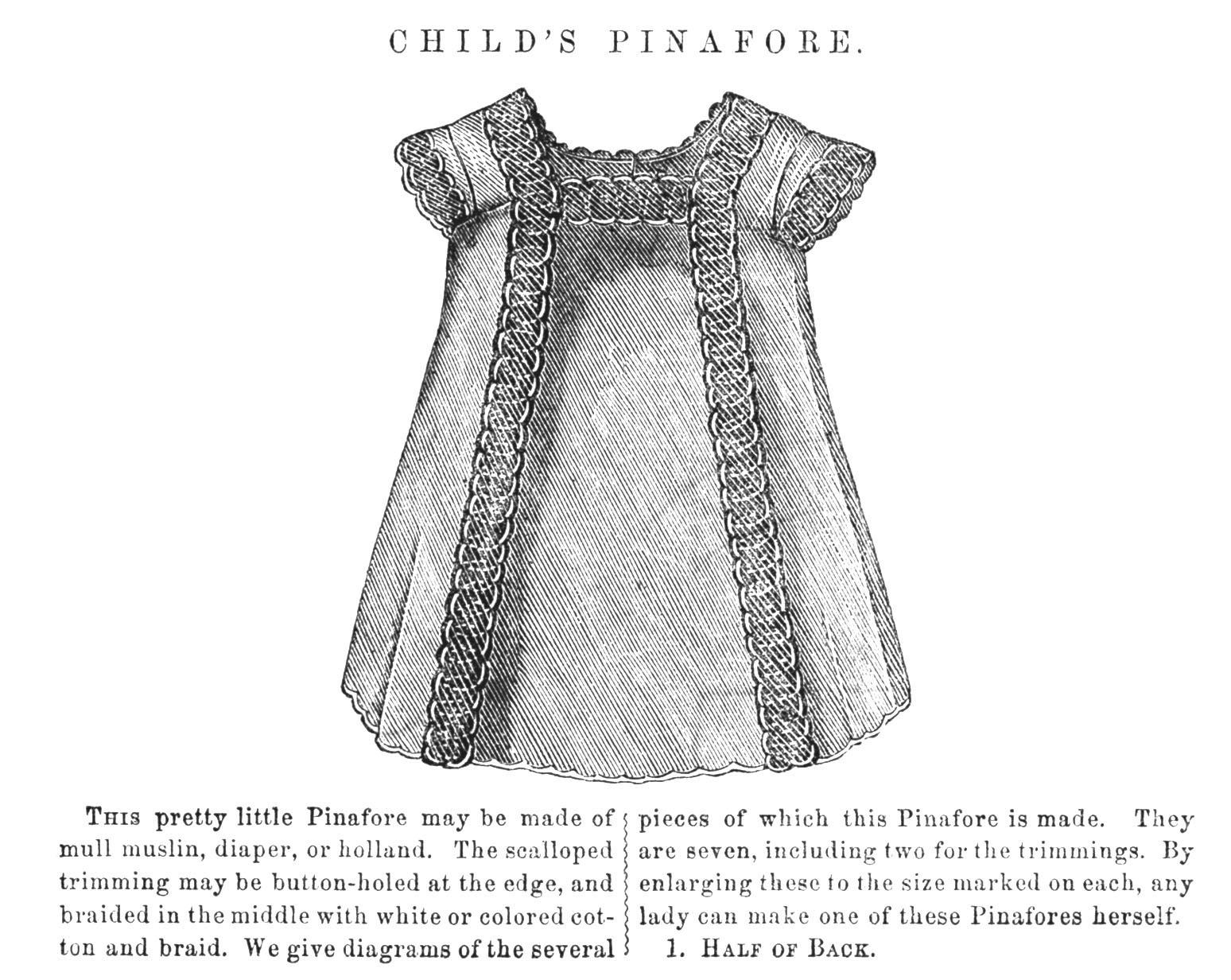 The pattern pieces include back, front, side fronts, sleeve, shoulder and trimmings. Measurements are given in inches for each pattern piece. The dotted lines on the pattern pieces represent a fold. You'll also notice letters and asterisks to match the pieces when sewing. The trimming is your choice and could be lace.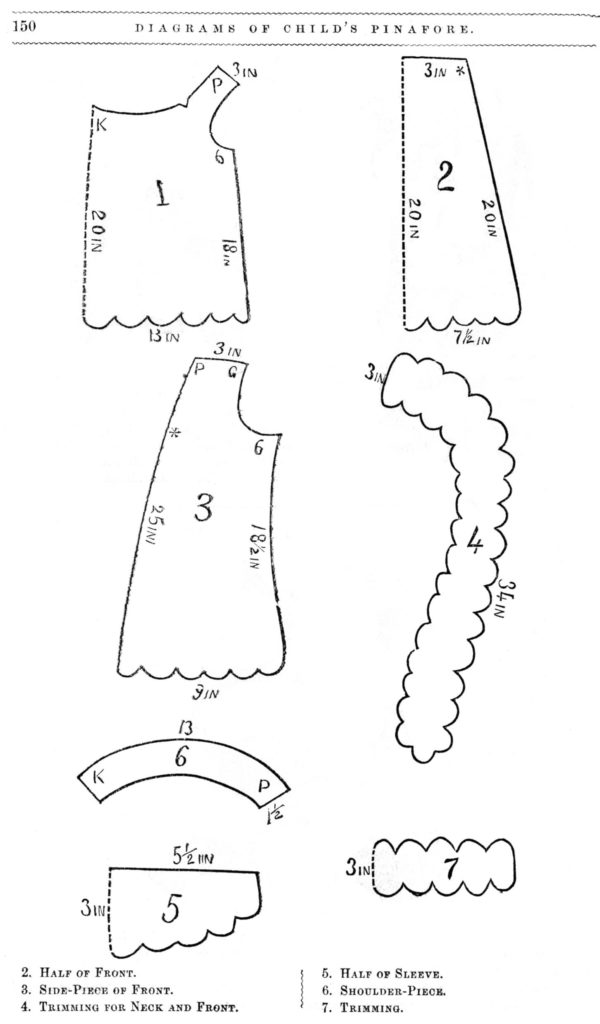 You'll need to draw the pattern using the measurements noted. Probably on wrapping, freezer or shelf paper, taping portions together as necessary. The instructions below suggest using some old muslin rather than paper.
In a May 1877 Peterson's Ladies Magazine volume an instruction on how to enlarge their diagrams was written. It's assumed that most ladies of this day knew the fundamentals of sewing, but there must've been a few questions about copying the diagrams into a sewing pattern.

This explanation is included with the pattern in the PDF format file link below:
1800s Child's Pinafore Sewing Pattern
To read a file in PDF format you'll need the Adobe Reader software on your computer. Most computers come with it, but it is free and can be found here.
Download Instructions: Right-Click the link and select either "save target as" or "save link as" depending on what browser you are using or simply click on it and save or print.


If you like this page, be sure to share it with your friends and like our Facebook Fanpage so you can get updates every time we post new patterns.
Enjoy!
This post contains affiliate links. For more information, please see my disclosure policy.
Save
Save
Save
Save
Save
Save
Save
Save