Welcome to this Friday's VTNS (Vintage Textile and Needlework Sellers) Fan Freebie!
No new pattern today, but an image of a vintage New Year's Greeting postcard from Owen Card Publishing Co. Elmira NY.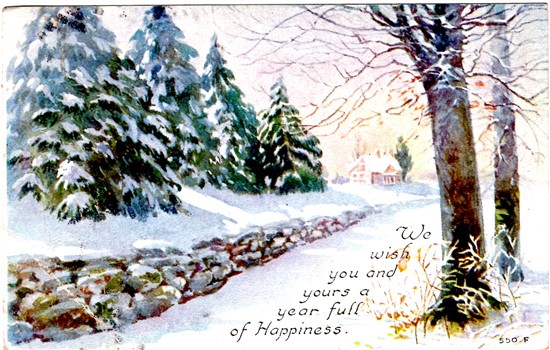 Here's hoping all your wishes come true for 2017. Wishing you, family and friends health, happiness and prosperity for the coming year.
I'm ready. How 'bout you?
Enjoy!
This post contains affiliate links. For more information, please see my disclosure policy.
Save
Save
Save
Save