Welcome to this Friday's VTNS (Vintage Textile and Needlework Sellers) Fan Freebie!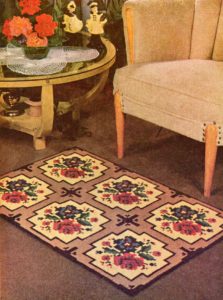 Today's freebie vintage pattern comes from a Lily Design Book for Rugs dated 1950. This is a Cross Stitch Needlepoint Rug called "Queen Mary." The rug pictured is 27 x 40 inches, but can be made as large as desired by omitting the dark brown border and sewing 2 or more together.
It uses Lily Rug Worsted yarn and a Rug Foundation. The rug foundation for the "Queen Mary" could be purchased with the squares already marked. With the chart included with this pattern you can mark your own rug foundation. The chart lays out the design with symbols that represent different colors.
I did a little research and found a vintage rug foundation Lily #145-HH for sale and it looks like it may be linen, but that was for a pom-pom rug. The number for this pattern is Lily #145-NP.
You could even use this chart to transfer the design to make a miniature doll house rug.
Here's the chart. The top left corner is blocked out by the picture, but you can fill in the squares by following the opposite corner directly below it.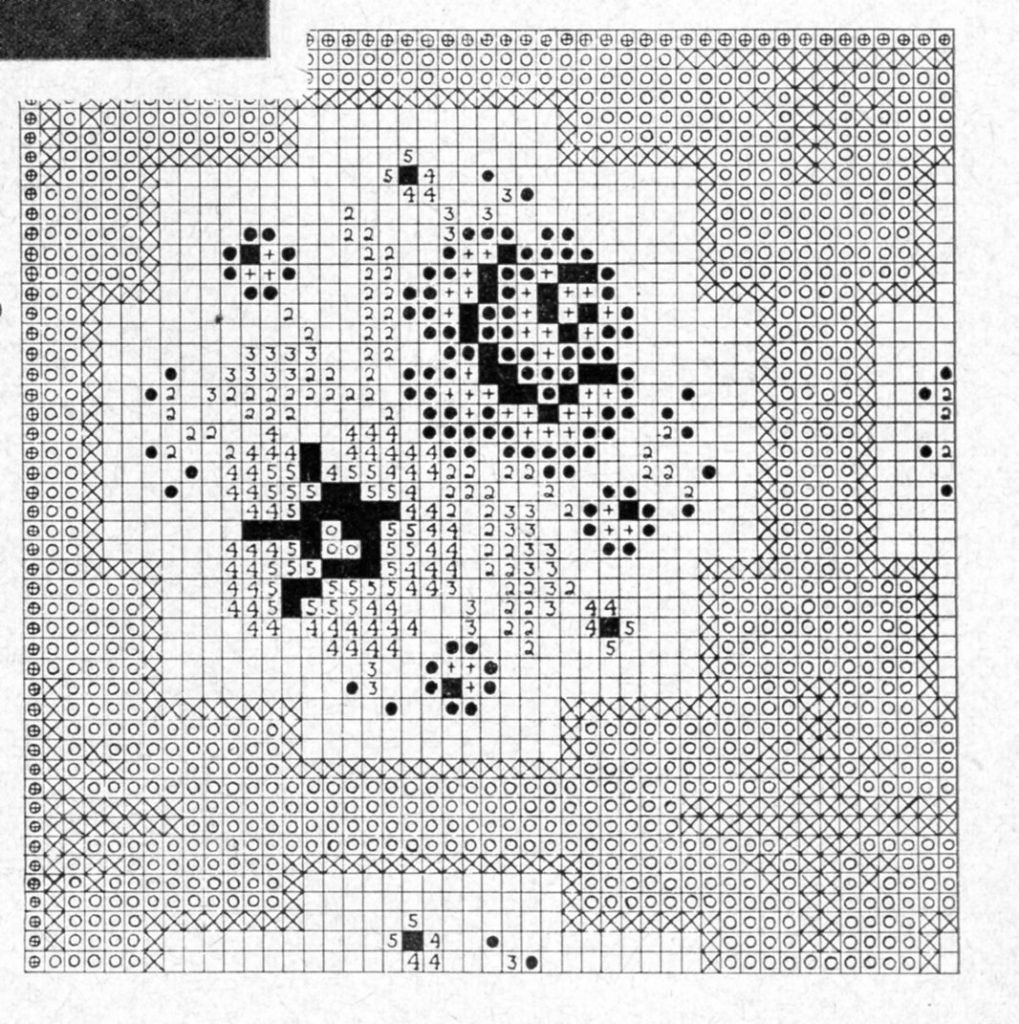 I found this great little tutorial about Transferring a Design to Needlepoint Canvas on the Nuts About Needlepoint blog. She used these Staedtler pens to draw the design on the canvas.
There are some basic directions that are included that you'll need to follow when making your rug.
CROSS STITCH: In the first row of single stitches, bring needle up at lower right hand corner; down at upper left hand corner; repeat across row. On return row, bring needle up at lower left hand corner and down at upper right hand corner. In working rows of cross stitches, work across the row from right to left forming the first slanting stitch, then work from left to right to complete the stitch.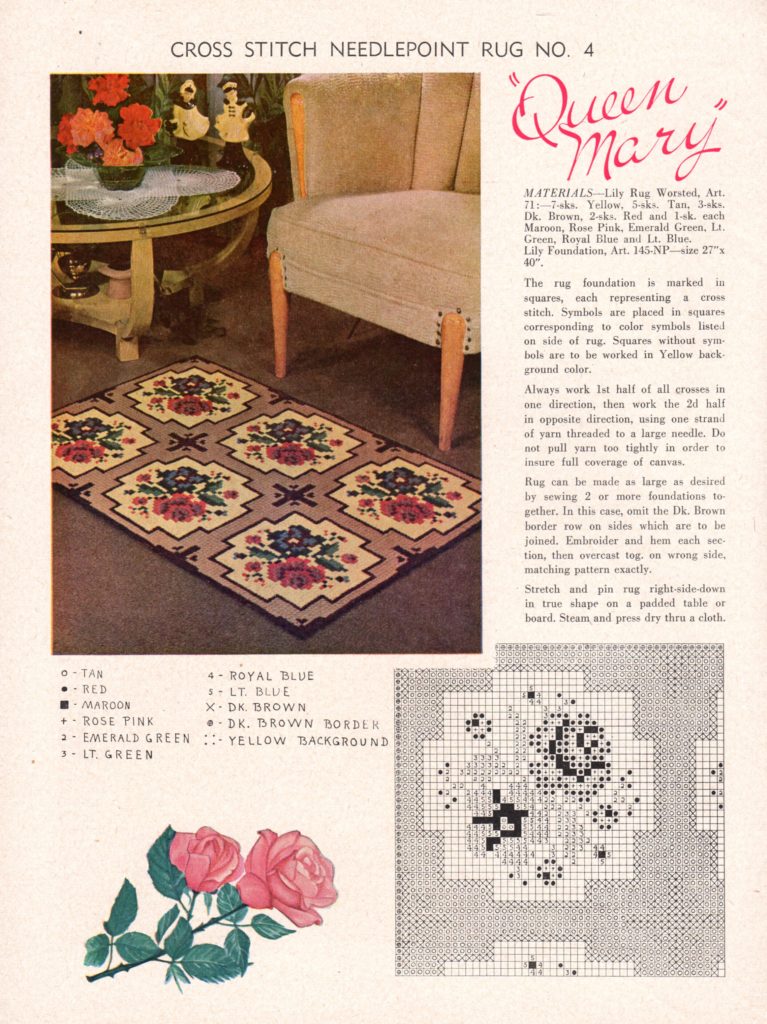 Below you'll find the PDF file for this pattern:
Cross Stitch Needlepoint Rose Rug Pattern
The pattern is in PDF format so to read it you'll need the Adobe Reader software on your computer. Most computers come with it, but it is free and can be found here.
Download Instructions: Right-Click the link and select either "save target as" or "save link as" depending on what browser you are using or simply click on it and save or print.
If you like this page, be sure to share it with your friends and like our Facebook Fanpage so you can get updates every time we post new patterns.
Enjoy!
This post contains affiliate links. For more information, please see my disclosure policy.