Sunburst Splendour Tablecloth
A crochet tablecloth pattern to commemorate the 2017 solar eclipse, Sunburst Splendour. So pretty and perfect for a wedding cake table. Even a table runner made with these motifs would be stunning.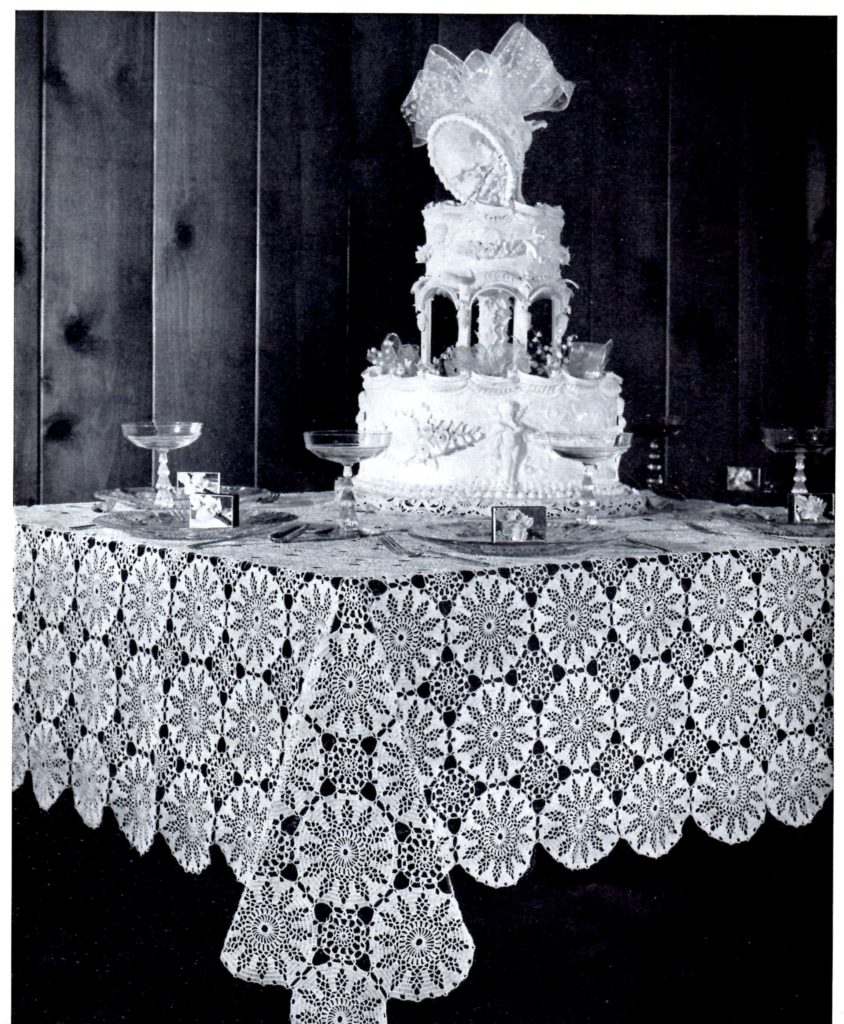 The lacy motifs are crocheted separately then sewn together with a fill-in motif. These really do look like a sunburst.
Table Topics
This fine lace tablecloth pattern comes from a 1942, second edition of a Spool Cotton Company booklet titled New Table Topics No. 185. There are several wonderful vintage crochet tablecloth patterns throughout this booklet. I hope to share another one in the future.
What you'll need
For a tablecloth about 60 x 80 inches, make 13 x 17 motifs. If you're making the whole tablecloth you'll need 77, 49 or 25 balls depending on their size, big or small, of six cord mercerized crochet cotton size 30. White or Ecru are the colors, but as always the choice of color is up to you.
Small balls of this discontinued crochet cotton usually held between 80 to 175 yards and the big balls would be 250 to 300 yards. A substitute would be Aunt Lydia's Crochet Thread Extra Fine 30.  For the gauge, each motif measures about 4½ inches in diameter, a crochet hook size of No. 10 or 11 is used.
Starburst Close-Up
Here's a close up of the starburst motifs. See how lacy and pretty they are and not too many difficult stitches.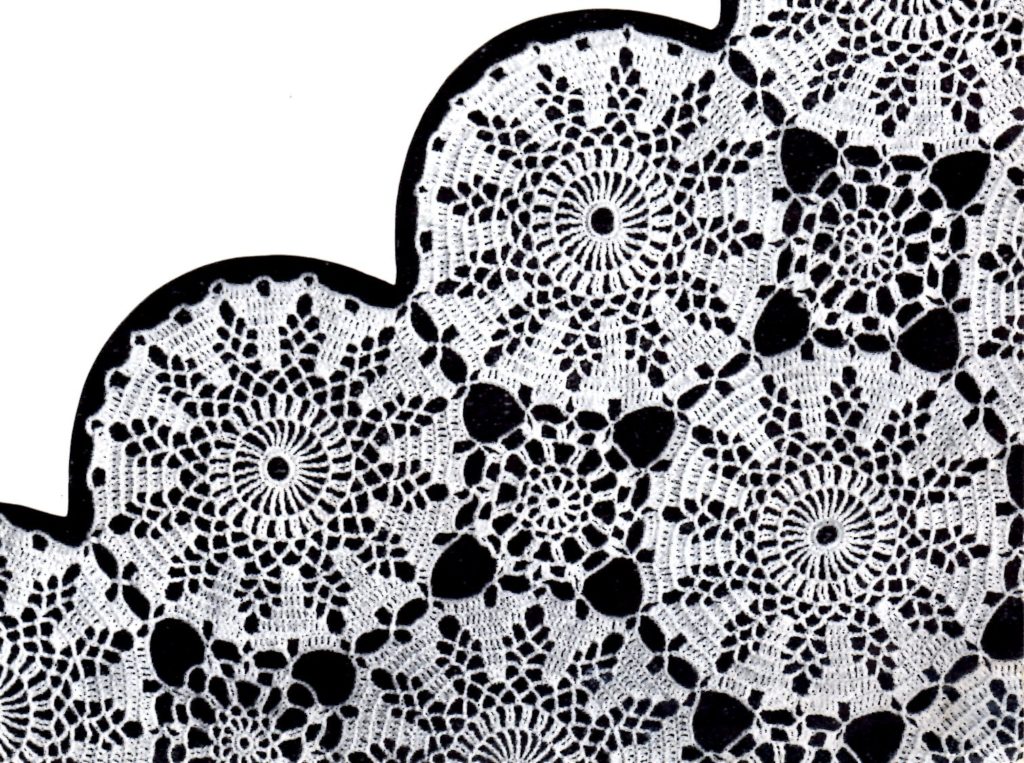 Sunburst Splendour Instructions
The complete instruction page is below, but as I usually do, I've also included a PDF file for you to download near the bottom of the post.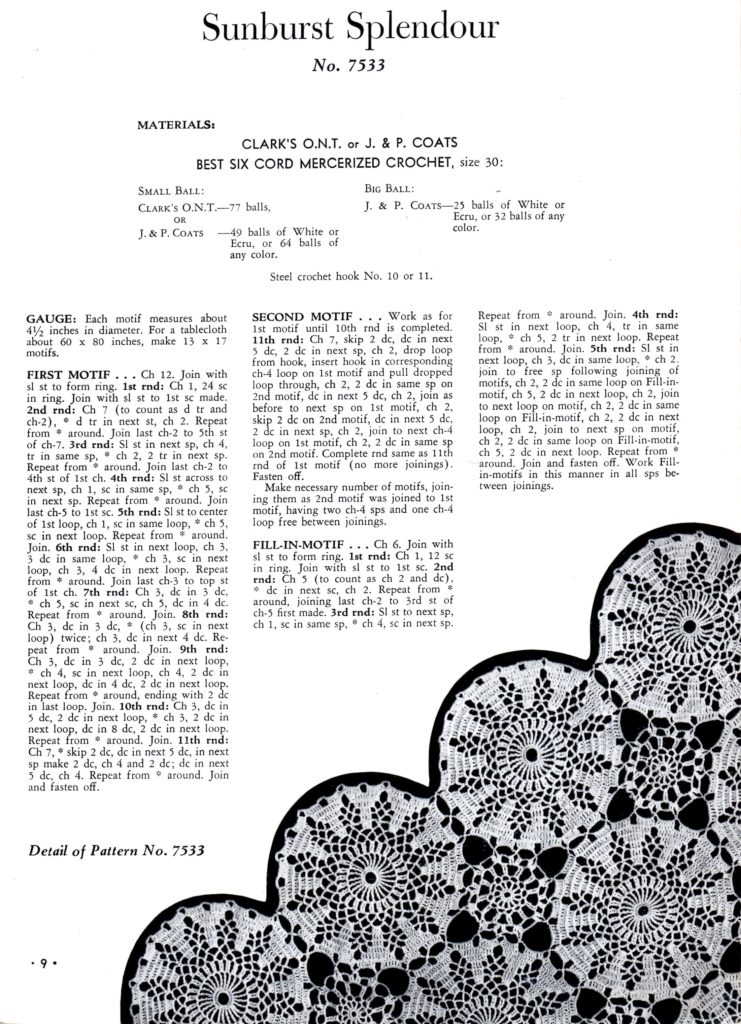 One Page PDF File for Download:
Sunburst Splendour Tablecloth Crochet Pattern
The pattern is in PDF format so to read it you'll need the Adobe Reader software on your computer. Most computers come with it, but it is free and can be found here.
Download Instructions: Right-Click the link and select either "save target as" or "save link as" depending on what browser you are using or simply click on it and save or print.
If you like this page, be sure to share it with your friends and like our Facebook Fanpage so you can get updates every time we post new patterns.
Enjoy!
This post may contain affiliate links. These affiliate links help support this site. For more information, please see my disclosure policy.