Basket Apron for Home and Garden

This apron is designed for double duty. It would be great for use around the house and outside in the garden.
Touted as "clothing suited to your job", the easy to sew basket apron is from a 1944 US Department of Agriculture Farmer's Bulletin titled Dresses and Aprons for work in the home.
They go on to write, "A dress that restricts when you reach or bend, that twists or gets in your way when you stoop or climb may be as fatiguing as a poorly planned kitchen."
Even now I think this apron would be a great help. More than once I've gone out to my garden, started picking veggies, and without a basket tried to balance everything in two hands, dropping many along the way back to the house.
Material for the Apron
They suggest using a sturdy cotton. Even denim would work. You sew a casing for the drawstrings, they recommend shoe laces. To form the basket you gather them on either side.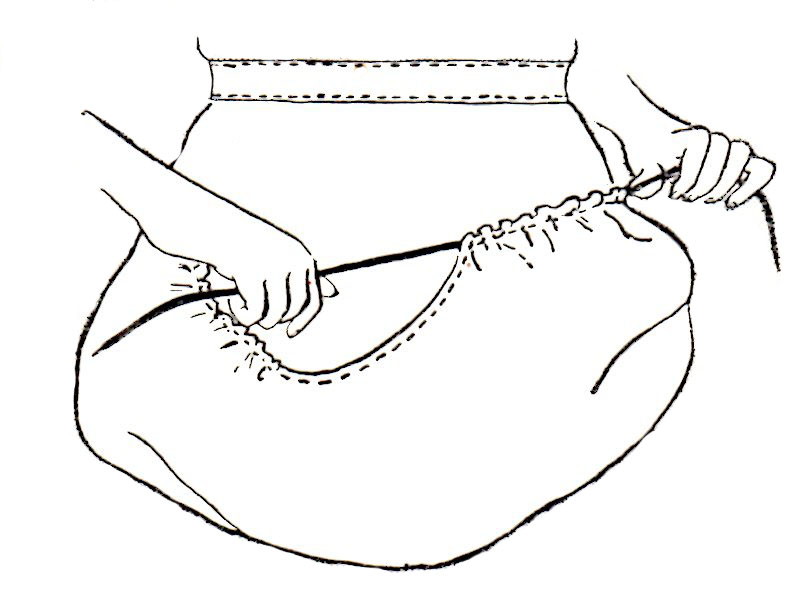 There isn't a pattern with it, but from the illustrations you can see the basics of what you'd need. A large circle of material squared on either end, a waistband that ties in the back and a casing for the drawstring on the rounded edge of the apron.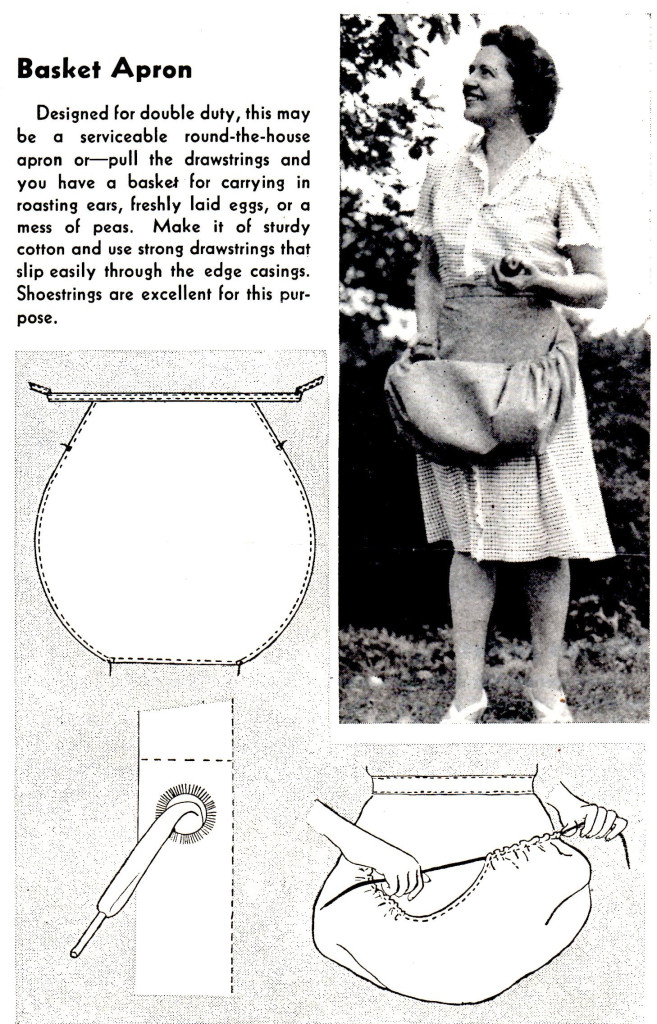 To save or print the apron diagram, right click on it and then you can save it for printing. You can also use the Print Friendly button at the bottom of the post.
Updated 1952 Booklet Revision
I found an updated version of the booklet Dresses and Aprons for work in the Home. You can find the entire booklet that includes several other aprons on the University of North Texas Digital Library website.
The revised version gives a graphed diagram and better instructions for sewing the basket apron.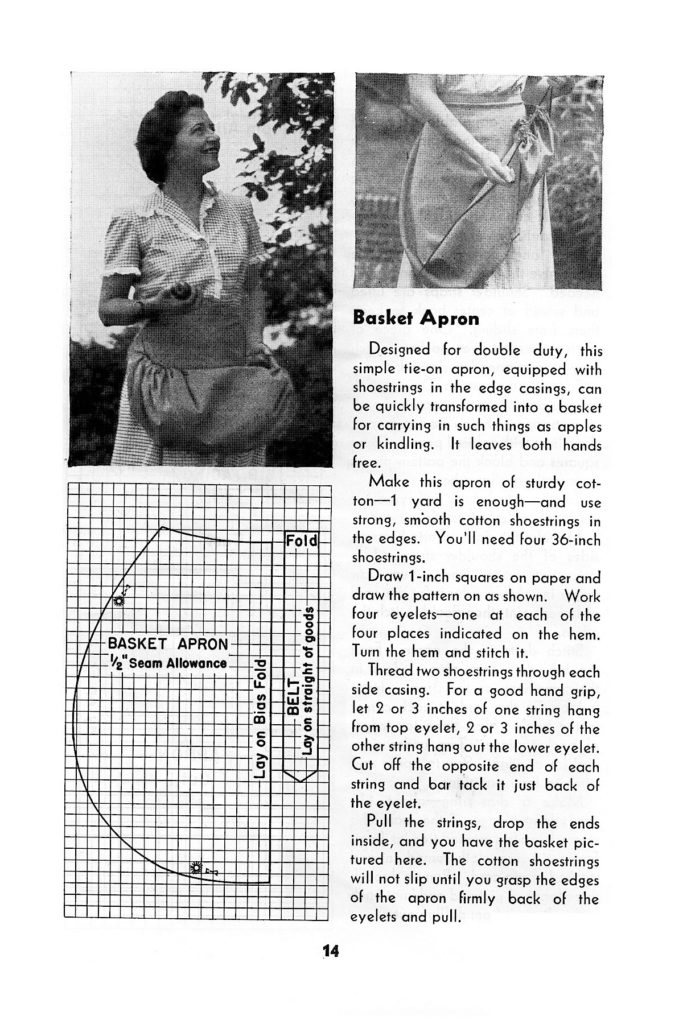 Other Links for Aprons
You can find a similar Harvest Apron Tutorial on The 104 Homestead site and another vintage garden apron in an earlier post on this site.
Here's a link for a short and informative article about aprons from The Blade newspaper in Toledo, Ohio – Aprons are the fabric of history and home.


If you like this page, be sure to share it with your friends and like our Facebook Fanpage so you can get updates every time we post new patterns.
Enjoy!
This post contains affiliate links. For more information, please see my disclosure policy.