Welcome to VTNS (Vintage Textile and Needlework Sellers) Fan Freebie Friday!
Today we've chosen several very pretty Tatting patterns done in silk to adorn dresses or any item you'd like.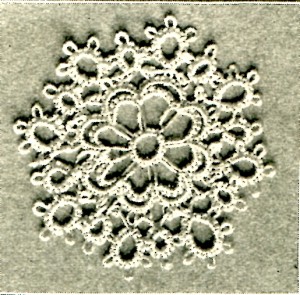 We've offered Tatting Patterns before, as a matter of fact they are one of our favorites, and you can find more under the Tatting category on the right.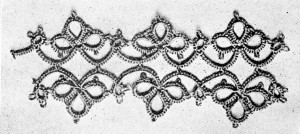 If you need a little help with Tatting, this former blog post can get you started. Tatting Instructions
Here is a lovely example of using the silk tatting patterns on a Victorian Era Blouse.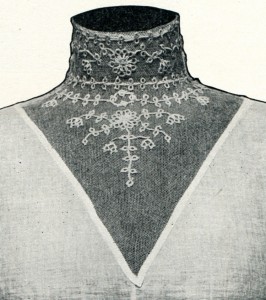 The patterns are straight from a 1914 magazine scanned in pdf format. The pages can be enlarged for easier reading.
Tatted Silk Dress Trimmings Patterns PDF
To download the patterns you'll need the Adobe Reader software on your computer. Most computers come with it, but it is free and can be found here.
Download Instructions: Right-Click the link and select either "save target as" or "save link as" depending on what browser you are using or simply click on it and save or print.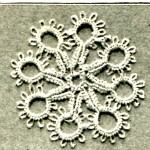 Please be sure to share your tatting items, old or new, on the VTNS Facebook Fan Page we would love to see them.
Enjoy!