Spiderweb Design Luncheon Cloth
I thought this would be a fun pattern to share since we are in October. This really is a pretty tablecloth. The pattern looks complicated. It has clusters, clones knots and spiderweb blocks, but a fun cover for your Halloween party table.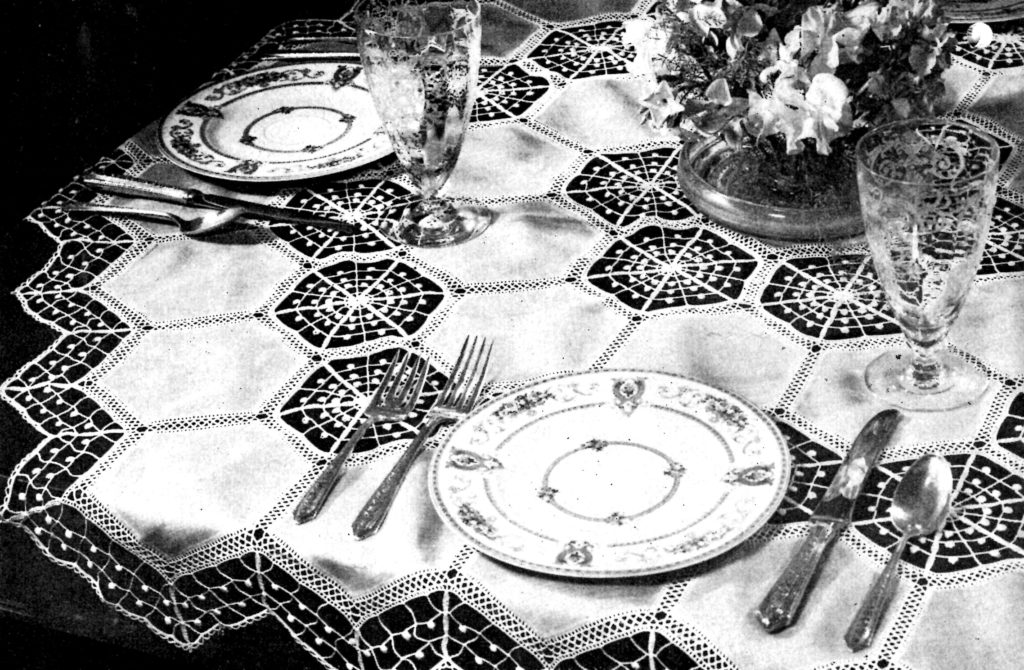 Lily Crocheted Bedspreads & Novelties
This vintage crochet pattern comes from the Lily Crocheted Bedspreads & Novelties booklet number 203 featuring Daisy cotton. I'm guessing the date is in the 1940's. There's no date listed in the booklet. I'm basing that on the cost being only 10 cents when it was first produced. I love the cover filled with Daisies.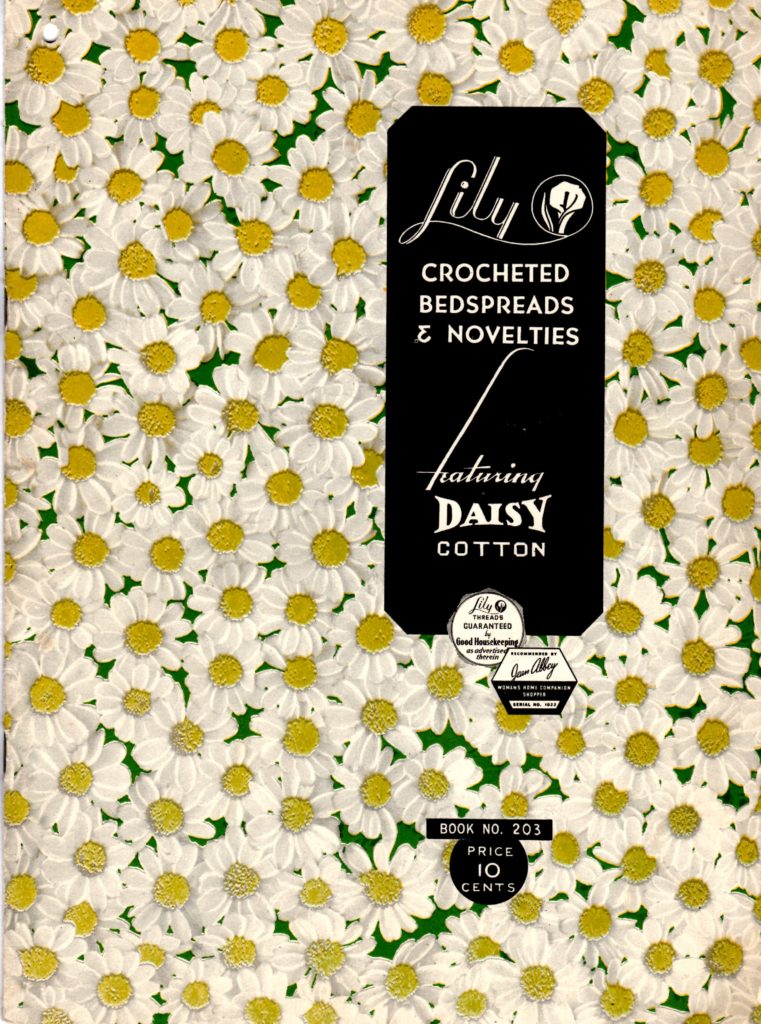 Daisy Mercerized Crochet Cotton
The booklet features Daisy mercerized crochet cotton. You need a similar thread to make the cloth.
The crochet cotton size is 50. DMC Cordonnet Crochet Cotton 50 is an alternative.
I did a search and didn't come up with too many original Lily Daisy cotton in Size 50.
Also a No. 14 crochet hook and the handkerchief linen they used was green.
Spiderweb Design
Here's the first page of the pattern. If you click on it, it will open in a new window. There it will be larger and a bit easier to read. For the complete two page instructions, see the PDF file below.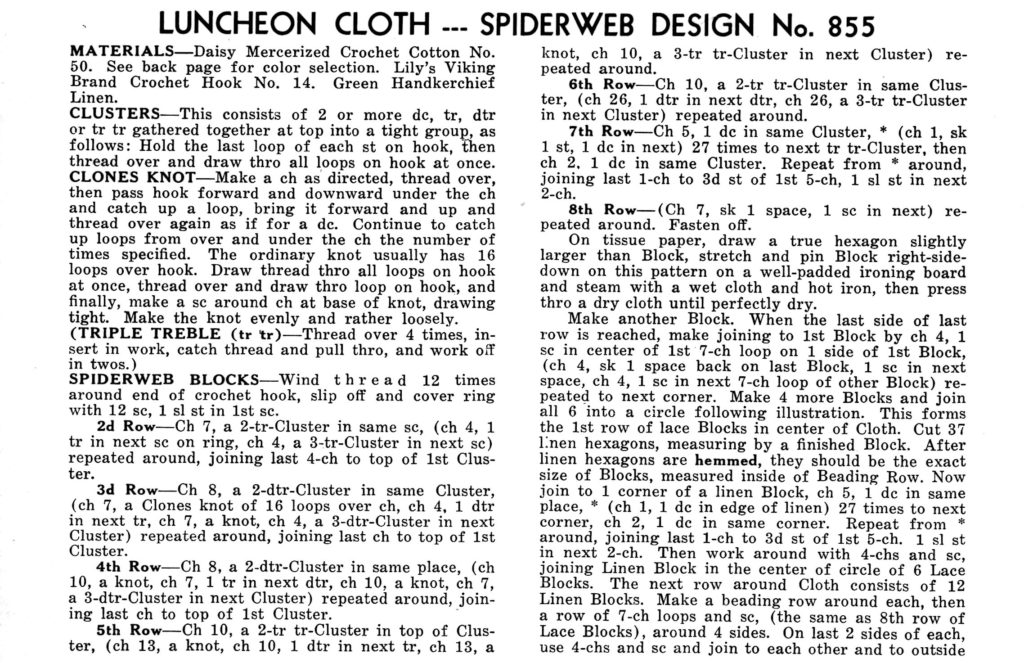 You can see it uses a Triple Treble (tr tr). Thank goodness it describes how to make this stitch since I don't come across it very often.
Triple Treble (tr tr) — Thread over 4 times, insert in work, catch thread and pull through, and work off in twos.
The Crochet Spot has a post on how to do this stitch and the Crochet Guru has a YouTube video explaining how to do the Triple Treble crochet stitch.
PDF file download:
Spiderweb Design Luncheon Cloth Crochet Pattern
The pattern is in PDF format so to read it you'll need the Adobe Reader software on your computer. Most computers come with it, but it is free and can be found here.
Download Instructions: Right-Click the link and select either "save target as" or "save link as" depending on what browser you are using or simply click on it and save or print.
If you like this page, be sure to share it with your friends and like our Facebook Fanpage so you can get updates every time we post new patterns.
Enjoy!
This post may contain affiliate links. These affiliate links help support this site. For more information, please see my disclosure policy.