Arctic Animals in Cross Stitch
If you've read this blog before, you know I love and have shared often the work of Thérèse de Dillmont. Especially the DMC cross stitch booklets she authored.
I've found some wonderful Arctic Animals in cross stitch from the D.M.C. booklet Point de Marque Series 5. It was first published in 1920. The entire book's charts are in an Art Deco style. This is Plate 12 of the booklet that has several patterns of Arctic animals in cross stitch: Penguins, Seals, Walruses, and Polar Bears.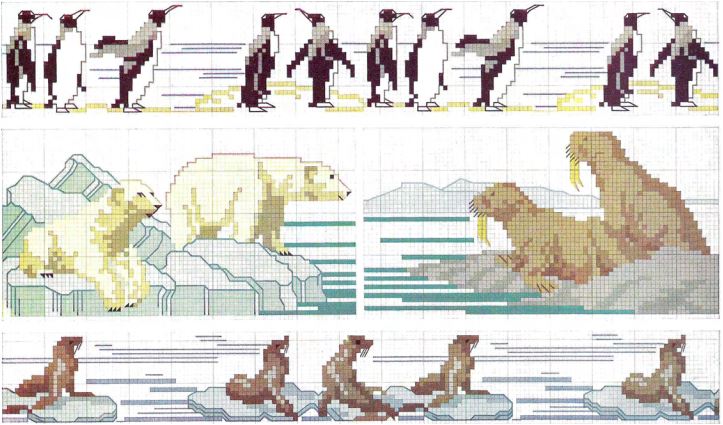 Individual Charts
If you're only interested in one of the animal charts, I've scanned each individually for you.



Download Instructions: Right-Click on the image and select either "save link as" or "save image as" depending on what browser you are using. You can also click on the image, it will open in a new tab and save it from there.
Where Can I Find This Booklet
Look no further than the Antique Pattern Library for a PDF copy of the original booklet.
Also DMC has charted several pages from this booklet and other Point de Marque booklets for a free download. You'll find them on their website.
This is the Jungle Animals: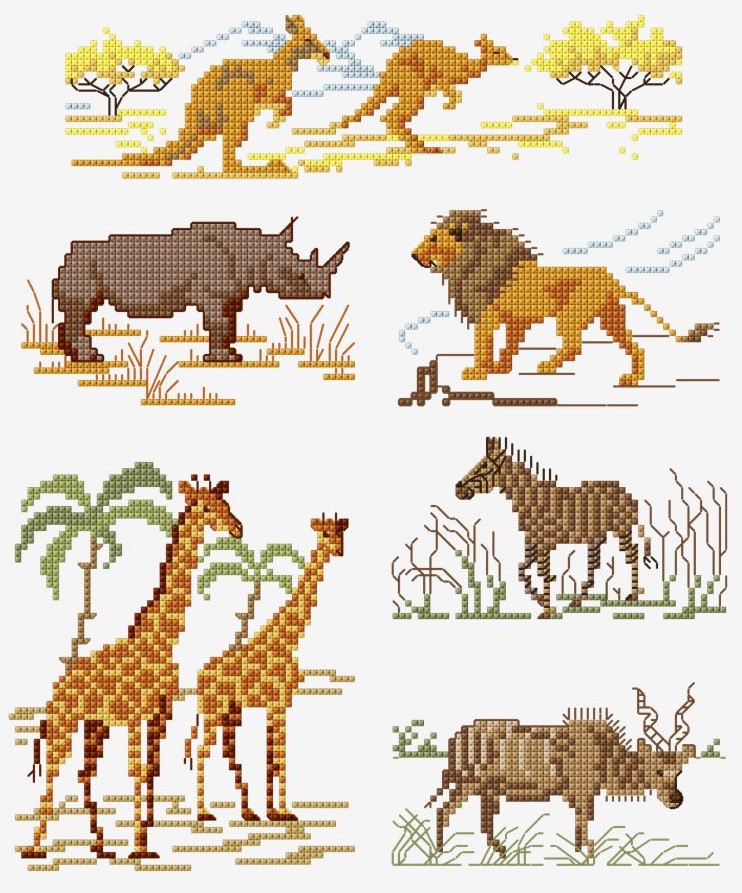 They also have a republished copy of a Vintage DMC Point De Marque Series 5 for sale for $10.00. It's printed on thick card stock and is spiral bound, unlike the original that was on light paper and stapled. There is free shipping on orders over $20 within the US.
Stitch Sketch
While researching this set of cross stitch patterns I came across several items on Pinterest. One of them was of particular interest. It uses an App called Stitch Sketch for designing your own charts on your iPhone or iPad. It has quite a few features.
The App does cost $7.99 so I haven't downloaded and used it yet. The Ratings are pretty good, 4.1 out of 5. Search for it in the iTunes App Store.
Here are a couple samples I found of Stitch Sketch:

The Stitch Sketch App was developed by the same people that created KG-Chart for Cross Stitch software for the computer. It's $35, but there's a 30-day trial version you can test out to make sure it works with your computer.
If you like this post, be sure to share it with your friends and like our Facebook Page so you can get updates every time we post new patterns.
Enjoy and please share!
This post may contain affiliate links. These affiliate links help support this site. For more information, please see my disclosure policy.