Welcome to this Friday's VTNS (Vintage Textile and Needlework Sellers) Fan Freebie!
This is another pretty cross stitch chart from Thérèse de Dillmont. These particular patterns come from a DMC Library Cross Stitch New Designs 6th Series booklet (Bibliothéque DMC Point De Croix Nouveaux Dessins 6me Série) by TH. DE Dillmont.
It contains several different types of borders, wide, thin, and all over motifs plus designs of people. Some of the designs include three couples in national costumes, farmers, bakers and circus scenes including jugglers, acrobats and clowns.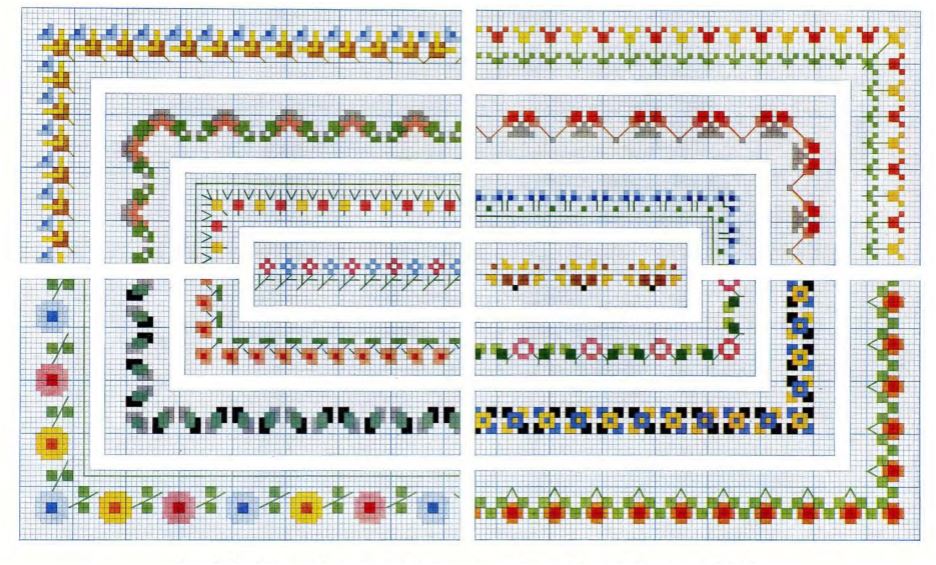 To save these designs, simply click on the image above. It will open in a new window and there you can use the right click menu to "save image as" or print using your computer's options. You can also use the green print friendly button at the bottom of this post.
I shared a chart of bunnies from one of her other booklets back in February. If you like this post, be sure to visit our Facebook Fanpage so you can get updates every time we post new patterns.
Enjoy!
This post contains affiliate links. For more information, please see my disclosure policy.