Draw a Bunny Rabbit
Today I'm going in a little different direction. I found this wonderful antique 1913 book What to Draw and How to Draw It by E. G. Lutz and wondered how I could use the drawings in it to do needlework.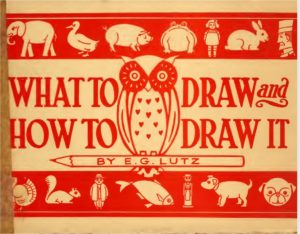 Since Spring will soon be here, I chose his pages on how to draw bunny rabbits. Not only can you use these for drawing pictures, but what about using them for embroidery on a new sewn outfit for a little one, a towel or table mat.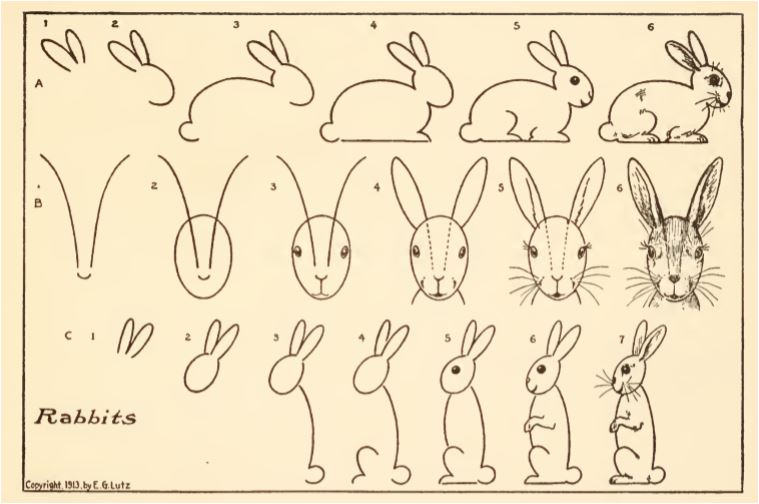 Running Bunnies and a Bob-white Bird
There's also a page on how to draw a bunny rabbit running with a bird added to the mix.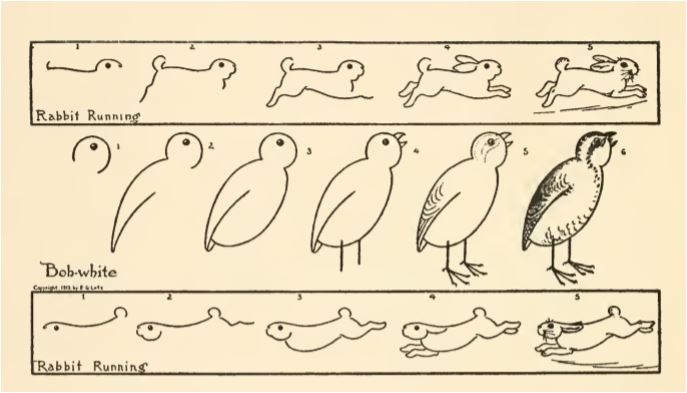 These pages can be downloaded or printed by clicking on them, they'll open in a new window and there you can save or print them.
Drawing Made Easy
Mr. Lutz wrote another book in 1935 titled Drawing Made Easy. It's a Helpful Book for Young Artists. Or for some of us who aren't artists but would like to be. In it he has step-by-step instructions on drawing many different items including more bunnies.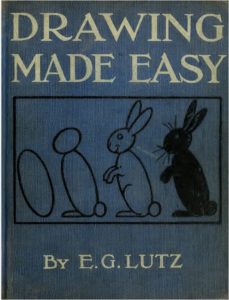 This page has four happy bunny rabbits posing for you to draw and a narrative to go along with the sketches.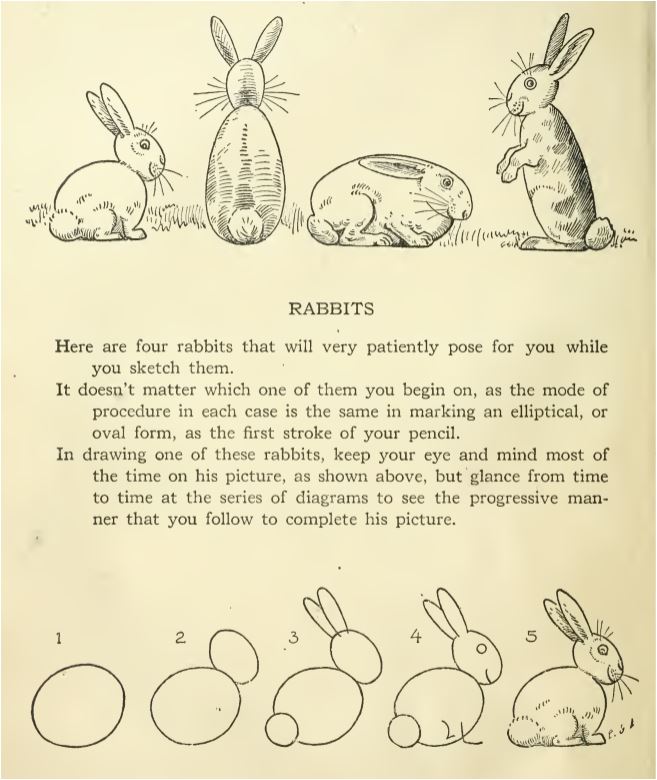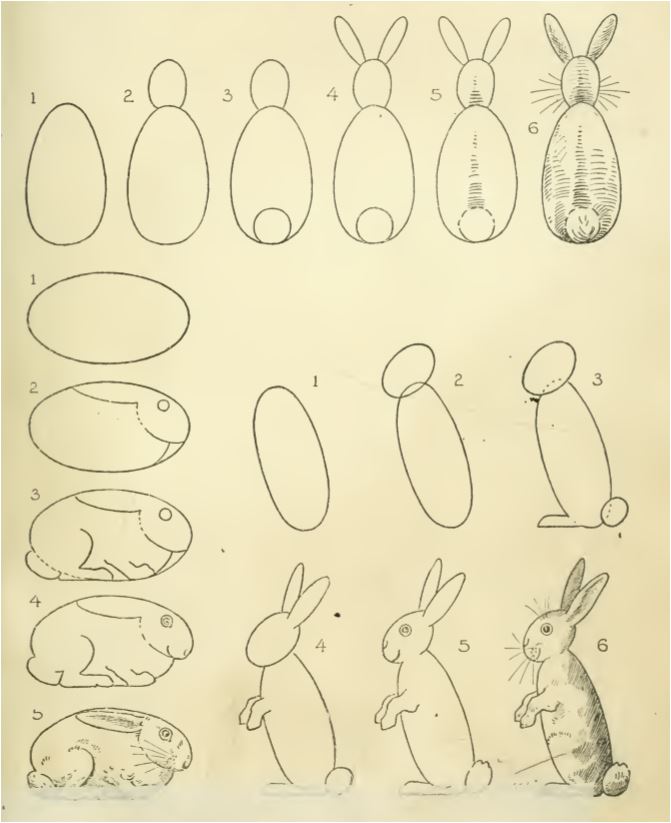 Follow the directions given above to save and print these pages.
I tried drawing the bunny and I was actually surprised, it came out better than expected, but I think I'm going to trace the finished bunny and use it.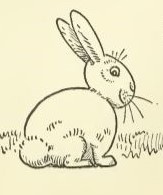 If you like this post, be sure to share it with your friends and like our Facebook Page so you can get updates every time we post new patterns.
Enjoy!
This post may contain affiliate links. These affiliate links help support this site. For more information, please see my disclosure policy.