Welcome to this Friday's VTNS (Vintage Textile and Needlework Sellers) Fan Freebie!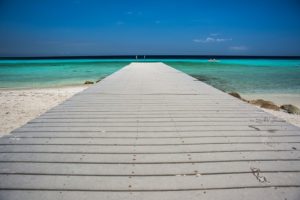 Anyone on vacation by the seashore? Today's freebie will fit right in. It's two crochet patterns for potholders, a fish and a crab.
An added plus with these patterns is a recipe for Crab Meat Au Gratin. It's a quick and easy recipe to cook for dinner with friends.
The recipe and patterns come from a 1947 American Thread Company booklet titled Star Potholders.
I think you'll enjoy both the recipe and potholder patterns. The potholders would fit perfectly in a seaside retreat kitchen or a cabin by the lake.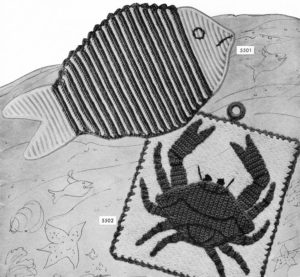 As with most of the American Thread Company vintage patterns, the yarn that is called for is discontinued. My suggestion as a substitute yarn when making potholders is cotton, mainly because it won't melt and is easily cleaned. One yarn that is popular for kitchen and bath projects is Lily Sugar 'N Cream.
You can also use wool yarn for potholders. An advantage with wool yarn is it not only won't melt, but it is self-extinguishing and likely to go out on it's own if caught on fire accidentally.  A downside to wool is it's harder to clean and if the potholders are washed and dried they may end up felted.
I wouldn't use an acrylic or polyester yarn for crocheting potholders, since those types of fibers will melt when they come into contact with a hot dish.
You'll also need 50 yards of red Pearl Cotton Size 5 and a skein of black Six Strand Embroidery Floss to finish off the potholders.
Download Instructions: Click on the instructions (don't forget the continued paragraph for the fish potholder), it will open in a new window, right click your mouse and select either "save target as" or "save image as" depending on what browser you are using and then save.
When printing you may have to "shrink to fit" the large page. I noticed when I printed it the very bottom line wasn't there unless I did.

Now for the recipe……It calls for one cup of a medium white sauce. A white sauce is made with butter, flour and milk. Easy enough, but if you need a recipe for it, this White Sauce Recipe on the Allrecipes site is a good one.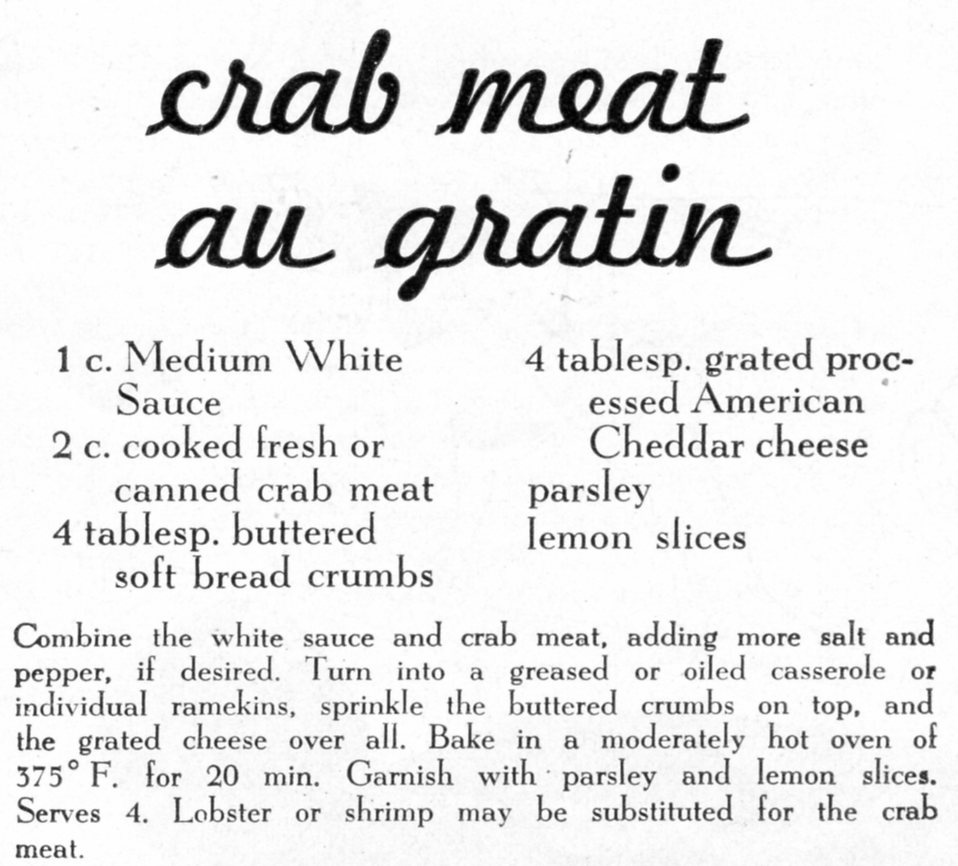 If you like this page, be sure to share it with your friends and like our Facebook Fanpage so you can get updates every time we post new patterns.
Enjoy!
This post contains affiliate links. For more information, please see my disclosure policy.
Save
Save
Save
Save
Save
Save