Do you have a secret drawer?
Hidden compartments that hold old love letters, jewelry, coins and important papers. Check out this wonderful Wooten's Patent King of Desks that you know must have a couple of secret drawers.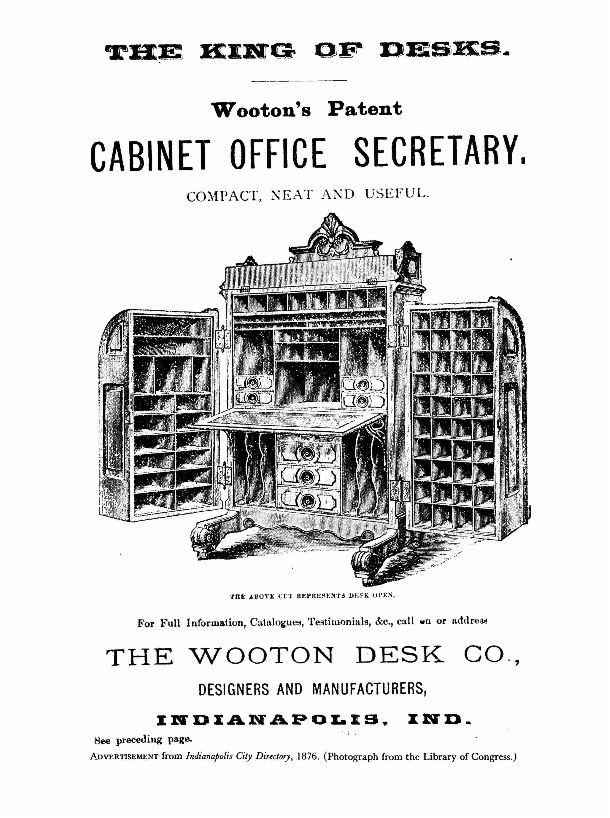 The Secret Drawer
That brings me to today's freebie The Secret Drawer quilt pattern. A 12-inch square block that uses light and dark plain and patterned fabric. It's very similar to the Spool Block.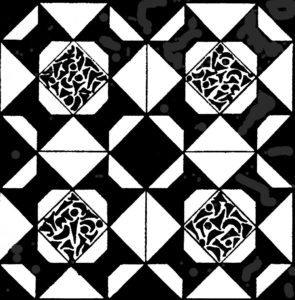 As a matter of fact, you can see the spools surrounding the patterned centers in the sample. Eveline Foland designed this pattern for a 1930 issue of the Kansas City Star newspaper.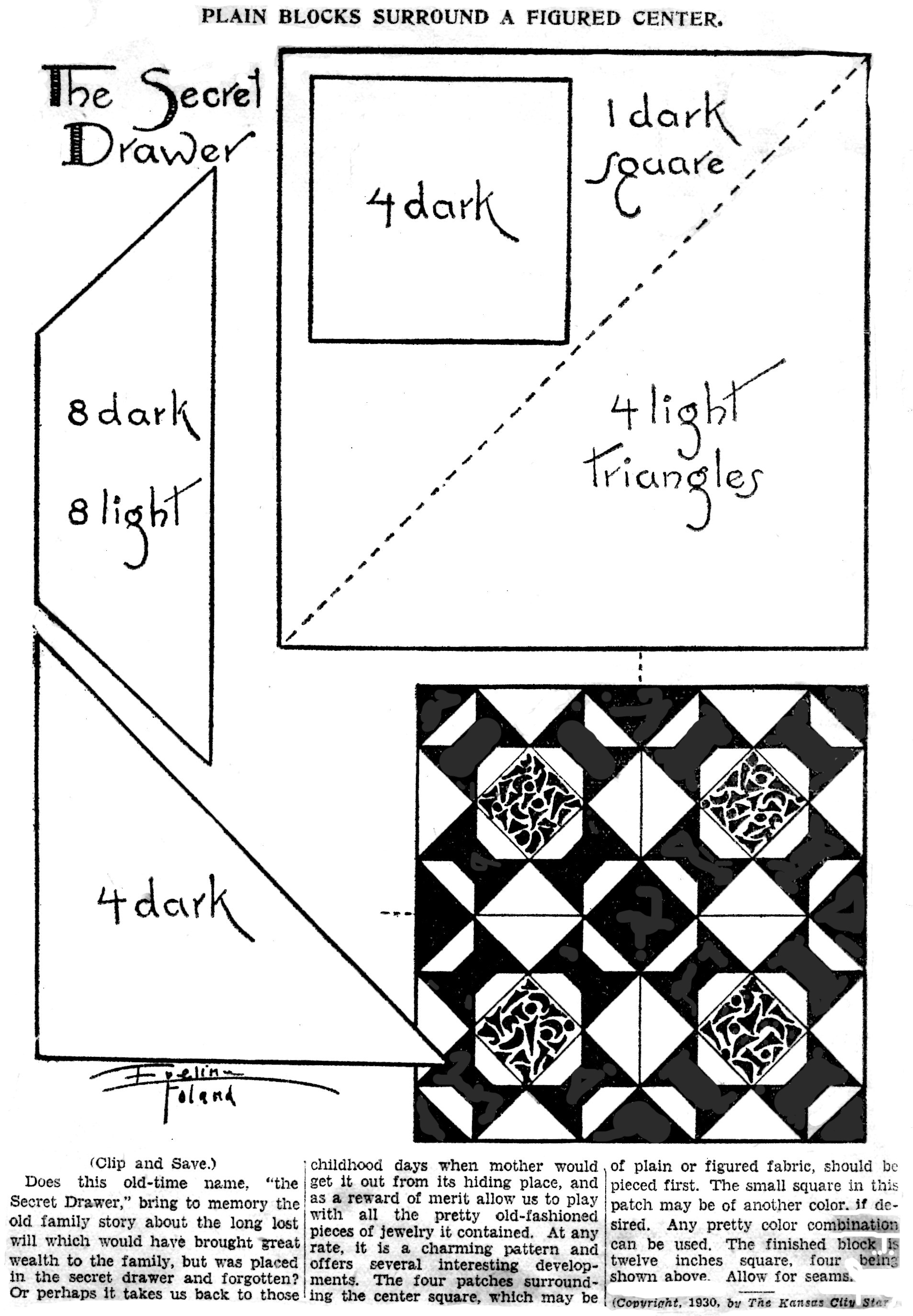 Download Instructions: Right-Click the image and select either "save target as" or "save link as" depending on what browser you are using or simply click on it and save or print.
Links to more Secret Drawers
The Early Women Masters website has a colorful diagram of the Secret Drawer quilt block pattern and a couple of paragraphs of information about it here: Antique Geometric Quilt Designs – Secret Drawer.
It is also one of many quilt blocks included in the Quilt Index dot Org website. They have the same image of the newspaper pattern I've shared. It's a bit cleaner though, because it hasn't been glued into a scrapbook.
Interesting….

One of the most interesting things I came across while researching this quilt block is the crime novel Alias Grace: A Novel by Margaret Atwood. In 1843, a 16-year-old housemaid named Grace Marks was found guilty for the murder of her employer and two others.
It was a sensational trial for the time and made headlines around the world. The story of Grace Marks is true, but the novel is fictional and depicts what might have happened during her incarceration. An added bonus is the novel will soon be a Netflix Original Series.
I haven't read the book so I don't know how it relates to the Secret Drawer quilt pattern, but I found a WordPress blog that goes by the name The Quilts of Alias Grace, A Canadian girl's journey of stitching through Margaret Atwood's fiction.
According to the author of this blog, the book has a lot about textiles. The writer named the chapters of the book after quilts and includes sketches. The doctors ask Grace questions about the patterns and their meanings of the quilts she's working on. The book is about Grace, but in it she surrounds herself with quilts and fabric.
The author of the blog takes you along as she tackles the difficult piecing of the Secret Drawer block and a blog post titled Secret Drawer Has Stumped Me.
Vintage Block Quilt Along
In a Vintage Block Quilt Along, Charise Creates One Stitch At A Time has a great tutorial for the quilt block you can follow along with. Craftsy has Charise Creates Secret Drawer block pattern download for free.
One Little Block Pattern
Well, I didn't expect to find out all this information from one little pattern, but here it is. Have you read Alias Grace: A Novel? Have you sewn a Secret Drawer block? Let us know by visiting our Facebook Fan Page.
Enjoy!
This post contains affiliate links. For more information, please see my disclosure policy.