Fruit Bowl Cross Stitch
Today I'm sharing another Anne Orr sheet of cross stitch patterns. These are wonderful fruit bowls in different sizes and a lovely flower edging. This sheet is copyright 1921, Plate 1 Set E.
Here's a sample of one of the bowls.
More Anne Orr Designs
Back in July of this year I shared another sheet of cross stitch patterns by Anne Orr. More flowers and baskets.
Fruit Bowls and Flowers
This first scan I've made a little darker so the graph paper lines show. Below you'll find one that is a bit lighter.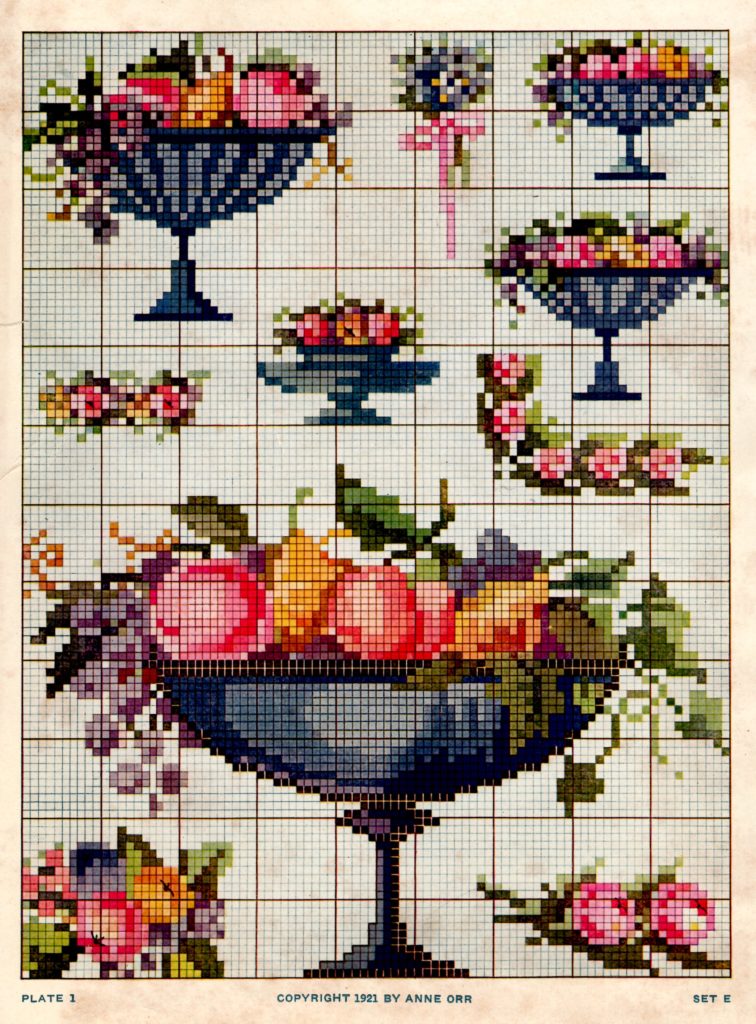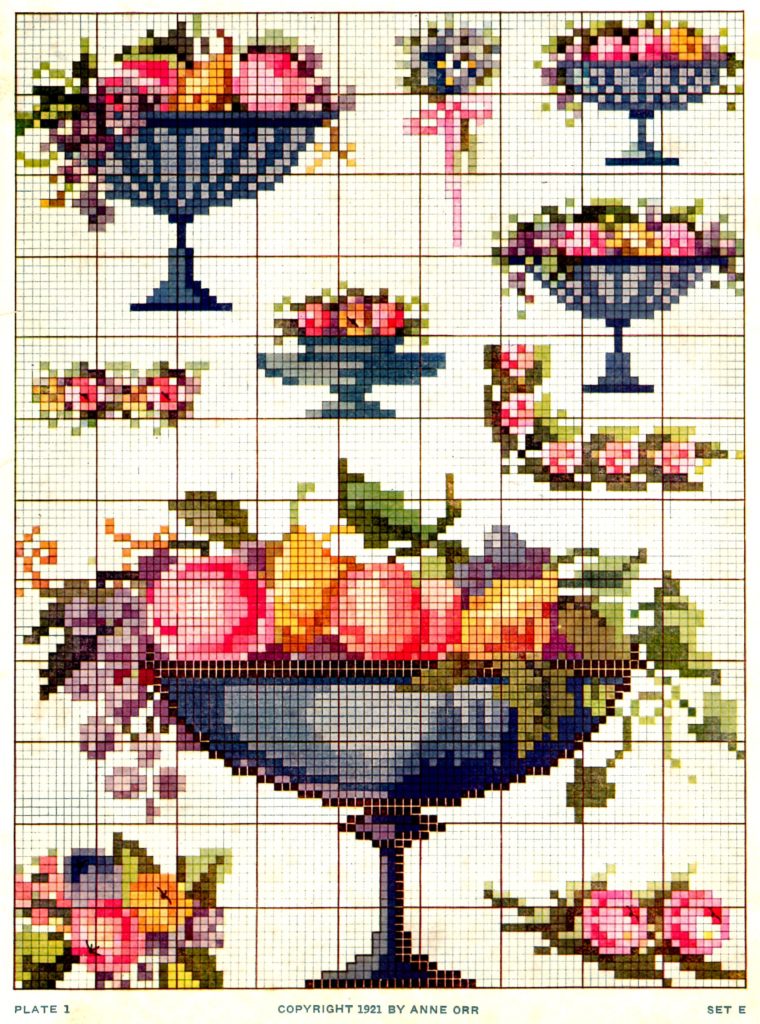 You can download which ever one will work better for you or download both.
Download Instructions: Right-Click the photo and select either "save target as" or "save link as" depending on what browser you are using or simply click on it and save or print.
Back of the Page
I've added a scan of the back of this sheet since it has some great ideas for using the cross stitch designs.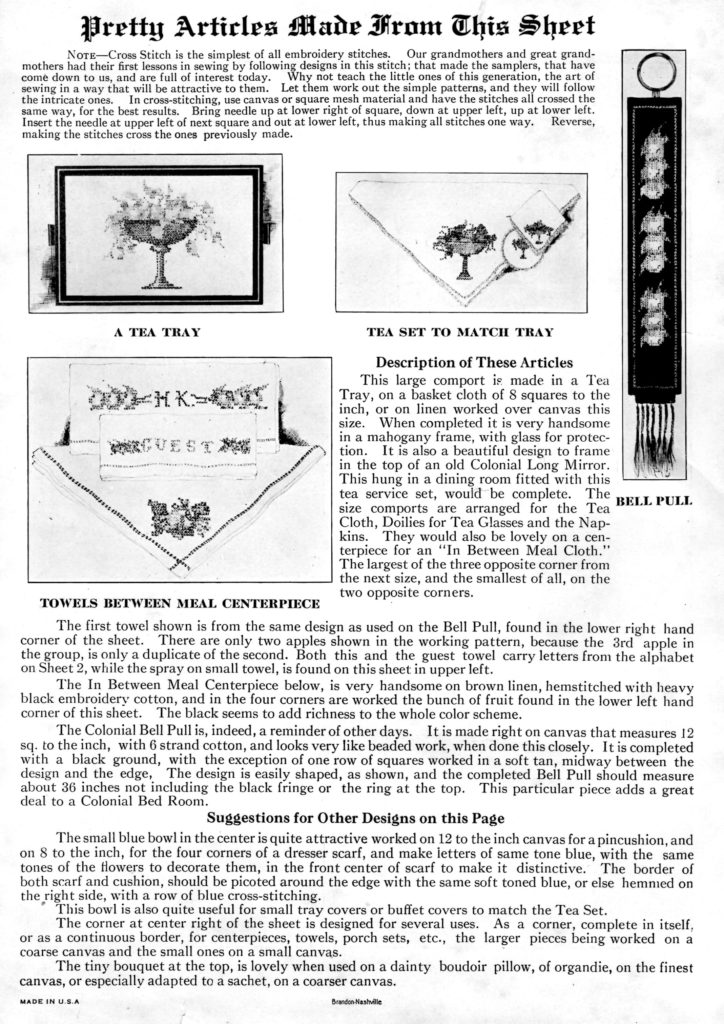 Facebook Page
If you like this post, be sure to share it with your friends and like our Facebook Page so you can get updates every time we post new patterns.
Enjoy!
This post may contain affiliate links. These affiliate links help support this site. For more information, please see my disclosure policy.