As I write this I'm watching the track of Hurricane Irma hoping me and all my relatives in Florida will be safe and sound come next week. There's a lot to do, so I'll be brief.
First of all, my thoughts and prayers are with the people in the United States impacted by Hurricane Harvey and now with those in the path of Irma.
Knitted Afghan for Baby
This easy knitted baby afghan is just as pretty as a complicated, detailed one. It's from a 1924 Columbia Yarn Book of Infant's Wear. The size is 24 x 27 inches.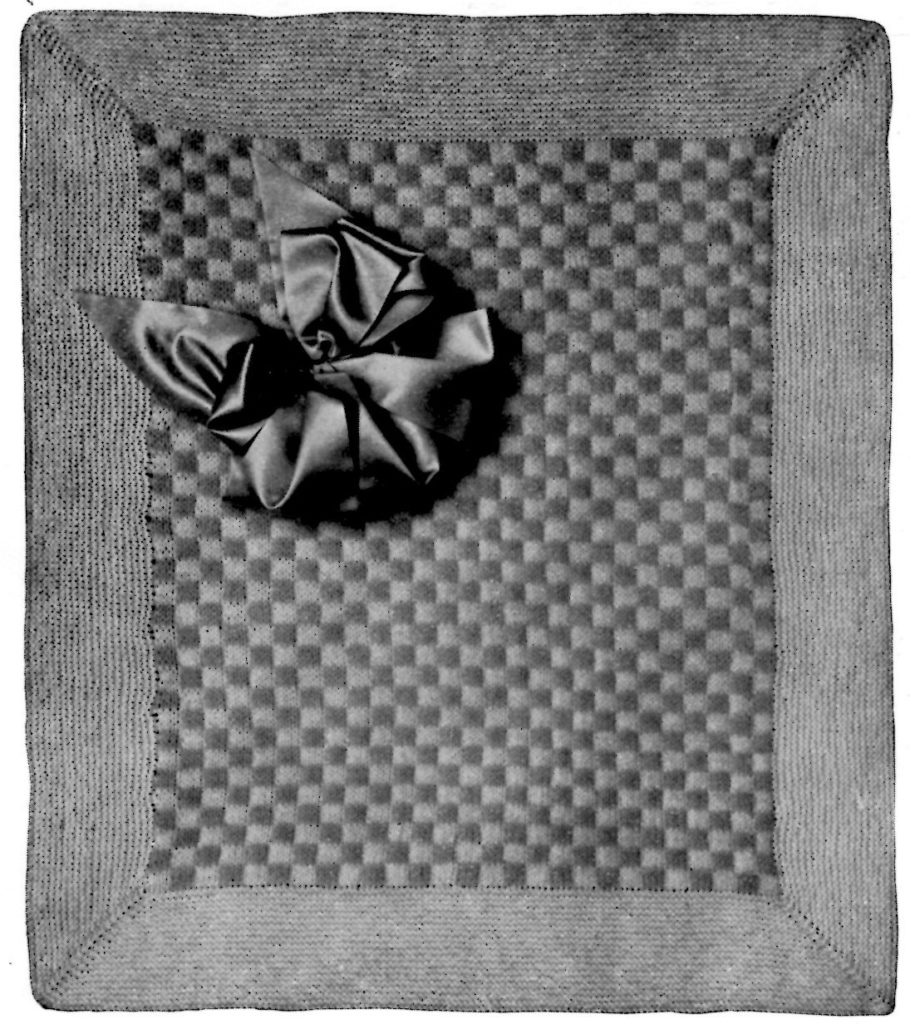 It uses Columbia Germantown yarn (now discontinued, as usual for these vintage patterns) and size 5, 14 inch long knitting needles. The Columbia Germantown yarn was a 100% Wool 4-ply 2 ounce ball with 122 yards.
Yarn Substitute
This Lion Brand Wool-Ease yarn would be a good substitute. It's 4-ply and is a 80% acrylic 20% wool blend. Lots of color choices and each skein holds 197 yards.
Pattern for Knitted Afghan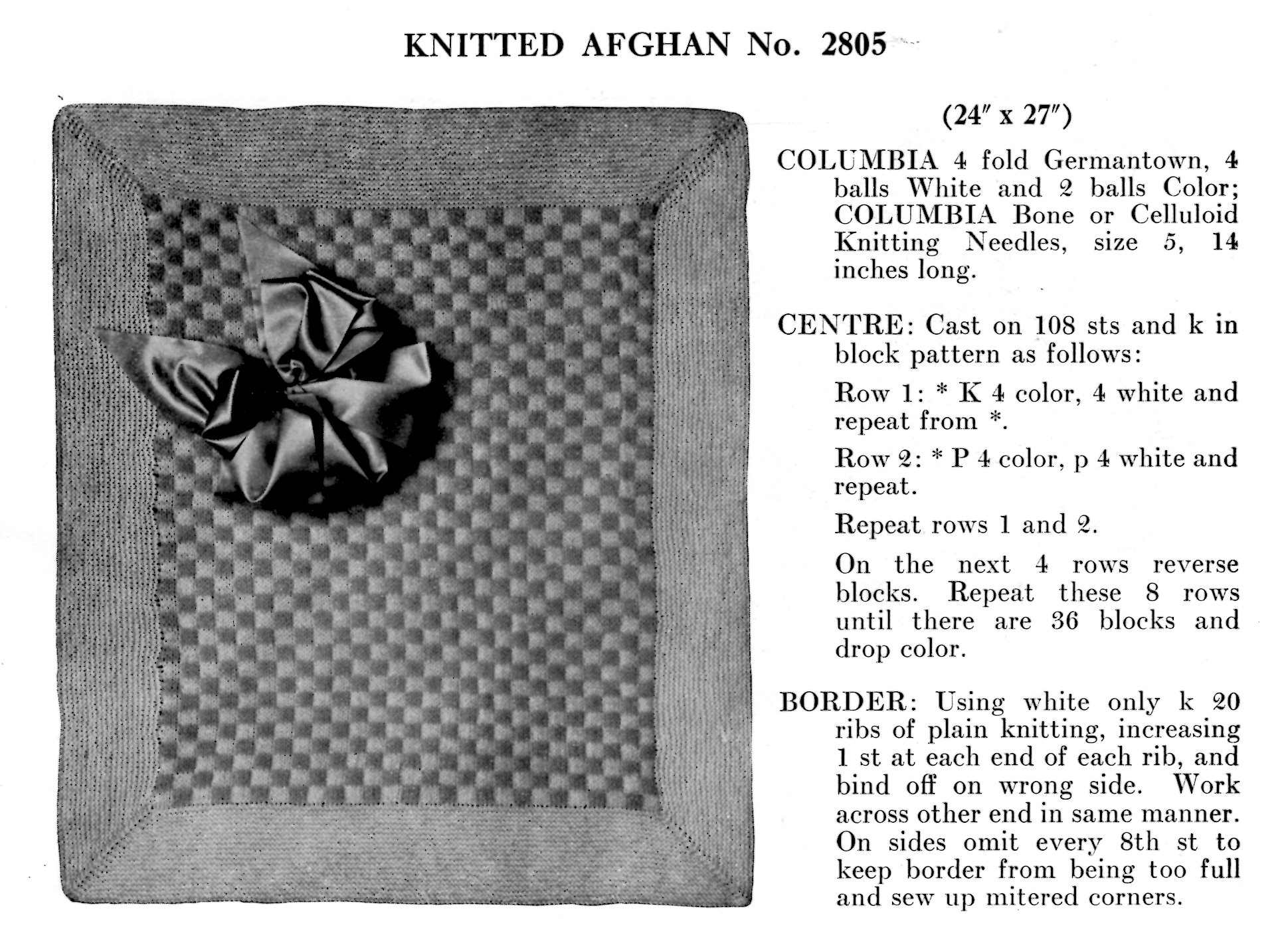 Download Instructions: Right-Click the photo and select either "save target as" or "save link as" depending on what browser you are using or simply click on it and save or print.
If you like this page, be sure to share it with your friends and like our Facebook Fanpage so you can get updates every time we post new patterns.
Enjoy!
This post may contain affiliate links. These affiliate links help support this site. For more information, please see my disclosure policy. Thank you for supporting Vintage Crafts and More.