February is National Embroidery Month and to celebrate I wanted to share this wonderful Jacobean Embroidery design from a 1913 book of plates.

What is Jacobean Embroidery?
Jacobean embroidery is actually a style of embroidery rather than a technique. Many of the colorful and ornate designs feature animals, birds and plants. The embroidery style got it's name from James I of England which in Latin is Jacobus because during his reign in the 17th century this type of decor was very popular.
Just think of the beautifully embroidered clothing of men and women in the 1600s, like this embroidered gown dated between 1614 and 1618.
Some of the stitches you'd use to embroidery a Jacobean design are the buttonhole, chain, stem, herringbone and a couched stitch where one stitch is tied down with another.
Another similar embroidery type is Crewel Work which uses some of the same stitches and wool thread.  Jacobean embroidery differs in that it isn't confined to using only wool but can use many types of threads.
The British colonists brought this style of embroidery to America where it continued to grow for years.
In the 1890's the Deerfield embroidery movement helped revive art needlework and the Jacobean style.
This blue on white embroidery work was introduced by Margaret Whiting and Ellen Miller who promoted it through the Deerfield Society of Blue and White Needlework. It's associated with the town of Deerfield, Massachusetts.
PDF file of the design
The PDF file below includes a paragraph explaining the different colors and stitches used to fill in the design.
Jacobean Embroidery Leaf Design
Since the pattern is in PDF format you'll need the Adobe Reader software on your computer to read it. Most computers come with it, but it is free and can be found here.
Download Instructions: Right-Click the link and select either "save target as" or "save link as" depending on what browser you are using or simply click on it and save or print.
Link to the book of Jacobean Embroidery designs
If you'd like to see the book this design came from in it's entirety, Jacobean Embroidery: It's Forms and Fillings it's available on Project Gutenberg as a free eBook. It's a wonderful resource to use for Jacobean embroidery designs.
For more on Jacobean Embroidery
I enjoyed this article on Mary Corbet's Needle 'n Thread site. She also has used this design and goes into more detail about Jacobean Embroidery being a style rather than a technique.
Also I picked out some books on Jacobean and Deerfield Embroidery. The prices shown seem to be the most expensive. There are usually more than one available so when you click on it you'll find there are cheaper versions of the book:
Need a refresher on embroidery stitches?
These two pages of descriptions and illustrations of embroidery stitches will help.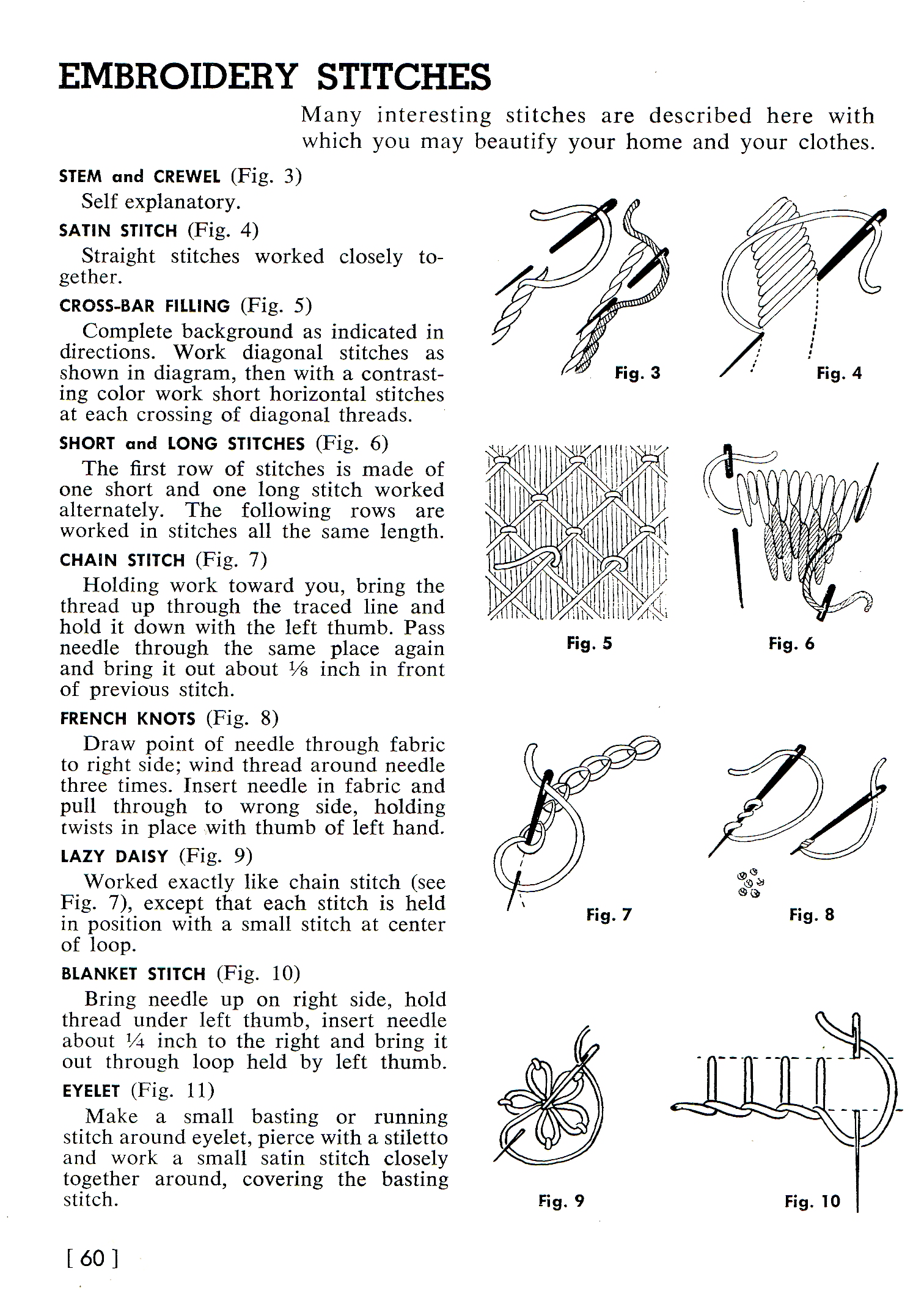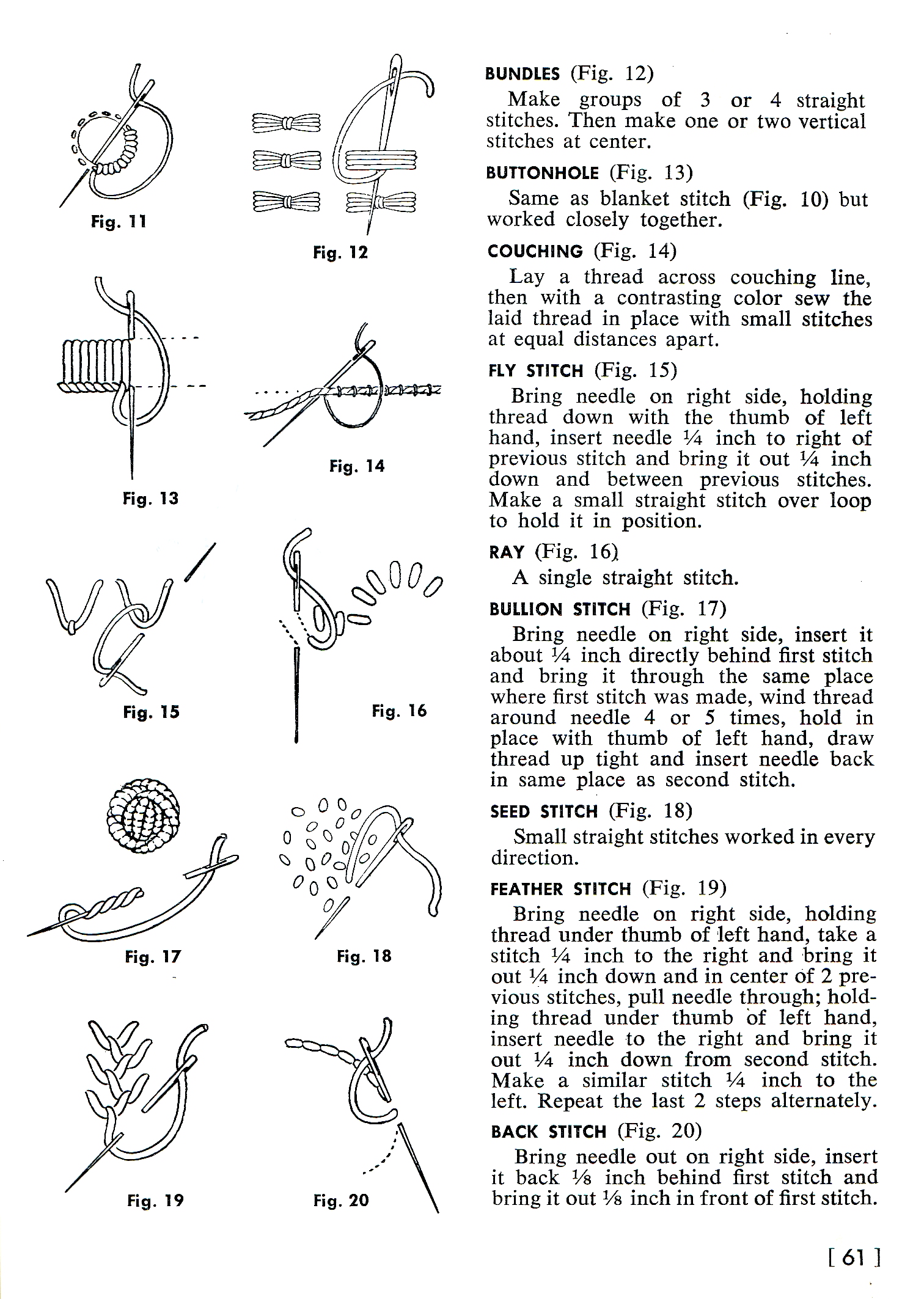 If you like this page, be sure to share it with your friends and like our Facebook Fanpage so you can get updates every time we post new patterns.
Enjoy!
This post contains affiliate links. For more information, please see my disclosure policy.