A Vintage Tea Apron
Today's vintage tea apron sewing pattern instructions are from a 1925 Star Needlework Journal magazine Volume 10 Number 1.  The American Thread Co. published the magazine quarterly. You could have a yearly subscription mailed to you for 40 cents or pay 10 cents for a single copy.

No Pattern, but Materials and Instructions
Actual pattern pieces are not included for this tea apron but instead there is a list of materials required and instructions for sewing. The photo is in black and white, but the true colors are yellow with a black lace trim. Very 1920's.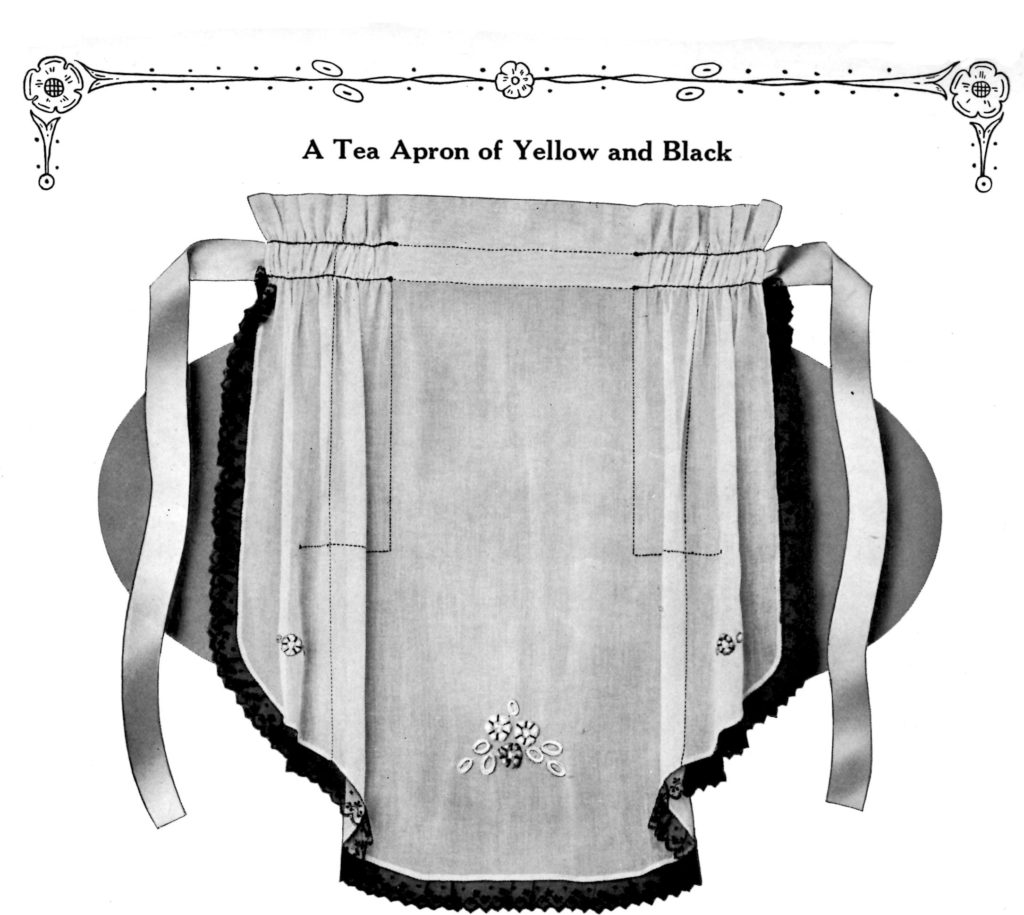 Embroidery Design
For embellishment an embroidery design is included. A simple but fun design to play with.
Just 3/4 yard of 36 inch yellow voile (soft, sheer fabric) material is used. 2¼ yards of black lace and 1¼ yards of ribbon for the tie.  The bottom of the apron has a curved shape. When complete the apron is 23 inches long and 27 inches wide. Try a stronger material or make it bigger, it could easily be done.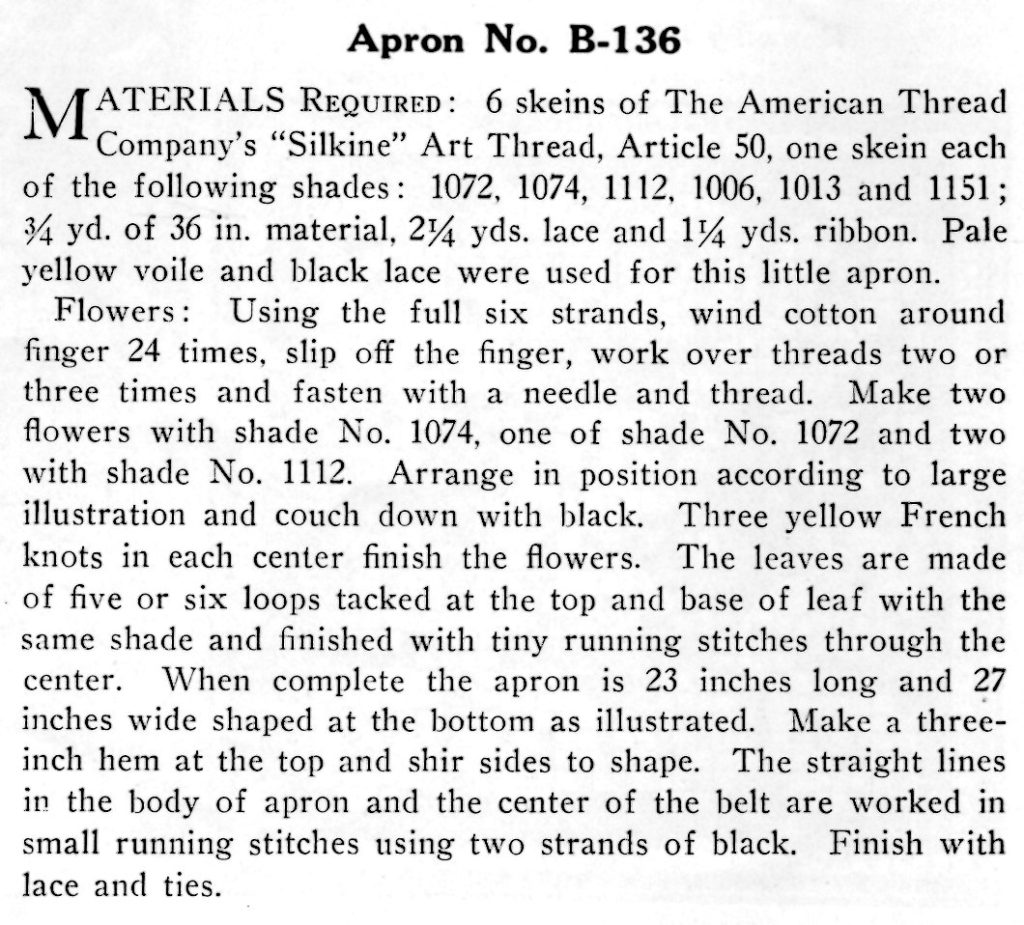 A three inch hem is sewn at the top and the sides are shirred (technique that takes a regular piece of fabric and shrinks it up, giving it elasticity) shape. Two strands of black embroidery thread and a small running stitch make up the straight lines on the apron.
Shirring Tips
The Craftsy blog has a Shirring Tips for Beginners post that has some good pointers and Seamingly Smitten has a tutorial on How to Shir Fabric with elastic thread.
Does anyone have some ideas about sewing this apron, changing the size or shirring fabric, please let us know in the comments below.
Link to a Garden Apron
I've featured another apron to sew in a previous post you can use to gather garden fruits and vegetables. It also doesn't have a pattern, only sewing instructions with an illustration.
Here's the one page PDF file for the 1925 Tea Apron:
Star Needlework Journal – Tea Apron
The pattern is in PDF format so to read it you'll need the Adobe Reader software on your computer. Most computers come with it, but it is free and can be found here.
Download Instructions: Right-Click the link and select either "save target as" or "save link as" depending on what browser you are using or simply click on it and save or print.
If you like this page, be sure to share it with your friends and like our Facebook Fanpage so you can get updates every time we post new patterns.
Enjoy!
This post contains affiliate links. For more information, please see my disclosure policy.