Welcome to this Friday's VTNS (Vintage Textile and Needlework Sellers) Fan Freebie!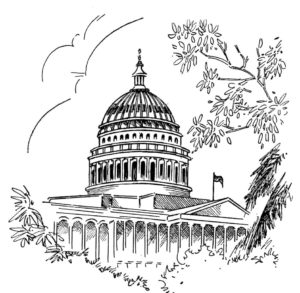 The election is over here in the United States, no more TV advertisements and robocalls. It's a privilege to vote and be part of the process, but I, as I'm sure others, are glad it's over and looking forward to the holidays in the coming weeks.
I looked for a pattern to go along with the election theme and was surprised to find this Filet Crochet pattern. It's a bedspread from an American Thread Co. Star Book titled Capitol Hill.
The bedspreads in this 1944 Star Book are exactly what you'd expect for the era of Hollywood glamour. This Capitol Hill bedspread is no exception. Just beautiful and as the pattern states, "Delicate filet crochet to lend "that" touch of splendor to a formal bedroom."
Just imagine legendary actors from the 1940's such as Cary Grant, Spencer Tracy, Vivien Leigh or Katharine Hepburn on set in this beautiful bedroom displaying the Capitol Hill bedspread.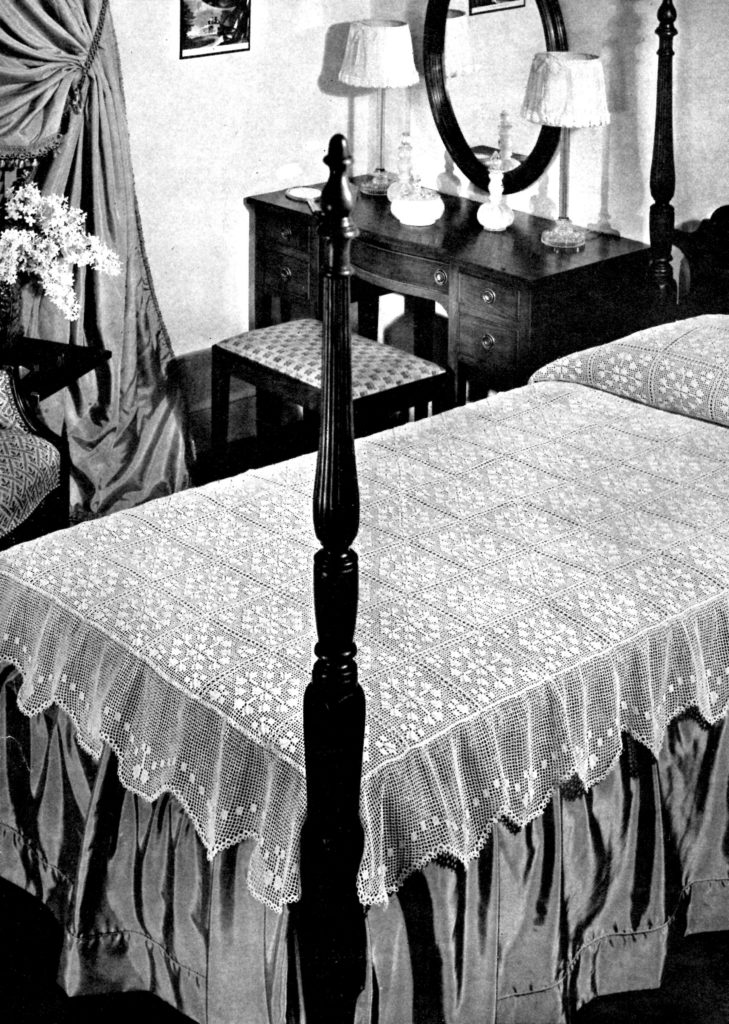 This bedspread consists of 6½ inch square motifs sewn together with a scalloped edge. To make the motifs you need Mercerized Crochet Cotton Size 20, some examples are below and a size No. 10 or 11 crochet hook. For a single bed 105 squares are required, 7 x 15.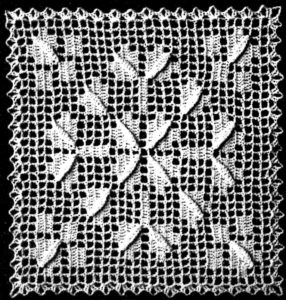 Learn more about how to do Filet Crochet in this earlier blog post Exploring Filet Crochet.
This heirloom crocheted bedspread could be a treasure. It would look lovely over a deep solid color since you will see the color peek through.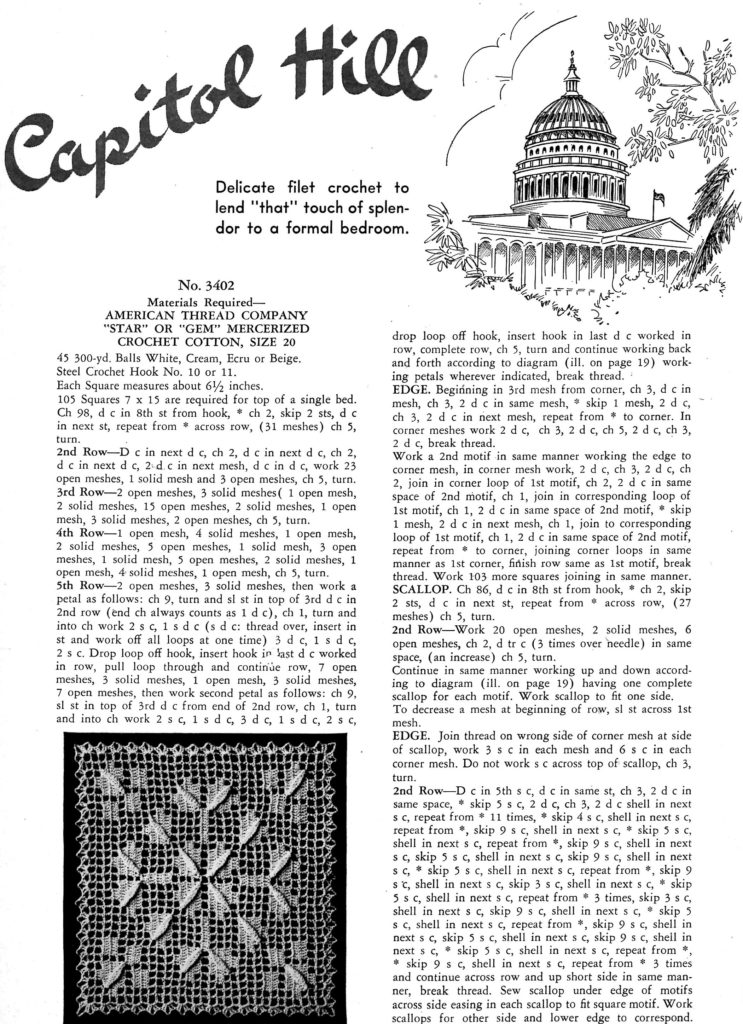 I've shared another pattern from this same crochet booklet. You can find it here, Nursery Filet Crochet Animal Baby Blanket.
Below you'll find the one page file you can download for later:
Capitol Hill Bedspread Filet Crochet Pattern
The pattern is in PDF format so to read it you'll need the Adobe Reader software on your computer. Most computers come with it, but it is free and can be found here.
Download Instructions: Right-Click the link and select either "save target as" or "save link as" depending on what browser you are using or simply click on it and save or print.
If you like this page, be sure to share it with your friends and like our Facebook Fanpage so you can get updates every time we post new patterns.
Enjoy!
This post contains affiliate links. For more information, please see my disclosure policy.
Save