Welcome to this Friday's VTNS (Vintage Textile and Needlework Sellers) Fan Freebie!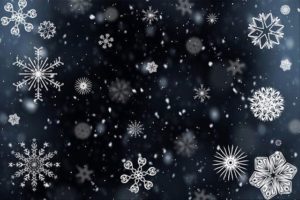 Anyone ready for cool weather, or is there cool weather where you live already? It hasn't made it's way here yet, but my mind is on winter and snowflakes. Even though it's still 90 degrees outside, with my crafting I can pretend it's snowing.
Today's vintage pattern comes from Filet Crochet and How To Use It by Augusta Pfeuffer. It's an individual snowflake you can use as a border or by itself to decorate a fabric ornament. It can also be done in cross stitch by following this chart.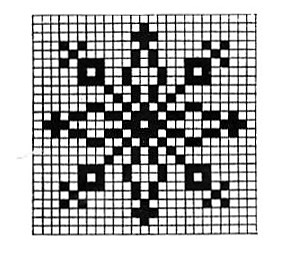 To save the snowflake pattern click on the picture, it will open in another window and there you can right click and select either "save target as" or "save link as" depending on what browser you are using.
To find out more about this publication and filet crochet take a look at this earlier post Exploring Filet Crochet.
Here's some General Directions for Filet Crochet included in the booklet:
If you like this page, be sure to share it with your friends and like our Facebook Fanpage so you can get updates every time we post new patterns.
Enjoy!
This post contains affiliate links. For more information, please see my disclosure policy.
Save
Save
Save
Save
Save
Save
Save