Welcome to this Friday's VTNS (Vintage Textile and Needlework Sellers) Fan Freebie!
Who doesn't love a Merry-Go-Round……..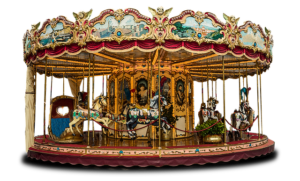 I found another great quilt pattern in my 1930's quilting scrapbook called The Merry-Go-Round. This one was published in the Kansas City Star by McKim Studios in 1930. This 1930's quilt pattern illustrates perfectly how the quilts of the depression era used "odd scraps" of fabric.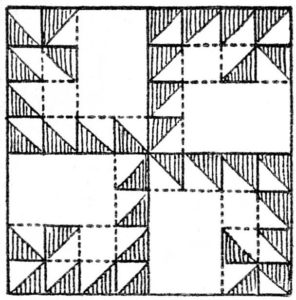 Ruby McKim admonishes the maker that "each block can be a different color so long as the light and dark value remains the same." So even when you're using scraps from feedsacks, etc. pay attention to the color values of the fabrics.
The Merry-Go-Round is actually four blocks, all exactly alike, turned in different directions.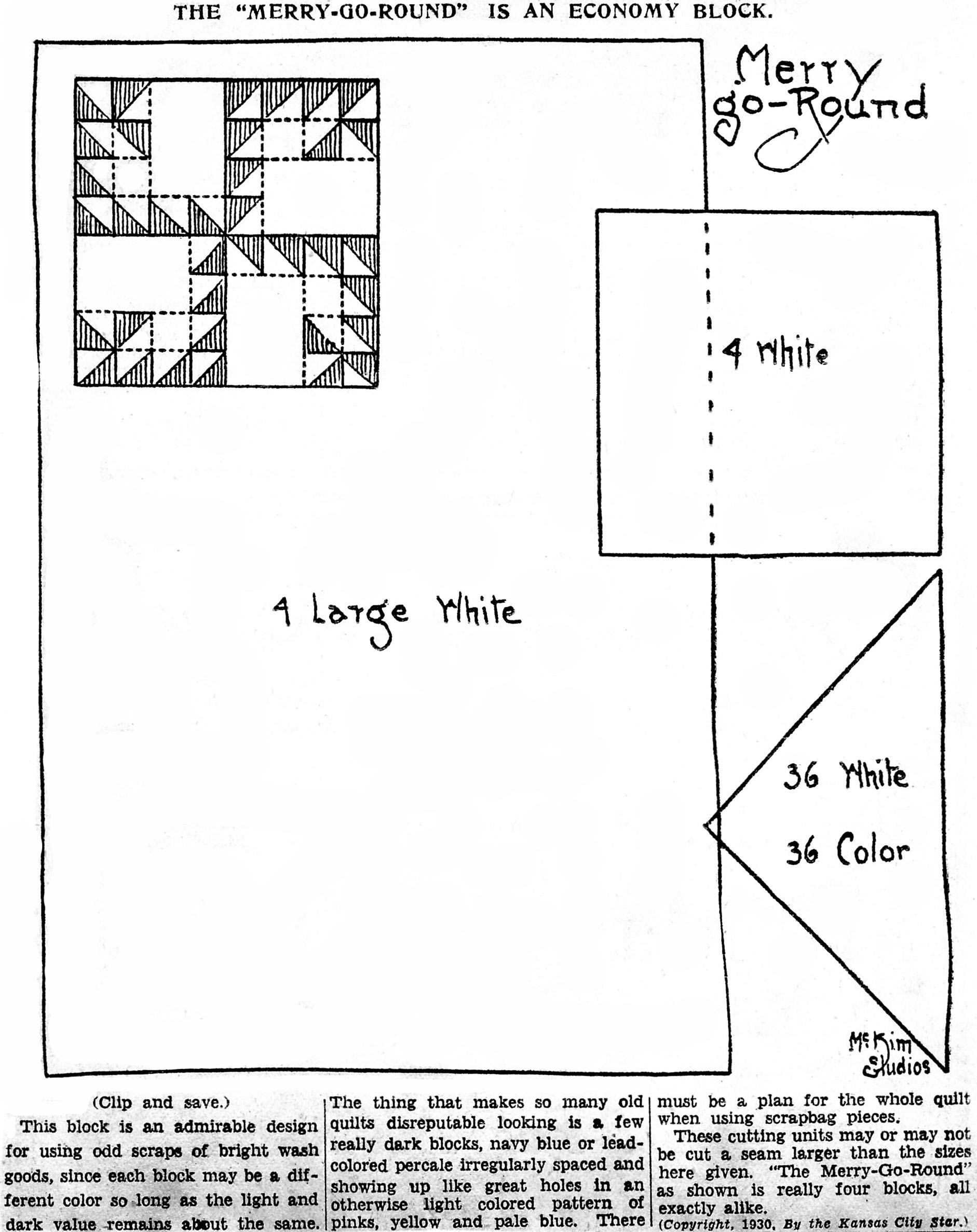 This particular Merry-Go-Round quilt pattern is different from many I found when searching the internet. Most used a hexagon pattern, the difference is this one uses half-square triangles.
Craftsy has a blog post that shows you How to Make 8 Half-Square Triangles at Once: The Magic 8 Method. This method would certainly speed up the making of this quilt.
Here's another good tutorial on creating half-square triangles faster and easier at the Diary of a Quilter blog, Half-square-triangle short-cuts and easy square-up.
In this YouTube video by Jenny Doan of the Missouri Quilt Company she demonstrates a modern and easy way to sew a Merry-Go-Round Quilt.
For more information on quilt designer Ruby McKim, another of her patterns and more links on sewing half-square triangles, check out this previous blog post, Summer is Sailing Away – Sail Boat Quilt Block.
To print or save this pattern, right click on it, it will open in another window and there you can print or save it using your computer's browser. There is also a green Print Friendly button at the bottom of the post.
If you like this page, be sure to share it with your friends and like our Facebook Fanpage so you can get updates every time we post new patterns.
Enjoy!


This post contains affiliate links. For more information, please see my disclosure policy.
Save
Save
Save
Save
Save
Save