Welcome to this Friday's VTNS (Vintage Textile and Needlework Sellers) Fan Freebie!
How is everyone's garden growing? Even though I don't have a full fledged garden at my home right now, I do see butterflies fluttering around on the wild flowers in the yard this time of year.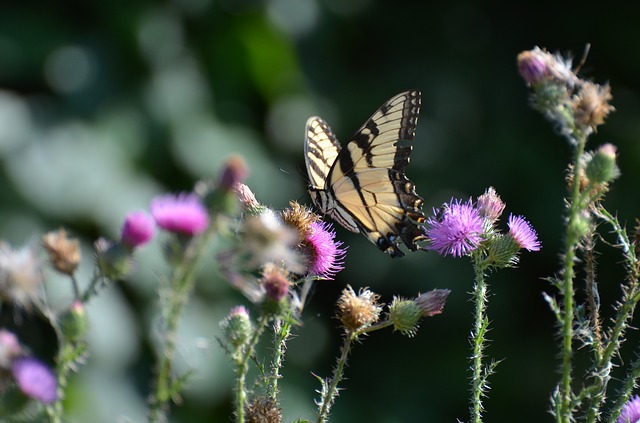 Butterflies in the Garden is the name of the vintage filet crochet pattern I'm sharing today. It's actually a chair set from a 1954 Coat's & Clark's Booklet titled Smart Chair Sets. The chair back measures 12 x 18 inches (30.48cm x 45.72cm) and each arm piece measures 8 x 12 inches (20.32cm x 30.48cm).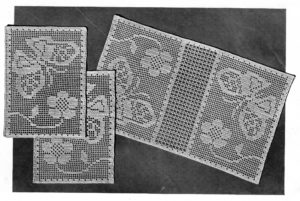 Since the average size of a placemat is 12 x 18 inches, I think they could easily be used as those and the smaller size could be a mat for a table top if you didn't want to use them as a chair set.
The pattern requires Mercerized Crochet Cotton Size 30. The vintage Clark's Big Ball Mercerized Crochet included 250 yards of thread each, 3 balls are needed so that's a total of 750 yards. A Size 10 steel crochet hook is required to achieve a Gauge of 5 sps make 1 inch; 5 rows make 1 inch.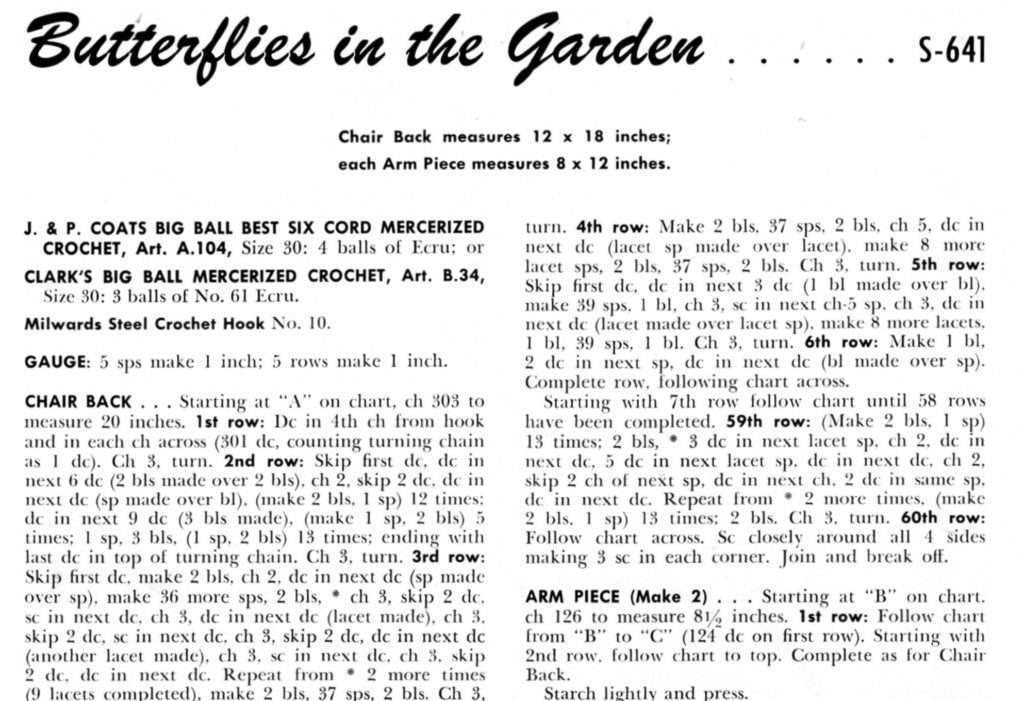 Below is the chart to follow to complete the filet crochet mats. You can click on it, it will open in a new window and there you can save or print it. I've also scanned and saved the instructions and chart as a PDF file you'll find below.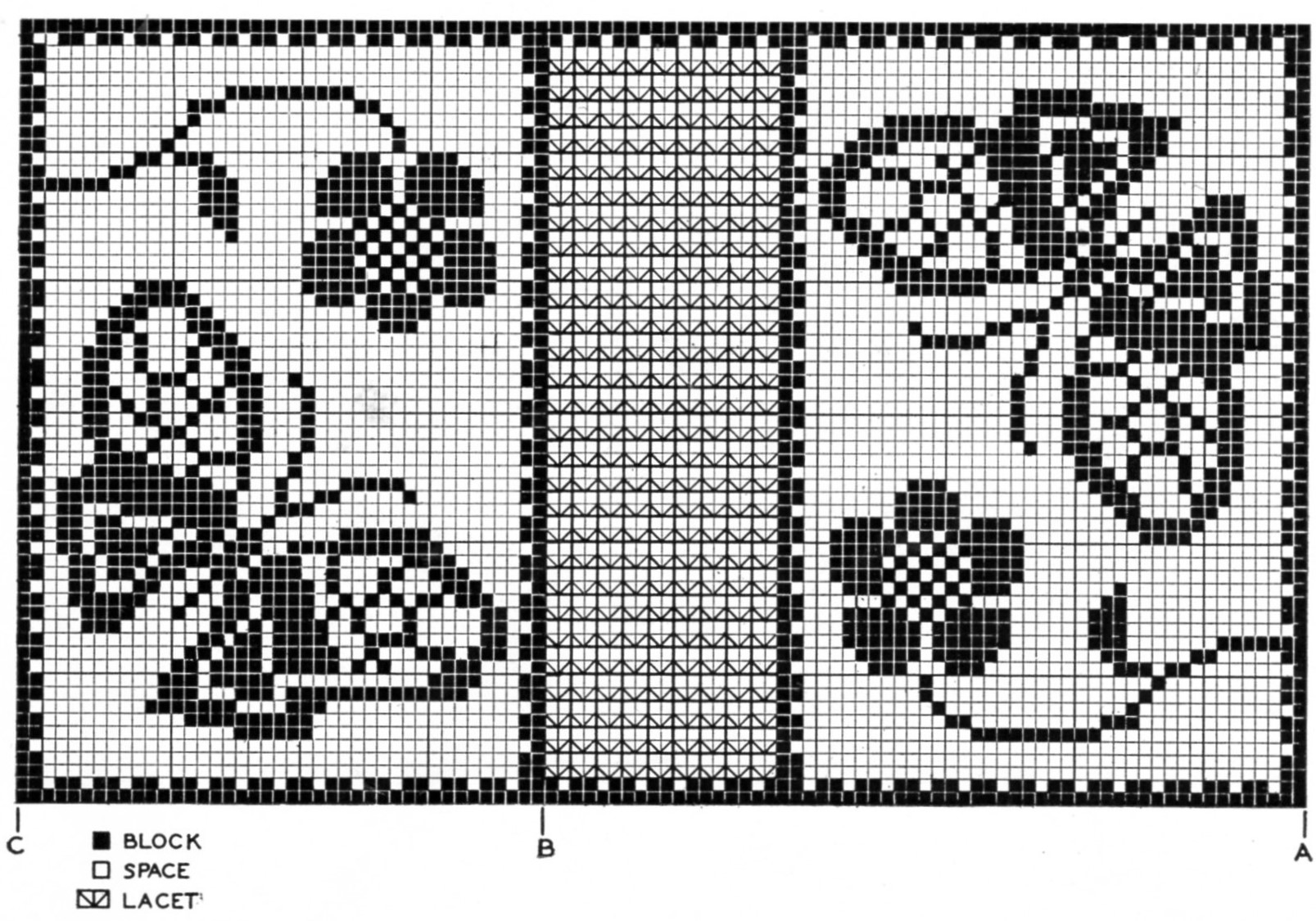 If you prefer, this diagram could be adapted to cross stitch or needlepoint. This site, Nuts About Needlepoint has a post about Adapting Filet Crochet to Needlepoint with pointers on how to do it.

Here's the 2-page PDF file for the pattern:
Butterflies in the Garden Filet Crochet Pattern
The pattern is in PDF format so to read it you'll need the Adobe Reader software on your computer. Most computers come with it, but it is free and can be found here.
Download Instructions: Right-Click the link and select either "save target as" or "save link as" depending on what browser you are using or simply click on it and save or print.
If you like this page, be sure to share it with your friends and like our Facebook Fanpage so you can get updates every time we post new patterns.
Enjoy!
This post contains affiliate links. For more information, please see my disclosure policy.
Save
Save
Save
Save
Save