Today I'm sharing a beautiful floral quilting design cut from a newspaper that can be used for embroidery or a coloring page as well. Done by Eveline Foland, it's not dated but most likely from the 1930's.
This design is beautiful in quilting, either for silk cushions or as a quilting design for the plain blocks of a pieced or appliqued quilt. If it is too large for your blocks omit a leaf or blossom.  It may be repeated and quilted into a border. When used for silk cushion it is distinctive. Any quilt fan will find many ways to use the design. Just a hint is enough.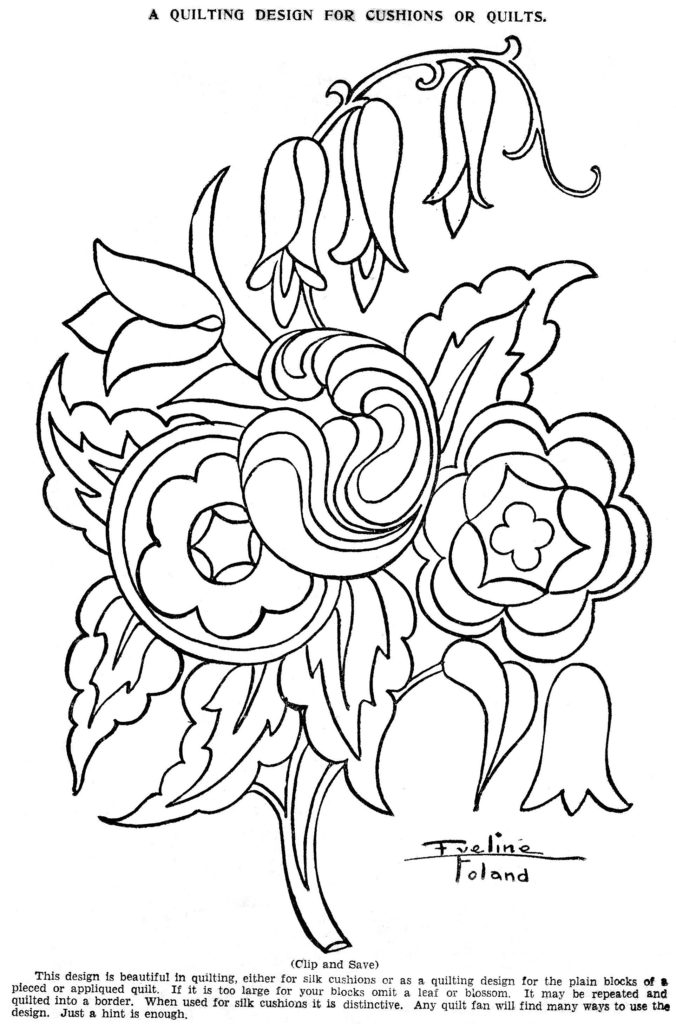 To save this design, simply click on the image above. It will open in a new window and there you can use the right click menu to "save image as" or print using your computer's options. You can also use the green print friendly button at the bottom of this post.
If you like this page, be sure to share it with your friends and like our Facebook Fanpage so you can get updates every time we post new patterns.
Enjoy!
This post contains affiliate links. For more information, please see my disclosure policy.