Welcome to this Friday's VTNS Fan Freebie!
Today's freebie is a set of fancy alphabet letters you can use for embroidery or other crafting. Young embroiderers used the alphabets to practice their stitches and went on to use them to create samplers, quilts and other household items.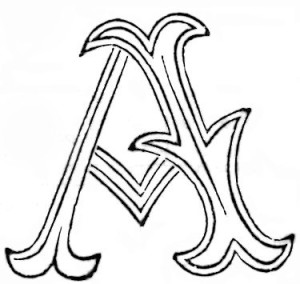 This is the A and the rest of the alphabet is just as pretty.  I believe this page was pulled from one of my Peterson's Ladies Magazines. It's certainly over 100 years old.
I've cleaned up the page, but haven't gone over the outline of the letters so there may be some gaps here and there that you'll have to fill in when you trace them.
You can find some diagrams of basic embroidery stitches in this earlier post of mine and Craftsy has a some very good photos and instructions of how to do 10 Hand Embroidery Stitches. These will help you get started.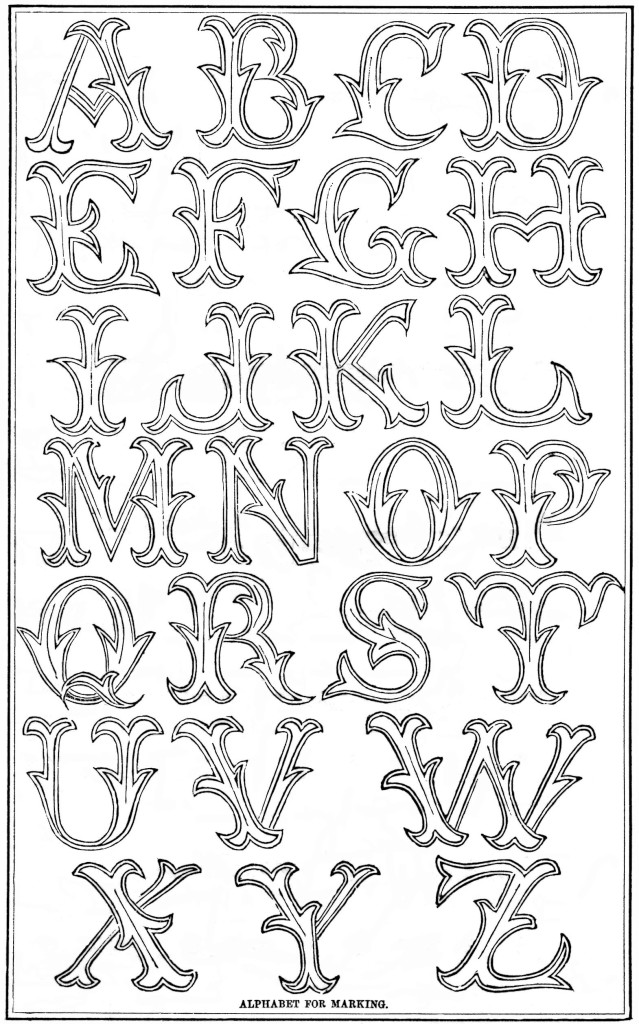 To save or print the alphabet page above, simply click on it, it will open in another window where you can save or print it using your computer's browser. You can also use the little green Print Friendly Button at the bottom of the post.
If you'd like to save it for later in PDF format, the link is below:
Antique Alphabet to Embroidery
The pattern sheet is in PDF format so to download it you'll need the Adobe Reader software on your computer. Most computers come with it, but it is free and can be found here. There are also free Adobe Reader Apps for mobile devices.
Download Instructions: Right-Click the link and select either "save target as" or "save link as" depending on what browser you are using or simply click on it and save or print.
Please share your favorite needlework hints, tips and projects in the comments below or with us on Facebook.
Enjoy!
This post contains affiliate links. For more information, please see my disclosure policy.