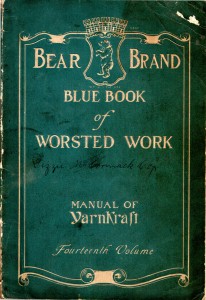 Welcome to this Friday's VTNS Fan Freebie!
The patterns today are not only vintage, but antique, over 100 years old. They come from a 1916 Bear Brand Blue Book of Worsted Work, Manual of YarnKraft, 14th Volume that could be purchased for 25¢.
It was hard to pick just one page to share out of the 190, but I've chosen a couple more for the coming weeks.
The wristlets are also known as arm and wrist warmers or cuffs. The Fingerless Mitts or Gloves are great because they keep your hands and wrists warm while your fingers are free to type on your phone or do any other task easily.
The patterns require 1 hank and 1/2 a hank of yarn. As far as the yardage amount in a hank, the closest answer I could find is about 560 yards for worsted, but the hanks of yarn I found for sale like this Berroco Vintage Colors Yarn had less than that in each. That's the thing about old crochet and knitting patterns, you have to use a little trial and error to get it right.
I'd never heard of an Amber Crochet Hook, so I did a little digging and found out they were made of a celluloid material in an amber or "apple juice" color and were distributed by the Sunlight Yarn Company. In this post on Nancy Nehring's Lace Buttons website it shows a couple of ads for them from the early 1910's.
In another informative post she shares some fascinating information on Celluloid – The First Plastic Crochet Hooks. A good read about vintage crochet hooks and their use.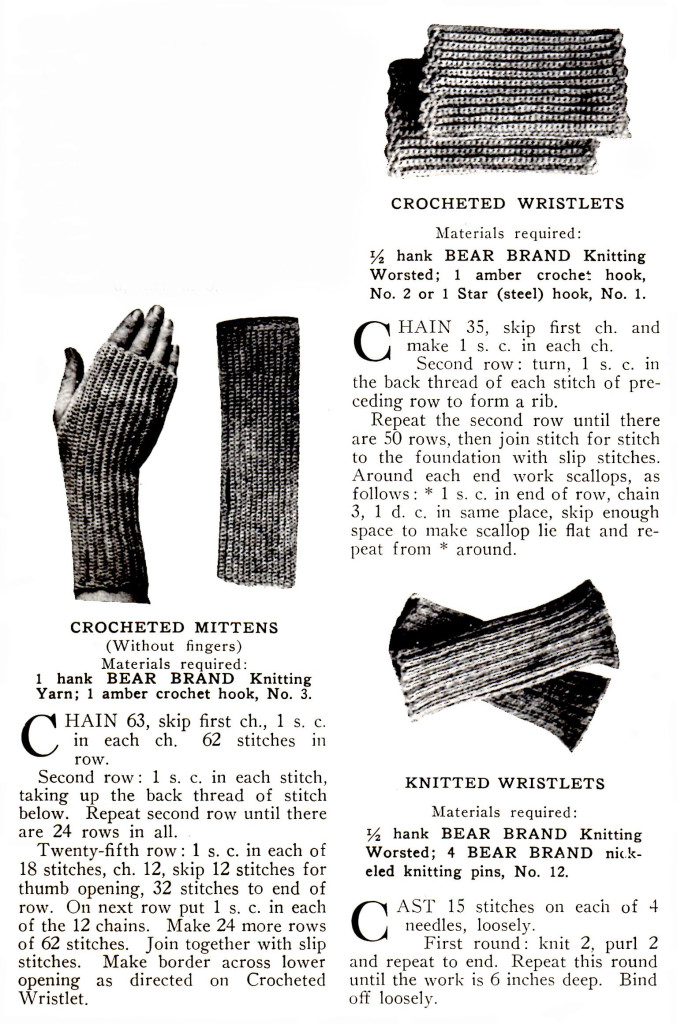 To save or print out the instruction page above, simply click on it, it will open in another window where you can save or print it using your computer's browser. You can also use the little green Print Friendly Button at the bottom of the post.

If you like this page, be sure to share it with your friends and like our Facebook Fanpage so you can get updates every time we post new patterns.
Enjoy!
This post contains affiliate links. For more information, please see my disclosure policy.