Welcome to this Friday's VTNS (Vintage Textile and Needlework Sellers) Fan Freebie!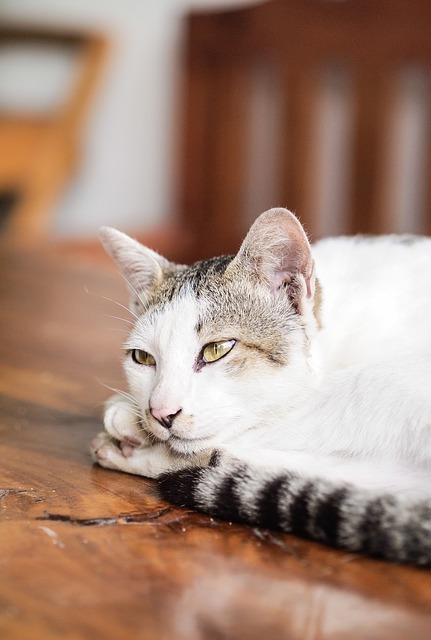 Today's freebie is for cat lovers or even if you don't love cats, you may know someone who does that would like these cat potholders for a gift.
This pattern comes from Spool Cotton Company booklet number 243  called Pot Holders. Only 10 cents when it was published in 1948. The booklet says, these pot holders are "ready for kitchen duty."
"No more burnt fingers if you take time out to whip up a few of these unusual pot holders. You'll love the carnival atmosphere they give to your kitchen!"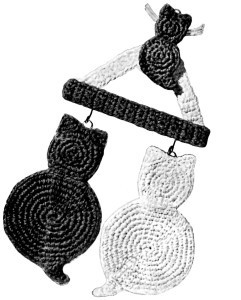 If you'd like to save this pattern for later, the PDF file is below:
Cat Potholder Crochet Pattern PDF File
The pattern is in PDF format so to download it you'll need the Adobe Reader software on your computer. Most computers come with it, but it is free and can be found here. There are also free Adobe Reader Apps for mobile devices.
Download Instructions: Right-Click the link and select either "save target as" or "save link as" depending on what browser you are using or simply click on it and save or print.
If you like this page, be sure to share it with your friends and like our Facebook Fanpage so you can get updates every time we post new patterns.
Enjoy!
This post contains affiliate links. For more information, please see my disclosure policy.